ASIA
INTL CONFLICTS
OPINION
New president, new hopes: Biden Administration should not turn its back on the armed conflicts in Myanmar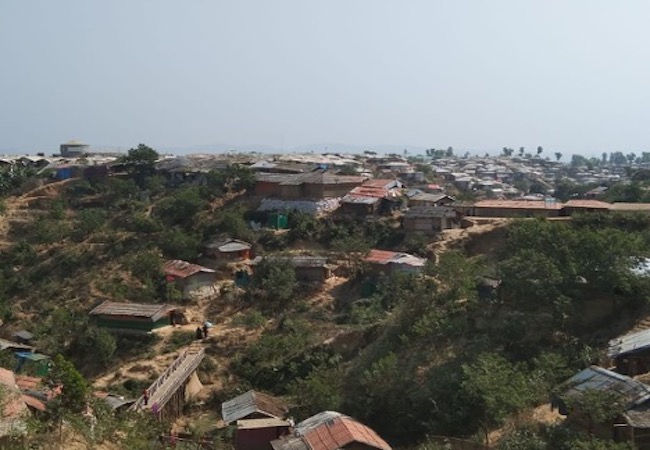 By Thiri Shwesin Aung
The Rakhine state of Myanmar is severely impoverished and chronically conflicted. In the aftermath of the conflict, the world has witnessed unspeakable atrocities committed against the Rohingyas, and the United Nations has recognized the conflict as one of the worst humanitarians and human rights crises in human history. In November 2019, the International Criminal Court (ICC) authorized the Prosecutors to begin an investigation into the situation in Myanmar and Bangladesh and alleged crimes against humanity.
In addition to the urgent need to alleviate the human suffering of the conflict, we should make sure to address the environmental devastation induced by the conflict and the mass-movement of people. I was born and raised in Maungdaw, the epicenter of the Rohingya conflict. On June 8th, 2012, when the conflict broke out, my family was uprooted. Devastated by my suffering, I investigated what happened and what are the consequences of conflict on human lives, the environment, and livelihood, because while personal experience and narratives manifest the atrocities, scientific evidence and computation provide the enormity of the crime. The investigation using very-high-resolution satellite data and machine learning revealed catastrophic and horrendous results. The near-total destruction of homes, lands, properties, forests, and other ecosystem services provided me undeniable evidence in explaining the interlinks among armed-conflict, mass migration, the environment, human lives, and livelihood.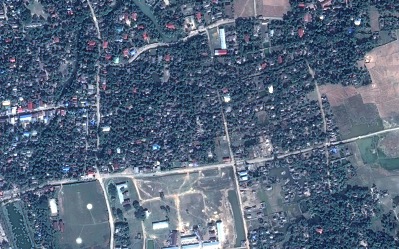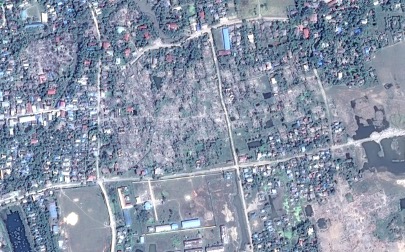 The Protocol II of 1977 addition to the Geneva Conventions of 1947 contains the concepts of environmental protection in times of non-international armed-conflict and outlaws attack against foodstuffs, agricultural lands, crops, livestock, drinking water, and supplies. The horrifying annihilation of some 6,000 hectares of human settlement (99.73%), massive destruction of primary forests, agricultural land, and fishponds are clear indications of the violation of this principle. The ICC Office of the Prosecutor must substantiate the charges of persecution and deportation in the sense that underlying environmental wrongs served as drivers and accelerators of these acts.
Sadly, the environmental consequence of armed-conflict is a nearly ubiquitous phenomenon in conflict-affected countries around the world. In July 2019, the International Law Commission adopted draft legal principles for the protection of the environment before, during, and after conflicts. While the draft serves as legal protection for the environment in conflict, the implementation and operationalization remain challenging. As President-elect Joseph R. Biden Jr. aims to elevate the environmental issues throughout his administration, it is important to reinstate and strengthen these regulations. The administration could take concrete action in monitoring environmental wrongdoing in conflict regions and restoring environmental justice for the vulnerable communities. 
More than punishment, I hope for a day when those I hold responsible for the plight of many vulnerable populations and the environment will get a lesson in empathy, even if it has to come the hard way.
Thiri Shwesin Aung is an environment scientist and a research fellow at the Asia Center, Harvard University.