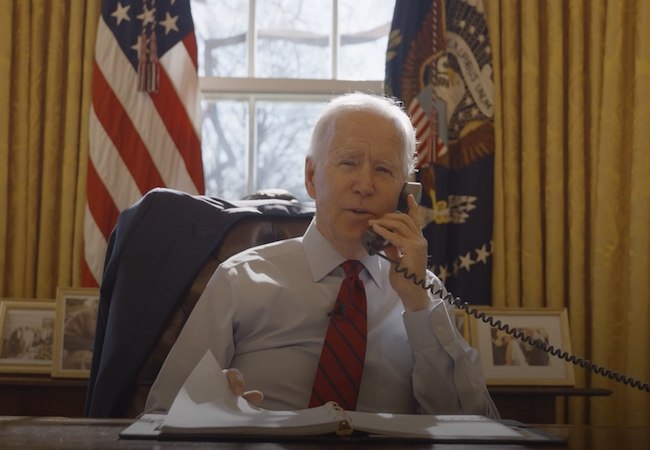 By Nizhoni Dawn Becenti
With tensions continuing to rise between U.S. and China, the meeting of U.S. President Joe Biden and Chinese Prime Minister Xi Jinping in Indonesia ahead of the G20 Summit seems to have given the world some ease. While others seem to question the reason and validity behind this meeting claiming that it comes during a pivotal time in both parties' diplomatic careers.
This comes after wary insights from U.S. leaders, including Chief of U.S. Naval Operations, Michael Gilday, of the trajectories between U.S. and China's involvement and possible invasion of Taiwan by the end of the year. In addition to Nancy Pelosi's recent visit to Taiwan on August 2, 2022 which caused major tensions in the South China Sea.
On November 14, 2022 in Bali, Indonesia, a 3-hour meeting had taken place between Biden and Xi before the G20 Summit, an intergovernmental forum consisting of the world's largest economies.
This meeting was related to topics regarding U.S. – China relations and current international conflicts. Which includes the tension surrounding Taiwan and the one-China Policy, maintaining clear communication, the ongoing conflict in Ukraine and recent North Korean missile tests. This face-to-face meeting would be the first meeting Biden has had with Xi since his inauguration as president in January 2021. Contemporaneously at the time of the U.S.'s midterm elections and a few weeks after Xi's third term election in October 2021.
During this meeting, Biden ensures how the U.S. views the one-China Policy as the key principle in U.S. – China relations regarding Taiwan and does not contest in any altercations regarding this policy. As well as maintaining cooperation and peace between the U.S. and China as the upmost importance. Along with clear insights on any further development between each country.
While Xi expresses that China does not seek to overthrow the U.S. as an international power, and instead insists on cooperating with the U.S. to prevent any future conflict between the two countries. Propagating the importance of respecting the differences between the U.S. and China. Due to their own national history and diplomatic structures of U.S. capitalism and Chinese socialism.
As for the ongoing tension of Taiwan, both Biden and Xi declare that they do not want to create any type of conflict. With Xi explaining why the re-unification of Taiwan is important to China and why it should be viewed as an internal affair within China. While Biden agrees that the U.S. will continue to abide by and not promote change in the one China policy, Taiwan Relations Act and the three U.S. – China Joint Communiques and Six Assurances.
In addition to exchanging views on inter-relationships with one another, they also spoke on current world problems. Ensuring that nuclear weapons in the Russian-Ukraine conflict should not be considered a viable option. While it is also every international community member's responsibility to impose North Korea to not attempt any actions that will disrupt the security of other countries.
Following this meeting, both leaders had agreed upon U.S. Secretary of State, Antony Blinken, following up on topics discussed early next year in China. Ensuring that future cooperation between the U.S. and China will continue to be strategized.
Nizhoni Dawn Becenti is a graduate student in the School of Politics and International Relations at East China Normal University (华东师范大学) in Shanghai. Where she is researching in International Relations. Her interests include geopolitical China – U.S. relations and comparative Chinese and Western globalization.