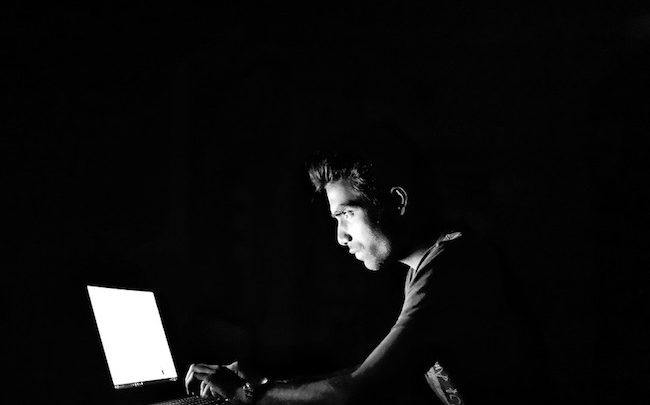 By Irina Tsukerman and Dr. Frank Musmar 
On September 14, 2020, The US Justice Department designated Al Jazeera Media Network as an agent of the Government of Qatar because of the Media engagement in "political activities" on behalf of the Qatar government and ordered the Network's US-based social media division, AJ+, to register as a foreign agent. Jay. I Bratt, the DOJ's counterintelligence chief, said: "Journalism designed to influence American perceptions of a domestic policy issue or a foreign nation's activities or its leadership qualifies as 'political activities' under the Foreign Agents Registration Act (FARA) statutory definition.
FARA  is a transparency tool that requires certain agents of foreign principals who are engaged in political activities or other activities specified under the statute to make periodic public disclosure of their relationship with the foreign principal and activities, receipts, and disbursements in support of those activities. However, FARA becomes a fading instrument because it does not limit the ability or the substance that the media outlet may report (will not stop their Arabic language operations spreading propaganda); instead, it merely requires that they disclose their relationship to a foreign government and operate transparently.
Al Jazeera condemned the order saying it will limit the channel efficiency, and claimed that the designation was a precondition of the United Arab Emirates to sign a normalization agreement with Israel. The UAE ambassador to the US, Yousef Al Otaiba, denied the claim by Al Jazeera saying that UAE never discussed such a subject with the U.S. official and commented: "A.L. Jazeera subject is not as important to us as the Qatari officials think it is."
Al Jazeera Media Network is owned, funded, directed, and controlled by the Government of Qatar, employing employees whose salaries are paid by funds originating from the Government of Qatar and supervised and regulated by the Qatari leadership. The Network started operating in the USA after acquiring Current TV in January 2013, which was partially owned by former U.S. Vice President Al Gore. On August 20, 2013, Aljazeera launched the American news channel (AJ+). The Media Network targets U.S. youth and millennial audiences through social media such as YouTube (English,Arabic, French and Spanish), Facebook (Arabic, French and Spanish), Instagram (Arabic and French), Twitter (Arabic,French and Spanish), and Medium ( Spanish).
Qatar invested millions into lobbying in the United States using contents advances Qatar's policies and interests, especially concerning Iran, Hamas, and other terrorist and extremist groups to affect and influence the lives of many Americans, which signaled the U.S. administration and many Congress members who have pushed for this designation due to their concern by Al Jazeera's activity. In October 2017, the Washington Post reported that Qatar has hired seven American lobbying firms and spent nearly $5 million on U.S. lobbying and media campaigns to fight its isolation by Saudi Arabia, the United Arab Emirates, Bahrain, Egypt, and others in June. That number grew by multiple factors over the next three years.
Al Jazeera was launched in 1996 at the order of Qatar's Emir Sheikh Ḥamad ibn Khalīfah Āl Thānī after a coup that overthrew his father Sheikh Khalifa Bin Hamad Al-Thani in 1995, was likened to the Arabic Cable News Network (CNN), and the Initial staff was recruited from the closed down BBC.  Al Jazeera's corporate structure includes the following entities: Qatar Media Corporation, Al Jazeera Media Network, and Al Jazeera International (USA) LLC. These entities are under the control of the Emir through the Council of Ministers. In the United States, Al Jazeera has personnel in Chicago, Dallas, Los Angeles, Miami, New Orleans, New York, San Francisco, and Washington, D.C. And reaches American audiences through three primary brands: AJ+, Al Jazeera English, and Al Jazeera Arabic
Qatar uses Al Jazeera strategically as a soft power to advance its foreign policy objectives. According to Al Jazeera personnel, the Qatari government is backing Al Jazeera to achieve the foreign policy objectives of the Emir [of Qatar]. Another senior correspondent of the Network said: 'We're only 85 percent independent. The other 15 percent of the time, we are helping to gently make a case for Qatar's view of the region and the wider world.' Another Al Jazeera editor adds: 'my job is to make sure we are independent enough to be credible while also pleasing our paymasters.'
In 2001, al-Jazeera began to attract widespread attention in the west after started associating with Osama bin Laden and the Taliban and broadcasting videotape messages from al-Qaida leaders. During the Afghan and the Iraq war, the U.S. bombed Al-Jazeera's bureau in Kabul and Baghdad. The George W. Bush administration described the channel as a "terror network," and President George Bush wanted to bomb al-Jazeera's Qatar headquarters. Still, he had been discouraged from doing so by the British Prime Minister, Tony Blair.
In the U.S., Qatar has been investing heavily in news media and throwing billions around D.C. to advance its agenda in Washington at the expense of the U.S. and our allies. For example, Elliott Broidy, a U.S. businessman and an outspoken critic of Qatar's email, was hacked by Qatar. Broidy sued the government of Qatar, but the judge dismissed his lawsuit. A new lawsuit was filed in the summer of 2020. Moreover, several mainstream media outlets have been accused of hosting commentators on Qatar's payroll, including CNN, which has often hosted Mehdi Hasan, a longtime presenter at the Doha-funded Al Jazeera T.V. network. Throughout the 2016 election cycle, Al Jazeera's digital division, AJ+, actively engaged U.S. voters across various social media platforms (including Facebook and YouTube, for example) on specific candidates to impact U.S. elections.  Furthermore, AJ+ created and deployed a chatbot, called "Mila," on Election Day in 2016 that directly communicated with voters.
According to David Reaboi, a U.S. veteran national security and political communications consultant, Qatar's ongoing support for radical groups classified as terrorist organizations in numerous parts of the world, which has severe implications for the U.S. fight against terrorism, is a source of growing concern for the international community, especially the United States. Such actions from Qatar are considered strategic hedging because Qatar plays as an ally of the U.S. hosts the Al Udeid airbase, which is the most extensive American military base in the Middle East, while simultaneously hosts several terrorist leaders and organizations, such as Hamas, the Muslim Brotherhood, Jabhat al-Nusra, and the Taliban and beckoning Iran and Libya extremists. It has been reported that Khalid Sheikh Mohammed, the notorious terrorist that masterminded the 9/11 attacks, was given refuge in Qatar by a Qatari royal and former interior minister.
Qatar uses its wealth as an integral tool to achieve its foreign policies. According to the international monetary fund, Qatar "s per capita GDP is $127,600, making one of the smallest nations in the Middle East, the wealthiest country. Qatar is vulnerable to aggression or invasion with an insufficient population to create an adequate military force to defend its territory or deter adversaries and in need of defense alliances and strategic international relations. Accordingly, Qatar uses Al Jazeera as the most strategically potent tool to amplify its needs, influence, and shape geopolitical perceptions and directions, regionally, and internationally.
There are many examples of how Qatar use Al Jazeera as a blending tool to achieve its political agenda. Al Jazeera used Yusuf Al Qaradawi to speak in his show against the former Egyptian President, Hosni Mubarak, and support the Muslim Brotherhood president, Mohammed Morsi. Second, Al-Qaradawi issued a fatwa calling for the killing of Libyan dictator Muʿammar al-Gaddafi in a line that matches Qatar's foreign policy. Third, Al Jazeera's interviewed Abu Muhammed al-Joulani, the head of Syria's Al Qaeda franchise (Al Nusra), in the propaganda of "good Jihadists" to support Qatar's foreign policy in Syria. The Arabic version of Al Jazeera is crafted to fit Arab populist narratives that do not suit the United States' interest, such as anti-Americanism and anti-Semitism. On the other hand, Al Jazeera English is western, representing the conflicting policies meant to serve Qatar's interest.
The implications of the designation
 AJ+ caters to the leftist audience, frequently embracing LGBTQ causes and expressing sympathy to the BLM movement and various manifestations of leftist ideologies, such as the academic Critical Race Theory and other examples of Cultural Marxism and identity politics. Interestingly enough, neither version of the Network assails Qatar for its lack of democratic or civil institutions that are not aimed at external influence, numerous human rights failings, nor the outrageous actions at home and abroad by the various members of the Royal Family. AJ+, for instance, ignored an ongoing lawsuit by multiple Americans accusing Qatar's Sheikh Khaled (the younger brother of the country's head of state Emir Tamim) of various labor law violations, sexual abuse, threats, violence, and attempted murder.
Currently, Al Jazeera retains a massive office in D.C. and continues to be accessible to the subscribers through satellite services and streaming. Designation of AJ+ mainly has immediate repercussions only for the vehicle oriented towards the leftist fellow travelers. Aside from providing cumbersome reports, it also curtails certain types of media events this branch of Al Jazeera will provide. It also invites a shadow of suspicion. A foreign agent is seen less as an independent media actor and more as a political propagandist carrying out a specific mission on behalf of a foreign state or other entity.
However, it is presumed that the designation was the Justice Department's warning to the main Al Jazeera body, and in the events, further violations continue – such as unauthorized sting/spy operations against American citizens – all of Al Jazeera could be designated, which would kneecap its operations in the United States altogether. Until such evidence emerges, Al Jazeera could remain under scrutiny from the administration and Congress.
FARA designation of AJ+ is not a panacea against Qatar's concerns about media operations in the United States. Al Jazeera has successfully built up an influential echo chamber of Arabic and English-language publications in London modeled after its coverage. Because these entities do not have offices or business accounts in the United States, it is believed that they cannot have the same level of influence as a physical office with hundreds of reporters sprawled throughout the biggest cities in the United States. Qatar's other channels, based out of Europe, too are growing in influence, even as Al Jazeera's luster has faded due to excessive negative publicity in the last few years. Ultimately, Al Jazeera's most significant limitation in the United States has been practical rather than legal of political – its appeal is driven only by a relatively narrow niche of subscribers. It has failed to consider the popularity of more mainstream U.S. networks, and even AJ+ at its peak was hardly the first choice for most American viewers.
Its print publications, in some ways, have a broader reach. Al Jazeera's most successful appeal to Western audiences has been indirect. It took the old Soviet techniques of propaganda recycling, perpetuating sensationalist material and scandals aimed at its adversaries, and news laundering to the next level. News laundering refers to a deceitful spread of conspiracy theories or controversial items via lesser-known Arabic and English language outlets until they reach some Western press level and consequently trickle up through the tiers of influence until these rumors reach the top echelons of national coverage. Once mainstreamed by the likes of the New York Times, Reuters, or the Washington Post, these items become "accepted," and Al Jazeera then references them in additional forthcoming material as "proof" of the original reliability assertions.
Sometimes, these multiple layers of whitewashing the propaganda are reduced to what appears to be a direct albeit tacit collaboration, if not to say cooperation, between Al Jazeera and major US networks or print press. In other words, while the designation of AJ+ is somewhat discrediting Qatar, there are ways of getting around this inconvenience, and most of the Qatari media/influence operations in the U.S. do not rely on direct video coverage. AJ+ reporters can ultimately rebrand under a different name to gain access to desired events and networking opportunities, which is far more valuable to Doha than the relatively narrow satellite reach.  Ultimately, the value of FARA designation, however, is only as good as its enforcement.
In the past, FARA designation was rarely assigned and lightly enforced. This has begun to change in recent years, with the advent of aggressive foreign influence campaigns, and particularly following the outbreak of the "Gulf Crisis" or the "Cold War in the Gulf." Nevertheless, politicaians must read through the semiannual reporting requirements, scrutinize each submission, and investigate violations. That is sufficiently difficult when the willing DoJ has prioritized the issue; with the Biden Administration's likely entry in January, these priorities are likely to shift. Suppose Qatar and assorted sympathetic pressure groups such as the pro-Muslim Brotherhood CAIR and ISNA, the unregistered Iran lobby group NIAC, and assorted leftist media defenders choose to launch a campaign to delist AJ+. In that case, the Biden Justice Department may at best turn a blind eye to discrepancies in the reporting requirement. Eventually, it may go as far as yielding to lawsuits, public pressure, and campaigning.
In particular, Kamala Harris may end up being a champion of the cause of "releasing" AJ+ given her close contacts with CAIR, which had staunchly opposed the designation in the first place. Until now, this issue had remained relatively obscure and of limited interest to most of the American public outside the Beltway/think tank circles. An extensive and well documented positive media campaign may ultimately attract more comprehensive attention to the Network. Two options are moving forward – one benefiting Qatar and its allies and the other requiring action from the staunch opponents of Doha's media meddling. Qatar may choose to cut it losses over AJ+, refocus its efforts in different fields, learn from past mistakes, and create a new network under a new name, which is geared more towards American interests but with greater coverage of world events and niche issues that have polled well with the public but have not been the specialty of the local cable T.V.
The previous iteration of such an effort, "Al Jazeera America," failed due to establishing a new and inferior presence in a crowded and more experience field.  Attracting notable celebrities from the American news field would bring a natural audience to the doorstep; a more subtle approach will make the designation of a foreign operative significantly harder in the future. It can also focus its media efforts on specific issues and areas where it had already enjoyed significant success – corruption and acquisition of U.S. mainstream and specialty outlets, developing relationships with editors, producers, and individual reporters, or only buying up shares of existing popular Networks. This effort had been previously scuttled when Qatar had attempted to purchase a stake in the conservative Newsmax media. Until recently, Qatar's actions had been diversified but direct and transparently crude; more sophisticated U.S. media conglomerates generally operate through an extensive network of shell corporations, making ownership difficult to determine. Qatar, rather than laying most of its eggs in the aging and damaged basket of Al Jazeera, may be seeking more nuanced options with the assistance of the expert advisers it has invested millions in recent years. Such an approach would take time, but given the Biden administration's likely more favorable policy to Qatar, in the next four years, significant advances could be made, in which case Qatar's pro-Muslim Brotherhood anti-Semitic anti-Israel, anti-Saudi and anti-American leanings can further embed themselves in the American public forums. AJ+ designation will hardly matter in that context.
On the other hand, the response to this information warfare effort under an administration likely to ignore the red flag could be the success of the private enterprise and aggressive investment into the marketplace of ideas by creating better, bolder, and more diverse media willing to challenge the Qatar-dominated narratives and discussions, provide the alternative to the censorious and increasingly illiberal media environment and fight for the hearts and minds not only of Al Jazeera's Arabic-speaking audiences, or even Muslim communities but for the far broader spectrum of Americans, who otherwise tend to be relatively passive consumers of information. This also means taking a proactive approach to engaging producers, journalists, and others and, in fact, devoting time to training professionals in the field from scratch, which is a long game that is required to gain the ground lost due to the failures of assorted business models, corruption of the space, ideological infiltration corrosive to professional ethics and the merits of the media, and other factors.
Both the victories and the losses concerning Qatar's media campaigns are a matter of long term strategic planning. The AJ+ designation is a relatively minor factor depending on what ultimately happens. However, it would be unwise to rely on the Biden administration to go any further than what has already happened. Still, that does not mean that the designation has no value. It still sent a strong message to Qatar that it is not immune from scrutiny, and even in the event of Biden's passivity or even friendly overtures from his administration, members of Congress, activists, and professionals in the media field will no longer remain blind and silent to Al Jazeera's true nature. There is a danger in the Senate's power shift, which could jeopardize its ability to hold a Biden administration accountable for its policy in that regard, but that will not stop individual senators from exacting scrutiny and writing letters to the Justice Department. That shift has brought to power an additional Democratic senator, Jon Ossoff, with reported ties to Al Jazeera, which make Congressional challenges of the media conglomerate more complicated.
The recently concluded Al Ula agreement which reunified the GCC and ultimately included the terms of not attacking member states through the media ultimately has done nothing to change Al Jazeera's strategy whether in the MIddle East or elsewhere. It has continued direct attacks on members states throughout the negotiations process, up through the day of the signing, and followed with more attacks after the conclusions of the ceremonies. Furthermore, nothing in the agreement dictated any changes with regards to other states or issues, and therefore the coverage has not shifted. Although defense experts like David DesRoche believe that the resumption of diplomatic relations will give other states leverage to send nuanced calibrated messaging to Qatar in the event of further violations, nothing about current state of affairs suggests diplomatic measures will have the desired effect. Without a probation period to test out the waters and to reengage over time, Qatar is having its interests met without any real sacrifices on its part. Therefore, it is unclear at what point any or all of the states will start exercising this leverage in response given that they essentially let serious allegations of violations pass before signing the agreement. It is also clear that Qatar clearly values its objectionable actions over the relations with these states, though will try to benefit from both wherever possible. So far there is no evidence that Al Jazeera has been instructed to recalibrate its direction in the new cooperative climate.
Most importantly, this development shed additional light on understanding the damage Al Jazeera and its satellite media have done to their political targets by giving a platform to terrorists, running sustained character assassination campaigns, and corrupting both the media and the public in various countries. The very process of designation led to a far better understanding of Al Jazeera's infrastructure and function and the infrastructure, ideology, and agenda of the Al Thani regime. Whatever else may happen, information that came to the surface can no longer be ignored; whatever further steps Qatar may take in inserting itself into the American media field, its end game is transparent, and whenever such operations will be noted and exposed, they will be far more suspect than they would have been otherwise. Finally, the designation is a psychological blow to Qatari information warriors, who, up until this point, grew self-assured to impunity and lack of daylight. Even if this step is merely symbolic, it now opens other avenues for additional investigations, which can ultimately undermine and cripple Qatar's other operations and serve as an informative precedent for targeting Qatar's unwelcome influence campaigns in the educational, political, business, and even cultural sphere. Where's a will, there is a way. The campaign to designate Al Jazeera had been long, complicated, and at times seemed fruitless. Still, even a small step forward can be celebrated as a success by those who fought for it and serve as an inspiration for future efforts, showing that justice and the success of concerted efforts are possible and that truthful information can prevail.