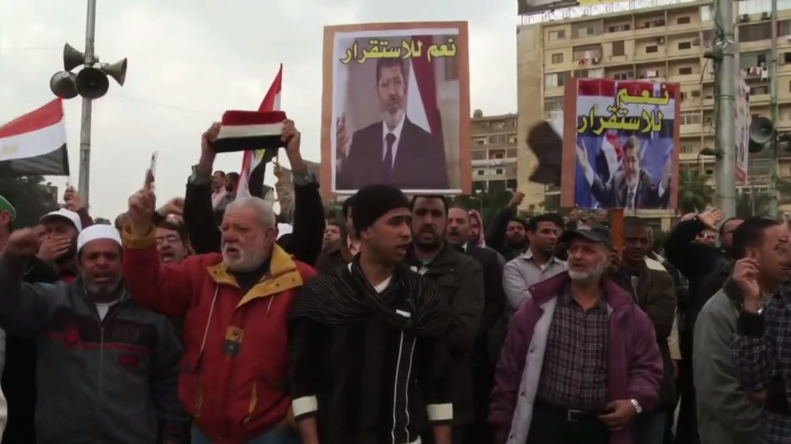 A senior leader of the Muslim Brotherhood denied on Thursday that his group or the National Alliance for the Defense of Legitimacy were seeking any mediation from foreign parties, including the European Union, to end the political impasse that followed the ouster of elected president Mohamed Morsi.
"We did not ask for European mediation and we do not think a solution can come through any foreign mediation," Amr Darrag, the former planning and international cooperation minister, told Anadolu Agency.
Darrag and former local government minister Mohamed Ali Beshr, both Muslim Brotherhood leaders, met Wednesday with EU foreign policy chief Catherine Ashton. The military ousted Morsi, Egypt's first freely elected president, on July 3 following mass protests against his regime. It went on to suspend the constitution and install the head of the constitutional court, Adly Mansour, as interim president.
Since then, Morsi supporters have taken to the streets nationwide in mass demonstrations and sit-ins to defend his democratic legitimacy and demand his reinstatement.
Source: Anadolu Ajans
Photo: Wikipedia