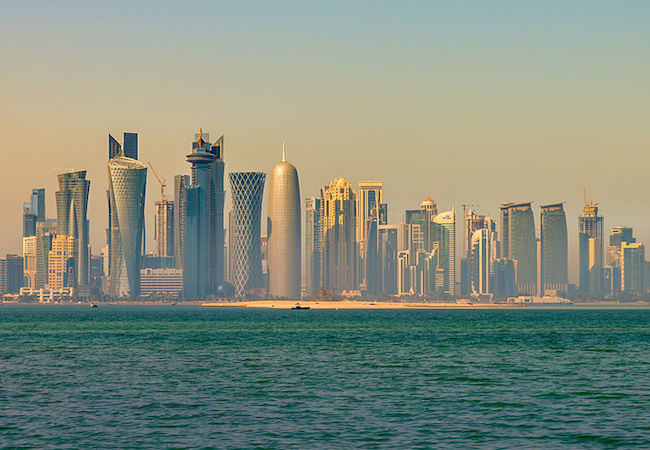 By Muhammad Sarmad Zia
This June saw the severance of ties of Saudi Arabia, UAE, Bahrain and Egypt with Qatar which seem to have been triggered by a cyber attack on Qatar's state news agency. The hackers posted a variety of fake news on Al-Jazeera's website and twitter account attributing false comments to Qatar's emir. These news and comments mentioned the Emir's support for Hamas, Hezbollah Iran and Israel and that Donald Trump is unlikely to last in power as the president of the United States. It brought out into open the rupture in their relationship with Qatar.
The impact of cyber attacks on Qatar's state news agency has been extremely detrimental to the stability in the Middle East. It brings forth the importance of cyber security as a critical component in the national security matrix. Simultaneously, it highlights the issues pertaining to secret channels that nation states use to collude against each other. The fact that the hacking agencies or groups target news, email, and state servers at a time when any leaked news would alter the course of policy action taken by the government is a security concern. It has become a recent norm wherein election results, government documents and other sensitive information sources are targeted. It is difficult to trace the origin of the attacks, owing to the virtual private networks, secure channels and darknet softwares used by the hackers. Simultaneously, the dissemination of fake news to create propaganda, causes public uproar, disturbs peace and worsens conflict situation.
Here, a few points must be appreciated: these hackers were aware of the tensions between the aforementioned states and Qatar. The hacking was, therefore, a means to an end, meaning the hacking of Al-Jazeera was just a gimmick to aggrandize the situation at the time. Secondly, the hackers were working on the behest of forces who seek to destabilize and further divide the Middle East by creating problems amongst the few politically and economically stable states in the region. It is a well-known fact that there are several anonymous non-political, non-governmental, anti-establishment and anti-world order hacking groups who have their own reasons to initiate such attacks. However, to destabilize a whole region without any ulterior motives seems a little too farfetched. Moreover, the group behind the attack must have had access to sensitive information and it struck the right chords at the right time to capitalize on points of conflict between Qatar and other Gulf States. With regards to sensitive information, these hackers could have been a third party ready to sell information to the highest bidder who could have then chosen to use it as and when they pleased.
Qatar vehemently denies its close relations with Iran and Hamas and asserts that it was fake news. However, the news was quickly picked up by Saudi and UAE media and reported as all over their websites and news channels, followed by interviews of several political leaders. It led to an uproar in many Gulf States which ended up in severance of all ties with Qatar. Under the influence of Saudi Arabia, Egypt followed suit which also cited Qatar's support for Muslim Brotherhood as the reason behind its termination of ties with Qatar.
In another wave of similar attacks, the emails of UAE's ambassador were hacked and then leaked on June 4, 2017. These emails go back as far as 2014 and purportedly show high level of backchannel cooperation between the ambassador and a pro-Israel think-tank known as Foundation for Defense of Democracies. The emails have also brought forward an interesting angle to the hacking of Al-Jazeera and the subsequent cutting of diplomatic ties with Qatar by Saudi Arabia, UAE and Bahrain. Al-Otaiba, the UAE ambassador, had been working to discredit Qatar in the US prior to the whole episode. Whereas, states often use certain tactics to gain a favorable lobby for their national interests, and Al-Otaiba may have just been conducting usual business with the think-tank in the US, the reality of this situation has yet to be established. Nonetheless, in a time like this, it is critical to understand the motive behind these cyber attacks. It shows that whoever is behind all of this wants not only to disrupt the relations between the Gulf States but also wants to disgrace their leaderships.
In future, however, serious efforts need to be made by the Middle Eastern states to prevent such an embarrassing situation again. Though cyber experts hired by governments, news agencies and state agencies work tirelessly, the threat they face is not constrained by time or space. The hackers use any means necessary to find a loophole or backdoor into the system servers and exploit them to their appetites. Even so, efforts to install safety and damage control procedures must be adopted to ensure that circumstances do not dictate the future of regional and international relations. While the background situation plays a critical role, sometimes all it needs is a trigger to start a firestorm of the magnitude being experienced by the Middle Eastern states.
Muhammad Sarmad Zia is a Research Assistant at Centre for International Strategic Studies in Islamabad, Pakistan.