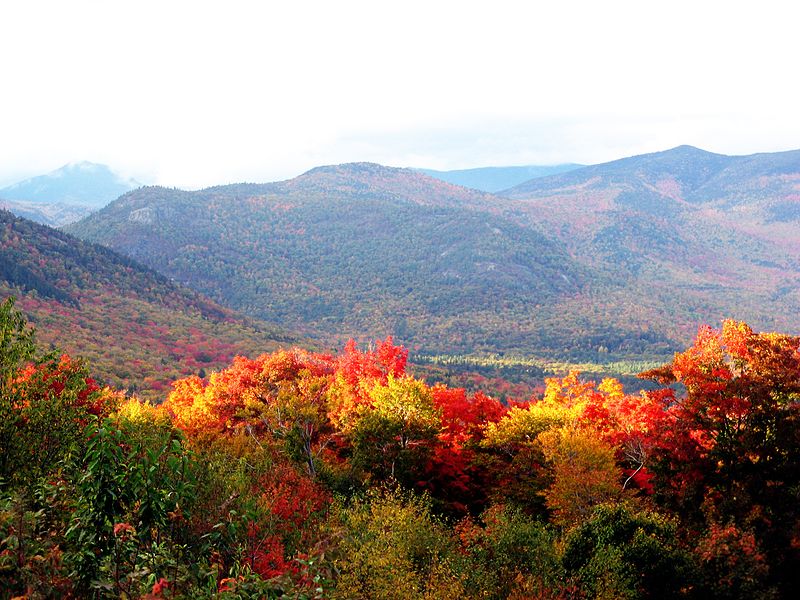 By Helen Abramson
Surf in Senegal
Quieter than the beaches of Morocco and with more reliable surf, Dakar, on Senegal's west coast, offers surfers a chance to ride the days away while soaking up sunshine, unique culture, beautiful scenery, fresh seafood and awesome waves – all in one fell swoop. November is the beginning of the winter season, when the waves still start small, but have a larger range (0.5–3m) – good for surfers of all levels. If you want to learn from scratch, improve your skills or just fancy staying somewhere sociable with other surfers, you could try one of the surf camps around Dakar's northern beaches, or hop over to one of the nearby islands for some bigger waves, such as the tiny NGor Island. Less than a kilometre away from the mainland, NGor is far enough from Dakar for some peace and quiet, but close enough that you can jump on a boat back the city for the evening, if you're in the mood for something a bit livelier.
Explore a national park in South Korea
Naejangsan National Park, in the mountains of Jeolla-do province, transforms into a burst of fiery colours in the autumn. The foliage – mostly maple trees, but also elm, ash, oak, dogwood and hornbeam, amongst others – flares up into a magnificent scene of crimson, green, yellow, and everything in between. About three hours from Seoul by bus, the park makes for a beautiful day-retreat, with waterfalls and lakes, 1880 different species of wildlife, several pagodas and temples, and an expansive peaked area ­– 76,032 square kilometres – to explore.
Party for Diwali in Jaipur, India
Jaipur, the "Pink City", is one of the most thrilling places to celebrate Diwali, the annual Hindu festival of lights, which runs November 3–7 this year. The whole city comes out to celebrate, and you'd be hard pushed to find a dark spot on any of the streets, as you bathe in the glow of the seemingly infinite numbers of neon lights dangled over the buildings, and the fireworks exploding over your head. Tuck into some delicious, tooth-wrenching Indian sweets while you're at it.
Ski in the French Alps
Can't wait till Christmas? Or fancy getting to grips with some guaranteed snow on a cheap(er) ski pass and quiet slopes? The high-altitude French alpine resorts of Tignes and Les Deux Alpes start their seasons in November. With altitudes of up to 3200m, these are the first resorts to get the winter snows. But if, in these unpredictable days of European weather, that doesn't work out, you can make your way up to the glaciers, where you can ski to your heart's content – whatever the weather.
Celebrate Thanksgiving in NYC
The most widely celebrated American festival, Thanksgiving marks the beginning of the holiday season in the US. Most people spend this day, right at the end of November, with their families, but New York offers plenty to keep travellers entertained too. There's the annual Macy's Thanksgiving Day Parade to dazzle you in the morning, a range of cafés and restaurants – such as Cornelia Street Cafe in the West Village and The Red Cat in Chelsea – offering traditional Thanksgiving meals (as well as tempting alternatives for those who'd rather opt out of the seasonally popular big bird), before you work it off with a skate round the ice rink at Bryant Park, or spend a more leisurely few hours immersed in the plethora of arts, crafts and jewellery at Union Square Holiday Market.
Learn to kitesurf, Egypt
The feeling of the wind powering your kite and hurtling you over the open ocean at breakneck speed is like no other. If you're after the thrill and fun of kitesurfing, Hurghada, on Egypt's Red Sea coast, is the place to try it. It barely ever rains, it's almost always sunny and there's plenty of wind – perfect conditions for this sport. There are also shallow areas for beginners, and, with average highs of 26°C in November, it's an ideal place to escape the cold, late-autumnal drizzles and get to grips with a new adventure sport. Although, learning to kitesurf doesn't come cheap; an eighteen-hour course, which will usually be split over three or four days, will set you back about £420 ($660).
Round up elephants in Surin, Thailand
Ever noticed that a map of Thailand looks oddly like an elephant's head? Perhaps it's time you joined the hundreds of elephants marching through the city of Surin, on the border with Cambodia, as they make their annual procession on the third weekend of November towards a feast of giant proportions: the "elephant breakfast". The following day, the elephants perform a show in the aptly named Elephant Stadium, where they re-enact battles of the past. Frankly, it would be odd if the map didn't look like an elephant.
Melbourne Cup, Melbourne, Australia
For more than 150 years, over 110,000 spectators have come to watch "the race that stops a nation" on the first Tuesday in November, as thoroughbred horses dash round 3.2km of turf track. Don't underestimate the popularity of the Melbourne Cup – not even the world wars stopped it from going ahead. If you don't manage to get to the race itself, there'll be plenty of parties going on in the city, where it's a public holiday. Make sure to pre-book accommodation (very) well in advance.
Source: Rough Guides