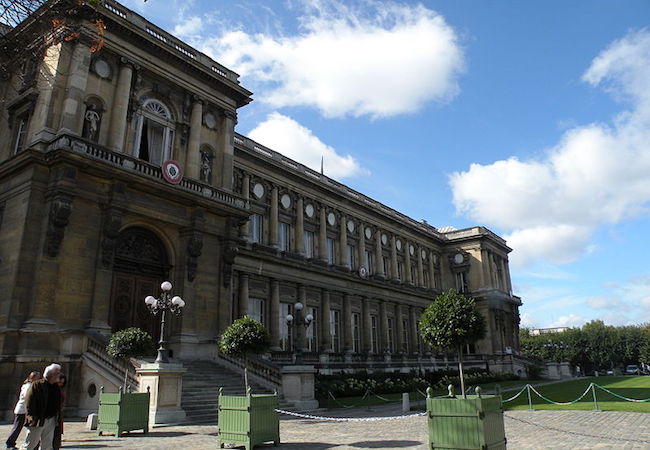 France's foreign minister has accused "terrorist groups" of murdering journalists Ghislaine Dupont and Claude Verlon in northern Mali. A French army spokesman said the troops who found their bodies had no contact with the attackers.
French Foreign Minister Laurent Fabius said on Sunday morning that Radio France Internationale journalists Ghislaine Dupont and Claude Verlon were "assassinated in cold blood" by the very "terrorist group" France has been battling in Mali.
Fabius confirmed that the two French nationals were abducted in the northern Malian town of Kidal by a small team of gunmen shortly after 1pm on Saturday, following an interview with a local leader of the MNLA separatist Tuareg group.
"Shortly afterwards, their bodies were discovered exactly 12km from Kidal, assassinated in cold blood," he said. "One of them was shot twice, the other three times. Their bodies were found metres away from the car, which was locked and showed no impact from bullets."
French forces had 'no contact' with kidnappers
Fabius's comments appeared to confirm official reports that French forces stationed in Mali did not see or confront the gunmen who abducted and killed the two journalists.
"Our forces had no visual or physical contact with the kidnappers' moving vehicle", Armed Forces spokesman Colonel Gilles Jarron said.
Some reports had mentioned a helicopter being sighted near Kidal, prompting speculation that the kidnappers may have been chased by the French army when the murders took place.
But Col. Jarron said the two French helicopters involved in the rescue operation took off from Tessalit, 250km north of Kidal, and arrived on the scene 50 minutes after a ground patrol had found the bodies.
He added that he did not know who had carried out the abduction and murders.
Security stepped up in Mali's troubled north
Veteran journalists Ghislaine Dupont and Claude Verlon were reportedly kidnapped outside the home of Ambery Ag Rissa, a local Tuareg leader.
On Saturday, Ag Rissa told FRANCE 24 and RFI that he heard a strange noise outside his home after being interviewed by Dupont and Verlon. He then saw armed men take the two journalists into a jeep and was forced to go back into his house after threats from the kidnappers.
The journalists' driver told RFI he was forced to lie on the ground and heard his passengers protest and resist the gunmen.Their abduction and murder took place on the second day of a national forum on the future of Mali's troubled northern region in the capital Bamako.
"The assassins are terrorist groups that are rejecting democracy and elections," Foreign Minister Fabius said on Sunday.
The minister added that security measures to protect French nationals would be stepped up in the region.
France has nearly 3,000 troops in Mali under Operation Serval, which began last February.
Since October 20, they have been taking part in a joint offensive with Malian and UN forces with support from the French air force "to prevent the resurgence of potential terrorist movements" in northern Mali, according to the defense ministry.
Source: France24