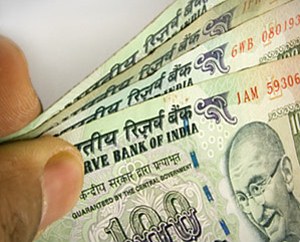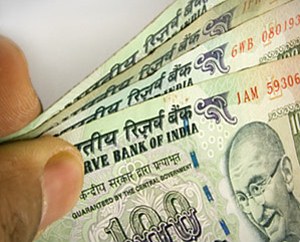 India will beat Japan to grab the position of the world's third-largest economy in 2028, according to an influential British thinktank, that also forecast China to overtake the US for the top position.
London-based economic consultancy Centre for Economics and Business Research (CEBR) in its annual " World Economic League Table" released here on Friday, indicated that by 2028, the league table will be reordered.
"India overtakes Japan in 2028 to become the world's third largest economy. Abenomics means that Japan is likely to follow a weak currency policy for the foreseeable future which means that its GDP in dollar terms gets overtaken by India earlier than we had previously expected," the CEBR said in reference to India's march up the economic ladder as a result of Japanese Prime Minister Shinzo Abe's aggressive policies.
In 2013, Canada has overtaken India as a result of the collapse of the rupee to retake its position as the second largest economy in the Commonwealth and the 10th largest economy in the world.
However, India's fortunes will start reviving by 2018 when it will be at the ninth position, followed by fourth in 2023, before grabbing the third spot in 2028.
"By 2028, the league table is being reordered. China has moved to No. 1; India to No. 3; Mexico is in the top 10 at No. 9; Korea and Turkey are 11th and 12th and have overtaken France. As symbols of the new world order, Nigeria, Egypt, Iraq and the Philippines break into the top 30," CEBR said in its report, which gives an end of year analysis on GDP in the 30 largest economies in the world.
It also forecast the countries that will be in the "Top Thirty" for the next five, 10 and 15 years.
This year's research is updated to take account of the likely surplus of energy and falling oil and gas prices in the 2020s, weaker commodity prices than had previously been expected and the sell-off of some emerging market currencies in mid-2013.
"Our latest forecasts now show China overtaking the US in 2028 to become the world's largest economy. This is later than some analysts have suggested and reflects the continuing performance of the US as the west's strongest economy and the slowing down of the Chinese economy," it added.
There is also some good news for the UK, which will emerge as the west's second best performing economy.
By 2028, the UK economy is forecast to be only 3 per cent smaller than the German economy and is likely to overtake Germany to become the largest West European economy around 2030.
Source: Times of India