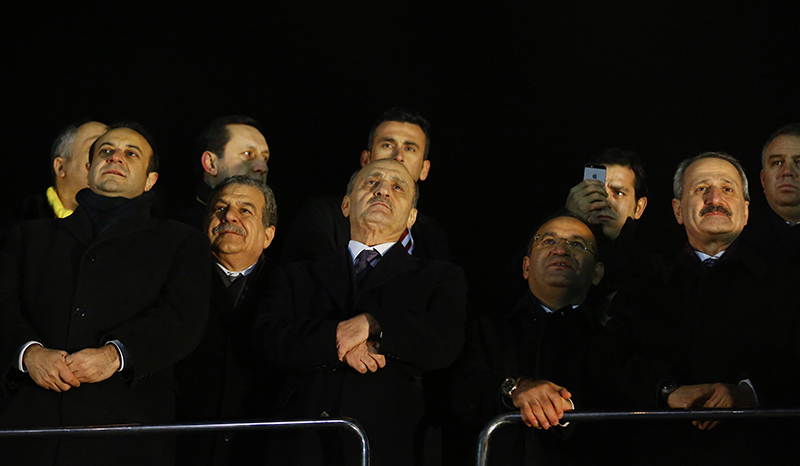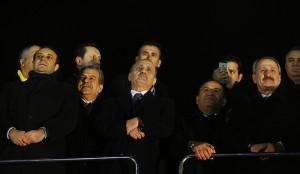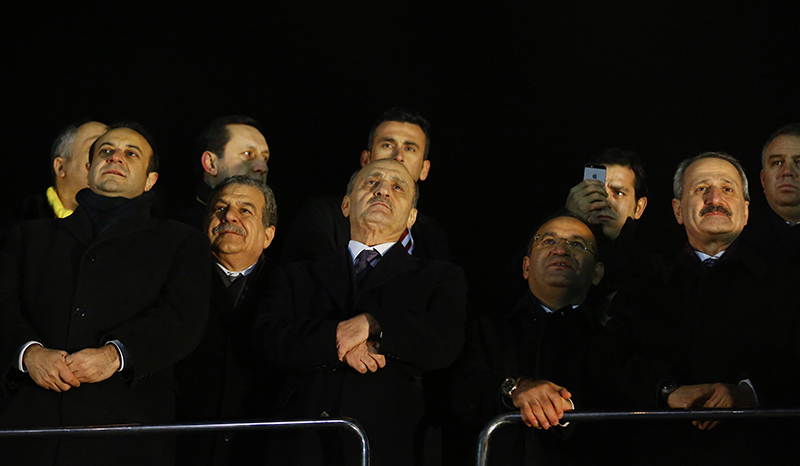 The police have staged a crackdown on protesters who took to the streets in Istanbul December 27 to denounce the corruption and bribery allegations against the government over a graft probe that has shaken the country since last week.
In scenes that were reminiscent of the nationwide Gezi protests, riot police fired tear gas and water cannons against a group of protesters who were attempting to gather in Istanbul's iconic İstiklal Avenue in the Taksim area.
Police also fired rubber bullets against protesters. Many ambulances and fire trucks were seen entering the pedestrian road following the crackdown. Daily Radikal reporter covering the protest was among those shot by rubber bullets. She is said to be fine and could continue reporting from the scene. Some of the protesters hurled fireworks and stones to the riot police officers. At least 31 people were detained, including three lawyers, the Istanbul Bar Association said.
Footages and photos showed municipality workers closing the street cameras in the surroundings of the Taksim area ahead of the demonsration.
Protesters, who gathered upon a call that spread via social media, urged the government to resign over the accusations that led to the resignations of three ministers.
Protesters chanted "Everywhere bribery, everywhere corruption," reminiscent of the slogan "Everywhere Taksim, everywhere resistance" that became the motto of the Gezi protests. They also shouted slogans as "Catch the thief!" in reference to the corruption allegations.
Police chased protesters as they tried to escape from the narrow streets leading to the Cihangir neighborhood. The streets surrounding the area were affected by intense tear gas, reports said.
Similar protests were held in Ankara and İzmir where police also resorted to tear gas and water cannons to disperse the crowds.
The sons of former Interior Minister Muammer Güler and former Economy Minister Zafer Çağlayan, who handed over their portfolios Dec. 26 after resigning, were among the 24 people who have been formally arrested under the corruption investigation.
Source: Hurriyet Daily News