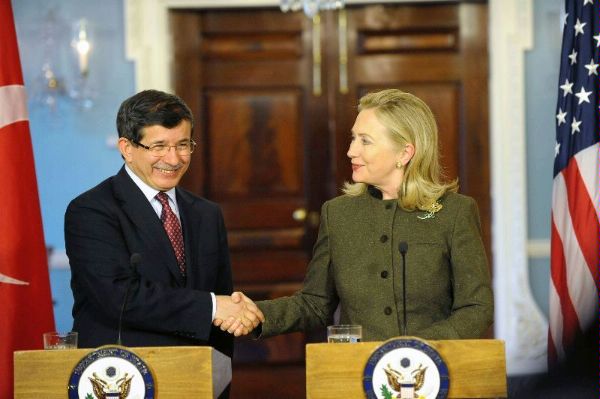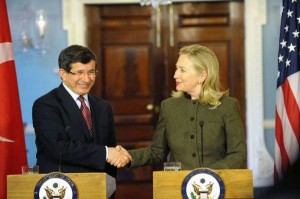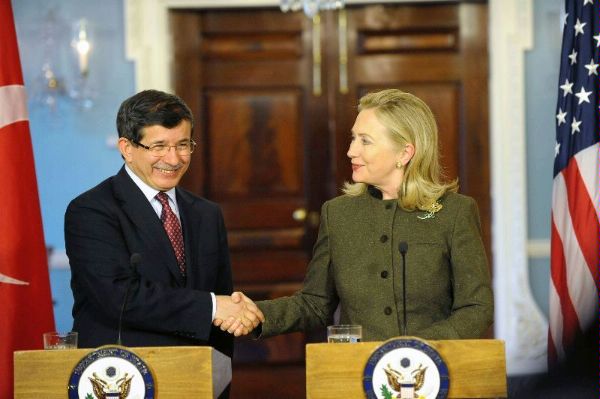 The existence of Al-Qaeda and the pressures by the Syrian regime create legitimacy for both parties, said Turkish Foreign Minister Ahmet Davutoglu.
Both Al-Qaeda and the Assad regime are not only benefiting from each other but also supporting each other he said at a press conference before departing for Paris to attend an international meeting of the 11 countries of the Friends of Syria core group to be held in Paris on January 12, ahead of the scheduled peace talks in Montreux, Switzerland.
"Both sides are likely to be in touch behind the scenes," he said, adding that "Al-Qaeda had received support from the Assad regime in the past".
Davutoglu said the Assad regime was "the source of all evils in Syria. If the Assad regime did not put up such intense pressure during the past two years, no groups like the Islamic State in Iraq and Levant (ISIL) could have emerged," he said.
Al-Qaeda, the ISIL and the PYD, a political offshoot of the outlawed Kurdistan Workers' Party, or PKK, all posed threats to Turkey, he reiterated.
"It is important for the protection of Syrian land and their state structure," he added.
The minister also warned of starvation in Syria, saying some 15 Syrian people had died of hunger.
"We will discuss the steps to be taken to deliver humanitarian aid to Syria and to prevent attacks by the regime at the meeting," he added.
While the Syrian National Coalition is yet to make a decision officially whether to participate in the upcoming international peace conference in Montreux, the minister said head of the Syrian National Coalition, Ahmed al-Jarba would take part in peace talks.
Source: Anadolu Agency