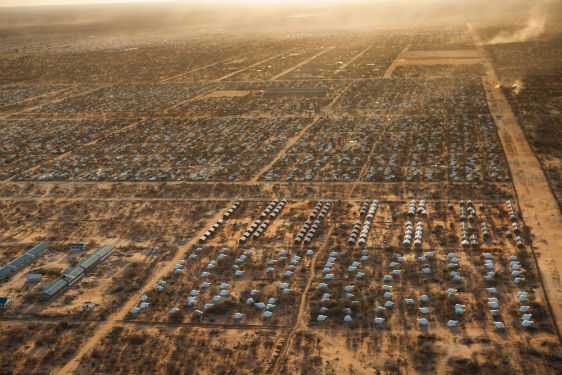 By Jason Patrick
Unknown assailants lobbed explosive devices into a food kiosk at a crowded bus stop in the Eastleigh neighborhood of Nairobi killing at least six civilians and wounding several others on 31 March. No group claimed responsibility for the attack; however the al-Qaeda-affiliated al-Shabaab is widely suspected. Eastleigh is known as "Little Mogadishu" due to its large Somali refugee population. The attack comes one day after a would-be bomber was killed in the city while assembling an improvised explosive device.
High-profile attacks are likely to continue in the near-term as Kenyan president Uhuru Kenyatta announced his new policy last week that all Somali refugees living in urban areas of Kenya immediately return to one of two refugee camps in Dadaab and Kakuma. Previously, Somali refugees able to sustain themselves economically were allowed to live outside of the camps. However, following an attack on 24 March targeting a church near Mombasa that killed six civilians, Kenyatta is attempting to mitigate the threat of additional terror attacks by exerting greater control over the country's 430,396 Somali refugees.
Over two decades of continuous violence in Somalia has pushed almost a half million refugees into Kenya, 343,694 of which live in the Dadaab camp in eastern Kenya, according to data from the United Nations High Commissioner for Refugees. In 2011, as part of the African Union peacekeeping force, Kenyan soldiers entered southern Somalia to remove al-Shabaab from its strongholds in Mogadishu and Kismayo. The group has vowed to bring the fight to Kenya until Kenyatta withdraws his soldiers from Somalia–a threat that the group demonstrated most visibly in September 2013 when it attacked the Westgate Mall in Nairobi, killing 67 people.
Kenyatta's policy is further compounded by Kenya's indigenous ethnic Somali population. Although this section of the population holds Kenyan citizenship, many have not received proper documentation from the government. The resulting ambiguity regarding their legal status is creating apprehension and fear of possible detention or deportation of Kenyan citizens, according to analysis from Al Jazeera. Rights groups criticize the new policy stating it creates a dangerous precedent.
Sequestering ethnic Somalis is unlikely to prevent attacks like the bus station bombing and will likely exacerbate inter-ethnic tensions, increasing the the threat of localized instability. With a policy that will ultimately alienate Somalis from Kenyan authority, militants will likely achieve greater freedom-of-movement, increasing the likelihood of future high-profile attacks. If President Kenyatta responds with additional draconian measures, he will feed a growing cycle of violence that will ultimately play into the militants' goal to challenge central authority.