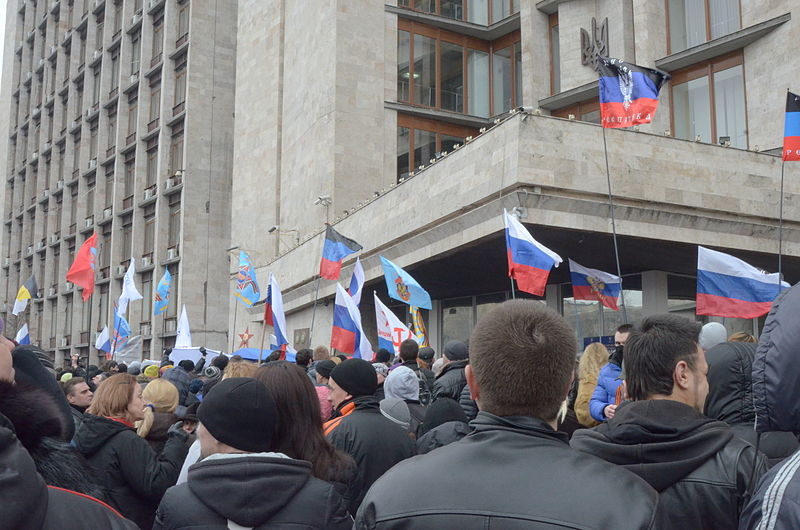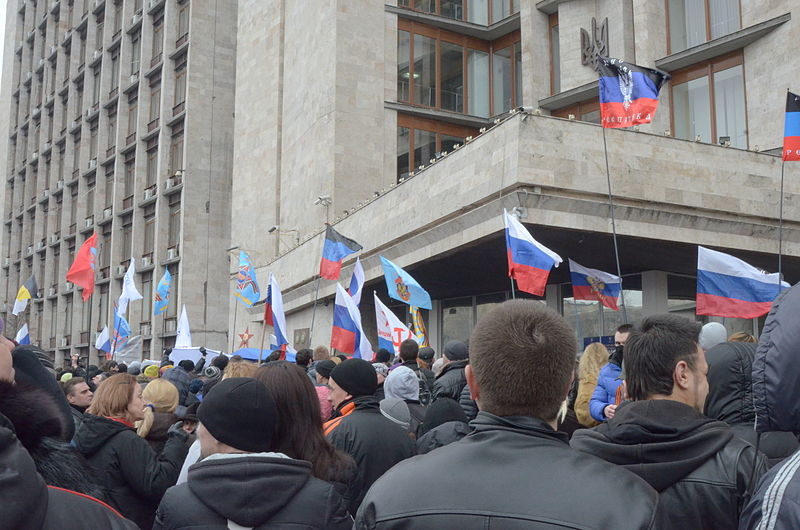 The separatist authorities in Donetsk, which claim to have gained their independence for "Donetsk People's Republic" on May 11 referendum, issued an ultimatum to the central government in Kyiv that if the government security forces don't pull out within 24 hours from the territory of the self-proclaimed republic, they will face the consequences.
Miroslav Rudenko, the leader of the "self-defense forces" stated that his detachments would "use force" against Ukrainian military, if Kyiv does not remove its troops by 9 pm local time on Thursday. The same morning, the Ukrainian security forces successfully destroyed two military bases of the rebels in Eastern Ukraine.
The government in Kyiv is unlikely to give up its sovereignty as the anti-terrorist operation started by the interim President Turchynov in April gains ground. The acting president stated that a rebel base near Kramatorsk was discovered and destroyed.
The ultimatum from the Donetsk separatists is also viewed as a move to destabilize and set panic before the nationwide elections on May 25, when Ukraine would be voting for the new leadership of the country – one that Moscow does not recognized and has called a "fascist regime."
The pro-Russian separatists have already issued statements announcing their plans not to participate in the elections as they are not part of Ukraine any more. The new government, once voted in, would receive more support from the West and is likely to get more commitment from the NATO as the conference of the Trans-Atlantic community is nearing to take place in the fall of this year.
Earlier though, the new government is expected to sign the Association Agreement with EU, which was declined by the Yanukovich government, that led to the revolution in the first place.
Simultaneously with declaration of independence, the separatists have already turned to Moscow, asking to accept joining of the region to Russia proper. Russia Today reports that co-chairman of the self-proclaimed republic Denis Pushilin stated that "We, the people of Donetsk, based on results of the May 11 referendum and the declaration of sovereignty of the Donetsk People's Republic, declare that from now on DPR is now a sovereign state… Given the will of the people of the Donetsk People's Republic, and in order to restore historical justice, we ask Russia to consider the issue of our republic's accession into the Russian Federation."