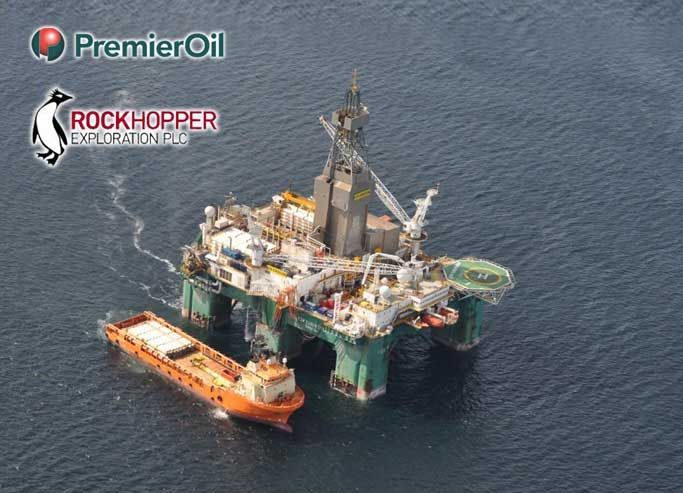 Falkland Islands involved oil and gas explorer Premier Oil may upgrade its 2014 production forecast after stronger-than-expected output in the first half of the year, pending the outcome of summer maintenance work, its Chief Executive said. The company reported a 7% rise in first-half profit after tax on Thursday, helped by strong oil production from its British fields.
Premier Oil produced 64,900 barrels of oil equivalent per day (boepd) in the first half of the year, ahead of the firm's expectations of around 60,000 boepd.
"We would like to see the end of the summer maintenance program before upgrading guidance" said newly-appointed Chief Executive Tony Durrant. Premier Oil's current 2014 output target is 58,000-63,000 boepd.
The company is in a strong financial position with nearly 500 million in operating cash flow that it will use to finance exploration in Kenya, Norway and the Falkland Islands, and to make dividend payments, it said.
Shares in Premier Oil were trading 0.4 percent higher at 0742 GMT.
Its four-well drilling program in the Falkland Islands, which it says could transform its resource base if successful, is expected to start in the second quarter of 2015.
Premier Oil's new prospect at Solan, west of the Scottish Shetland Islands, is expected to come on stream by the end of the year but progress depends on weather conditions. The Shetlands are tipped as Britain's frontier oil region as other areas in the North Sea are slowly running out of oil.
Source: MercoPress