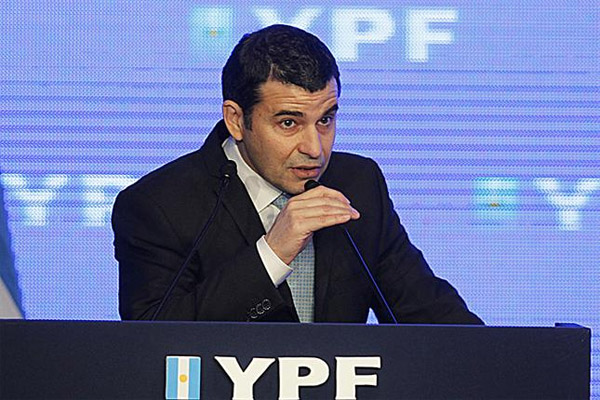 Argentina's petroleum company YPF announced the discovery of new gas and oil reserves in the province of Santa Cruz, with the potential to produce more than 200,000 cubic meters of gas and 370 barrels of oil per day at a depth of 2.770 meters.
In a release YPF said that the finding marked the first time in more than 20 years that such a field had been located in the province, specifically in the Los Perales-Las Mesetas region to the northwest of Las Heras.
"This discovery is the result of innovative works, because we went looking for a deep play concept, underneath already mature formations; and it honors once more the explorer DNA of YPF, linked today with our country's self-sufficiency," YPF president Miguel Galuccio affirmed.
The Santa Cruz reserve is the latest in a series of discoveries made by the company in the past year. The provinces of Mendoza, Neuquén, Chubut and Río Negro have all played hosts to findings since the start of 2014, dramatically increasing production potential in both conventional and unconventional hydrocarbon resources.
In Santa Cruz alone, daily YPF gas production grew 15.2% in the second quarter compared to 2013. Petroleum production in the same period increased 3.7%. Santa Cruz is the political turf of the Kirchner family.
The find has potential production of 200,000 cubic meters of gas and 370 barrels of oil per day, the company said in a release. The well was drilled to a depth of 2,770 meters.
YPF is primarily focused on developing vast shale oil and gas formations in the Vaca Muerta area, also in Patagonia, but is struggling to attract the investment needed.
Source: MercoPress