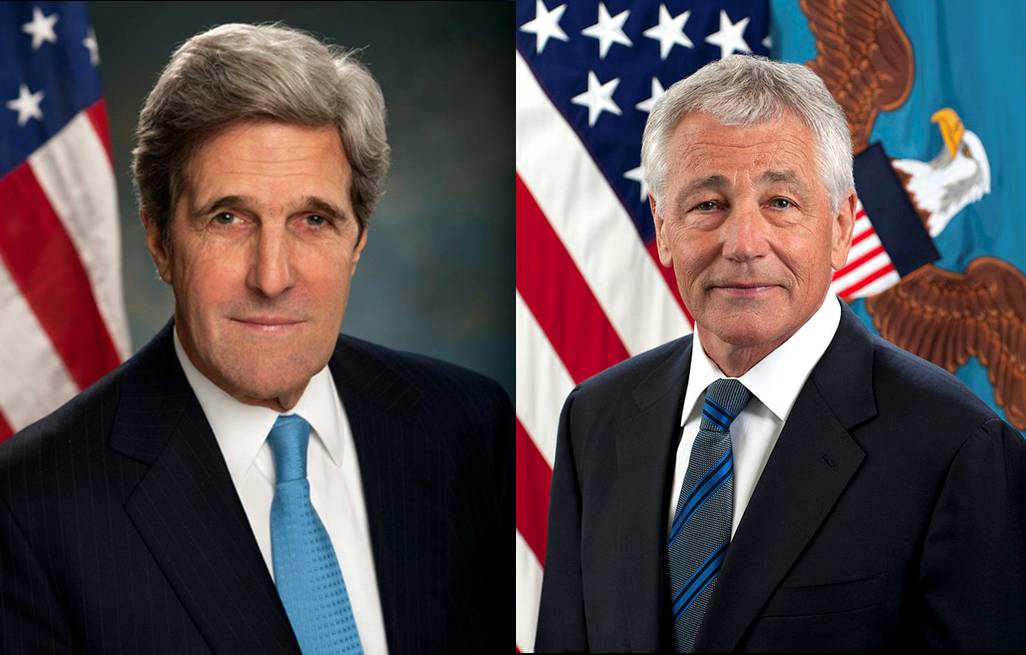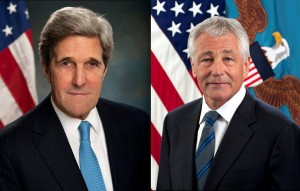 The following is a joint statement by Secretary of State John Kerry and Secretary of Defense Chuck Hagel on the Islamic State of Iraq and the Levant (ISIL) meeting:
This morning we had a meeting with some of our key allies and partners on the serious threat that ISIL poses to Iraq, the entire region, and the international community.
We and the ministers agreed here today that there is no time to waste in building a broad international coalition to degrade and, ultimately, to destroy the threat posed by ISIL.
The formation of a new and inclusive government in Iraq will be a critical step in this effort.  We are hopeful that this process can be completed over the coming days, and we discussed in detail how NATO allies can extend immediate support to a new government in its efforts to unify the country against ISIL.
To be effective, an international coalition to defeat ISIL must coordinate across multiple lines of effort. These include:
.         Military support to our Iraqi partners;
.         Stopping the flow of foreign fighters;
.         Countering ISIL's financing and funding;
.         Addressing humanitarian crises; and
.         De-legitimizing ISIL's ideology.
We discussed each of these lines of effort today, and how to build on the contributions that many NATO allies and partners are already making in Iraq.
We agreed to engage in an immediate conversation with a new Iraqi government about accelerating these efforts, including the potential for additional training and equipping of the Iraqi Security Forces at the federal, regional, and provincial level.
We also discussed further cooperation to address the humanitarian crisis in Iraq, and noted the shared effort by the military forces of the United States, France, Australia, and the UK to deliver humanitarian supplies to the citizens of Amerli in northern Iraq. This town had been surrounded for two months by ISIL, but today is receiving humanitarian aid and supplies led by a UN team on the ground. Such a common effort will be essential as we move forward.
Across the other lines of effort, we and the ministers noted the strong Chapter 7 UN Security Council Resolution enacted last month that calls on all member states to take decisive action to stop the flow of foreign fighters, counter ISIL's financing, and combat its incitement. We agreed today that NATO allies in particular should work in concert towards these goals.
Specifically, we will form a multinational task force to share more information about the flow of foreign fighters into Syria and from Syria into Iraq. These foreign fighters represent an acute threat to our NATO allies. We also agreed to work in concert to stifle ISIL's sources of revenue, including any trade in petroleum products, and hold accountable those who violate international prohibitions on such trade.
As President Obama has said, the effort to degrade and destroy the threat posed by ISIL will take time and persistence. It will also require a unified approach at the international, regional, and local level – combining military, law enforcement, intelligence, economic, and diplomatic tools. Our NATO allies and partners today have confirmed their readiness to be a full part of this coordinated approach, and over the coming days, we will continue the discussion with our partners in the region, who have an important role to play across these lines of effort.
This effort will also be a focus of the UN General Assembly later this month as we work to establish a truly global coalition. Acting together, with clear objectives and common purpose, we will degrade and destroy ISIL capabilities – and ensure that it can no longer threaten Iraq, the region, and the world.
Source: U.S. Department of Defense