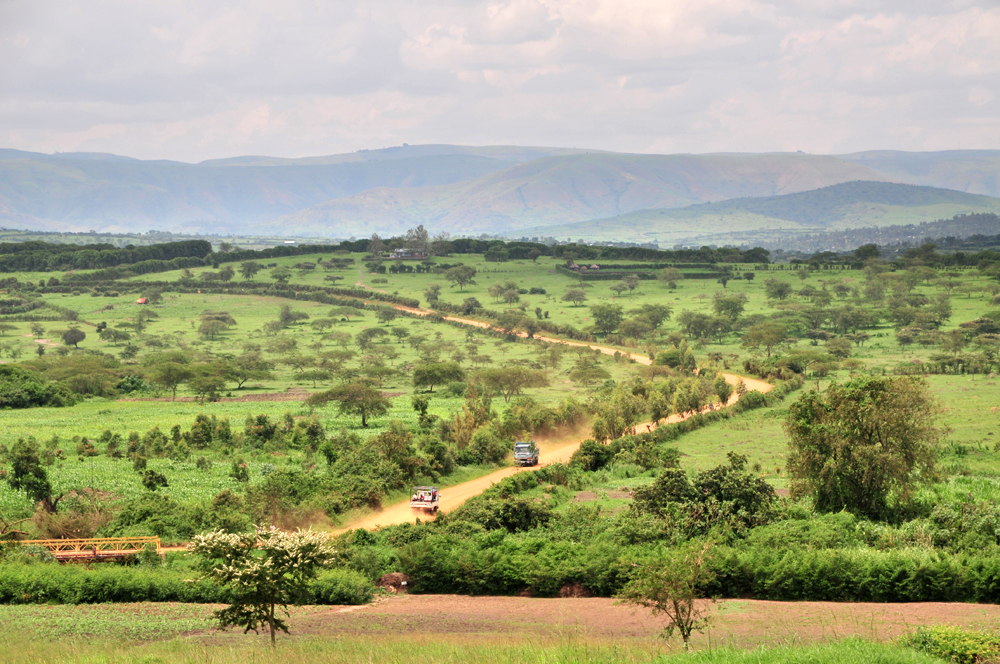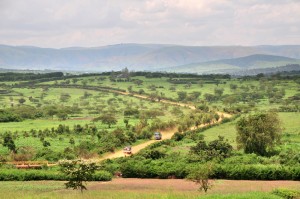 By Mohammad Anthoni
Indonesia pays more and more attention to Sub-Saharan Africa as promising emerging markets in the next decades. At a roundtable discussion on opportunities for investment and trade cooperation in construction services and products in Sub-Saharan Africa held recently by the Ministry of Foreign Affairs (MOFA), Nigeria, Mozambique and South Africa offered many opportunities to would-be investors as gateways to doing business in Africa.

Lasro Simbolon, Director of African Affairs in the MOFA, chaired the discussion attended by participants from some leading construction companies, banks, consultants and other relevant agencies. "There are still few Indonesian companies investing there and this forum is to show the region's business opportunities and trade cooperation for Indonesian companies," Lasro said.

Nigerian Ambassador to Indonesia Muhammad L. Sulaiman, Minister Counselor of the Embassy of the Republic of Mozambique Antonio Rodrigues Jose and Councellor of the Embassy of the Republic of South Africa Mr. Willem Geerlings were speakers at the discussion. Sub-Saharan Africa, geographically, is the area of the continent of Africa that lies south of the Sahara Desert. Politically, it consists of all African countries that are fully or partially located south of the Sahara.

The three countries are taken as examples on how they have developed. South Africa is one of the most sophisticated and promising emerging markets, offering a unique combination of highly developed first world economic infrastructure with a vibrant emerging market economy, Mozambique has competitive advantages such as its strategic location in southern region of Africa, sharing borders with countries like South Africa, Zimbabwe, Zambia, Malawi, Tanzania and Swaziland, and providing infrastructure that gives access to SADC countries (ports, pipeline and roads).

In particular Nigeria, with a population of about 170 million, GDP of US$510 billion in 2013 and an average growth rate of 6.4 per cent between 2010 and 2013 is the most populated and largest economy in Africa. Ambassador Sulaiman has said that his country is the leading destination for investment in Africa. It was ranked nos.1 for 2 of the last three years and a top three destination last year in Africa in terms of quantum of foreign direct investments (FDI).

The construction industry contributes significantly in terms of scale and share in the development process for both developed and developing countries, Nigeria, Mozambique and South Africa inclusive. And the products provide the necessary public infrastructure and private physical structures for many productive activities such as services, commerce and utilities.

The industry is not only important for its finished product, but also employs large number of people (directly and indirectly) and therefore has an effect on the economy of a country during the actual construction process. The types of public and private facilities produced range from residential and non-residential buildings to heavy construction, which play a critical and highly visible role in the process of development.

Nigeria's construction industry, which is currently a multi-billion dollar business, started in the 1940s with few foreign companies participating. But its independence in 1960, bolstered by the "oil boom" of the 1970s, brought an upward trend in construction activities, which was then dominated by foreign companies with few indigenous firms.

"Unfortunately, the period also exposed our indigenous companies, especially their lack of professionals required for planning, designing, constructing and maintaining the magnitude of projects conceived by government," Ambassador Sulaiman said.

The situation was, however, addressed with establishment of training institutions, engagement of expatriates and collaborations between indigenous and foreign entrepreneurs. The apparent resources gap needed for successful completion of complex projects between indigenous companies and their foreign counterparts is now closer, compared to the pre-independence era.

Nigeria is restructuring its economy and diversifying the source of revenue. In a speech delivered recently, Nigeria's Minister of Industry, Trade and Investment, Olusegun Aganga, CON, stated that the country's reliance on the export of crude oil and raw materials is being reviewed under the Transformation Agenda of President Goodluck Ebele Jonathan.

Currently, industry contributes 26 per cent to its National GDP and manufacturing has grown in the first and second quarter of 2014 at 10 per cent and 9 per cent respectively. The minister explained that "this growth is fueled by the formulation and implementation of the Nigerian Industrial Revolution Plan (NIRP); a game changer in the advancement of industrialization in Nigeria. The NIRP is a revolutionary programme to industrialize Nigeria."

"It is Nigeria's first comprehensive, integrated, and strategic roadmap to industrialization. Its goal is focused on economic and revenue diversification and it seeks to hone in on sectors where Nigeria has comparative and competitive advantages ¿ essentially, areas where Nigeria can be Number 1 in Africa and over time, a top ten player globally."

The NIRP is reinforced by seven main pillars, which facilitate industrialization and the first among the pillars is infrastructure. Infrastructural development has therefore assumed central importance in Nigeria¿s fight to attain social and economic stability in recent times. The federal, state and local governments are using infrastructure as focal point of their administrations and policy enactments.

They are therefore engaged in development projects, such as reconstruction of roads, dams, drainage, houses as well as rural electrification, city expansion and beautification projects which have in turn created opportunities for construction companies in Nigeria to reap massive income, the ambassador said.

Potential biggest construction markets
"Nigeria has the potential of becoming one of the biggest construction markets on the planet. This is because its construction industry is growing fast and is likely to grow astronomically over the next decade," the ambassador added.

A report prepared in June 2010 by GlobalConstruction Perspectives and Oxford Economics suggests that the country¿s current growth in the construction industry is greater than that of India. Indeed, the report found that "Nigeria's population of approximately 170 million is urbanising as one of the fastest rates in the world, but construction is now only 3.2 per cent of the Gross Domestic Product."

The report is therefore a reminder to Nigeria for the immediate provision of social services, such as houses, improve transport links etc, for which the construction sector has an important role to play. Foreign investment is therefore desperately needed in the sector.

Nigeria, occupying an area of 923,768 sq. km. has large expanse of undeveloped land requiring road construction to link many parts of the country with other parts and construction of low cost housing to accommodate many of its city dwellers. A comprehensive reform of the housing market is in progress and Nigeria¿s current housing deficit is estimated between 15 and 17 million units.

"The information and statistics provided and coupled with our vision to be one of the 20 largest economies in the world by the year 2020 imply that there are opportunities for Indonesian construction companies to participate in the socio-economic development of Nigeria," Ambassador Sulaiman said.

The federal, states and local governments are actively courting/wooing foreign companies to participate in the provision of social services, such as roads, houses, dams, etc in their areas of jurisdiction. They are also looking for alternative sources of revenue (non-oil based sources) like taxation which depends largely on available infrastructure.

Fortunately, Nigeria is blessed with the raw materials needed for a thriving construction industry. Timber, cement, aggregates-granites and sharp sand, which are some of the basic ingredients, are found in the country. Also, in order to address some of the problems being encountered by construction companies in the country, government is incorporating successful strategies and frameworks from other leading economies to develop the sector and improve essential public utilities.

According to him, the Indonesian construction companies may therefore consider engaging in the following areas: construction of residential houses and office complex, construction of roads, bridges, airport terminals and sea ports, construction of dams, education facilities and health care facilities.

"There are opportunities for Indonesian companies to invest in Nigeria. Its people like eating, need houses, need electricity supplies, education and healthcare facilities," the ambassador said.
Mohammad Anthoni is currently the Associate Researcher of Center for Southeast Asian Studies (CSEAS) and Senior Journalist at Antara News. He is also Chairman of the Muslim Union of Journalist in Indonesia.