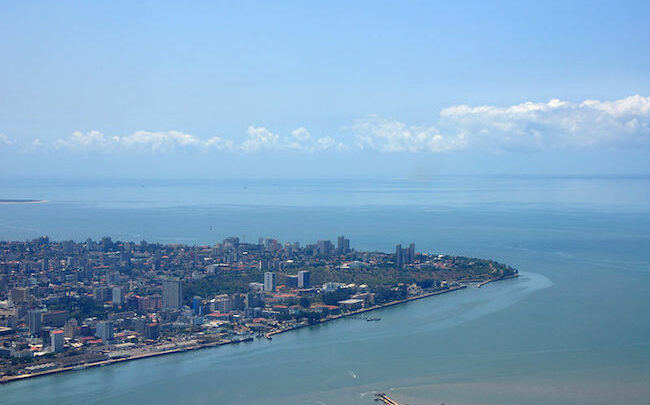 By Emma Sameth
These are just some of the disturbing realities currently plaguing Mozambique as the country endures a violent, unrelenting Islamic insurgency. The perpetrating group, ISIS Mozambique, made American headlines after more than fifty civilians, including women and children, were herded onto a football field and morbidly executed late last year. In March of this year, the Islamic State claimed the siege of a strategic port town in Cabo Delgado. Hundreds were killed and displaced in the name of ISIS.
Especially given the increasing lethality of attacks, ISIS-Mozambique deserves far greater prioritization if USAFRICOM's counterterrorism operations are to be successful in truly combating the ever-evolving threat that is the Islamic State. In light of mutual security interests, a recent FTO designation and the importance of the African continent more generally, the U.S must pay greater attention to ISIS-Mozambique if it intends to make good on its commitment to defeat the Islamic State.
IS-held territory has drastically diminished since its peak insurgency in Syria and Iraq. It is estimated that by 2017, IS had lost 95% of the area under its control. This fact may come across as a beacon of hope, especially to the United States, however it is far from reassuring. ISIS regional branches and affiliate groups, namely ISIS-Mozambique, now pose serious regional and international threats from outside the Middle East.  ISIS Mozambique became active in 2017 and its attacks have increased both in frequency and lethality ever since.
Beginning in March of this year, USAFRICOM joined local forces in a two-month Joint Combined Exchange Training (JCET) program designed to counter ISIS-Mozambique. Just nine days later, the militants staged one of their largest coordinated attacks ever. They claimed to have killed Western citizens and displaced thousands, on top of the nearly 670,000 locals  already uprooted prior to the attack. USAFRICOM prides itself on mutual security interests, though effective counterterrorism policy in Mozambique has remained largely exempt from substantive action until recently. It is clear that current USAFRICOM operations are lacking in their ability to foil, prevent or counter attacks of this scale.
This years Annual Threat Assessment predicts that terrorism in eastern Africa will continue to thrive, especially in under-governed places. Given the newfound ability to address ISIS-Mozambique formally and legally as a result of its recent FTO designation, policies have to adapt. USAFRICOM must enhance its rule of law initiatives in the area and focus on a locally-led approach. Counterterrorism policies in Mozambique should emulate those implemented against other prolific ISIS branches, as equal consideration must be applied to every FTO when the goal is defeating the Islamic State in all of its forms. ISIS-DRC for instance, soon after its own FTO designation, received exemplary attention from USAFRICOM focusing on strengthening regional capacity, civil society and pan-African partnerships. These policies should serve as a model for USAFRICOM's response to ISIS-Mozambique for the sake of our bilateral partnership and fortification of trust more widely.
In addition to its security concerns, the United States also has economic interest in Mozambique and its neighbors. Regional stability contributes to flourishing industries and economies that both the pan-African and international communities benefit from. The African continent is the most populous in the world  and arguably the most diverse. Rich in culture, natural resources, technology and innovation, Africa is on the come-up. And the United States depends on it. Western investments in local gas projects have already been violently interrupted by the insurgency, delaying potential regional growth. Returns on Western investments in raw materials and the potential of Mozambique's geographic location depend greatly on regional security — the biggest threat to which is terrorism. If left uncontrolled, returns on foreign investments – for both the U.S and Mozambique – could crumble.
We mustn't let Mozambique become the next terrorist safe-haven. The toppling of the Islamic State in Syria and Iraq was a triumph and we cannot risk the formation of another one in Africa. Thus, the U.S must adapt operationally to the new climate in which African IS branches thrive. USAFRICOM, along with its partner organizations, must work to strengthen local defense capabilities to empower Mozambique in its struggle against IS. Specifically, it should enhance counterterrorism strategies through improvement of local communications, insurgency recruitment deterrence, encouragement of community organizing, empowerment of civil society and expansion of pan-African partnerships.
Emma Sameth studies Global Affairs and International Security at George Mason University