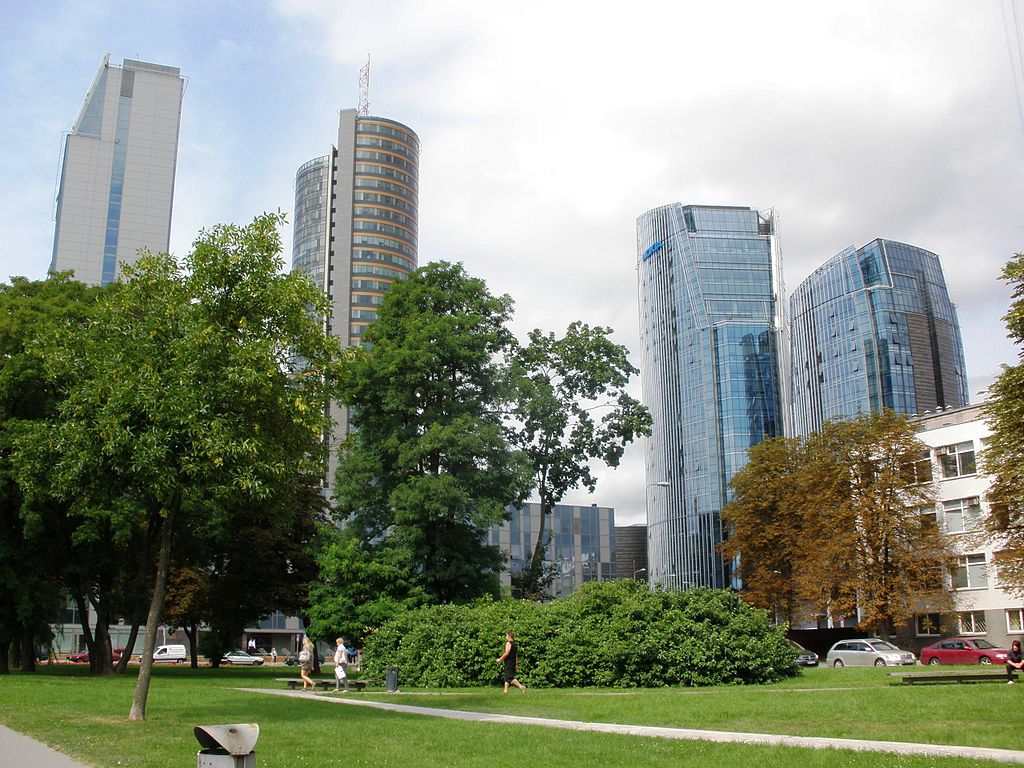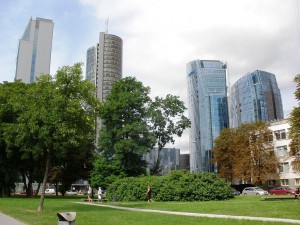 By Christoph Klingen
As celebrations around the globe usher in 2015, a few extra champagne corks will pop in Vilnius. Lithuania is joining the Eurozone – a joyous event marking the final step in Lithuania's determined march on the path of integration with Europe – a path that has served it well. But what will it take to become a successful member of the club in the years ahead? How to avoid pitfalls and embrace opportunities instead?
Lithuania has every reason to be proud of its achievements over the past 25 years: bankrupt state-owned enterprises have given way to private companies that successfully compete on global markets; inflation has been thoroughly defeated; state institutions and public infrastructure have been modernised; public finances are much improved; and the rule of law is well established. All told, living standards have improved dramatically, and have reached around 70 percent of the EU average.
While Lithuania will deservedly bask in its past achievements on New Year's Eve, the next morning will inevitably arrive and with it the need to take a cold hard look ahead. There are tangible benefits from euro adoption to be harnessed, although it will not be a sea change – the lita was already firmly tied to the euro under the currency board and economic integration between EU member states is close even without a common currency.
Most importantly, euro adoption will bring greater financial stability. Currency boards can collapse with grave economic consequences, as the case of Argentina shows. And defences against financial panics are weak because a currency board cannot freely inject liquidity into the financial system when under strain. Greater financial stability means lower crisis risk, and low crisis risk means lower interest rates and better conditions for foreign and domestic investors alike. The common currency will also further enhance competition with the rest of the euro area, as price comparison becomes easier and transaction costs decline. These advantages can be leveraged by providing firms with the best possible operating environment, including support from top-notch public infrastructure and education systems.
As Lithuania turns its gaze to the future on the morning after, the recent travails of several Eurozone countries will inevitably come to mind. Lasting success inside the Eurozone is certainly not guaranteed, as the travails of several member countries in recent years made plain for everyone to see, but requires constant attention to three key aspects.
First, preserving competitiveness. Lithuania enters the euro area with comparatively low productivity. This is not a problem as such as long as production costs are commensurately low, as is currently the case. But excessive wage growth would upset this fine balance, and in the long run will impede rather than aid the process of wages catching with the rest of the euro area, as competiveness will suffer. Wage catching-up is ultimately not a matter of laws, decrees, or negotiations but something that arises organically from an environment that fosters productivity growth, where expectations remain realistic, and where the macroeconomy is managed well.
Second, managing the macroeconomy well. Avoiding overheating or strong downturns can be a challenge for countries that share the same currency. The common monetary policy may or may not be appropriate for the conjunctural needs of individual members. Fiscal policy and "macroprudential" policies need to step into the breach – tight fiscal policy and strict lending standards when there is a risk of overheating and the opposite when the economy is in the doldrums. This requires public finances that are beyond reproach, so that a loosening in downturns does not imperil confidence, and that the central bank has all the necessary tools to restrain banks during incipient lending booms.
Third, retaining economic flexibility. Economic flexibility is always a plus but comes at a premium for currency union members. The economy is constantly buffeted by unexpected events, but adjustment to such shocks – or to correct failures to uphold competitiveness or a balanced macroeconomy – through exchange rate movements is obviously not an option. Instead, adjustment has to come from changes in prices and wages and the reallocation of resources. This necessitates a flexible institutional setup, including good insolvency and restructuring frameworks, conducive labour market institutions, competitive pricing, and, last but not least, entrepreneurial spirit and an adaptable workforce.
Let us savour the moment as we say good-by to the lita with gratefulness and a dose of nostalgia and make the best of the new opportunities. Lithuania is off to a good start. Į sveikatą!
Christoph Klingen has been IMF mission chief for Lithuania since 2013. He also worked on Lithuania during 1995–96 when he first joined the IMF as a young economist.
Source: The Baltic Times