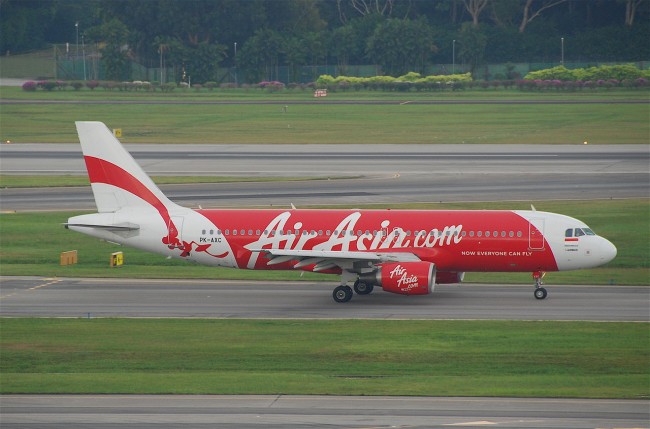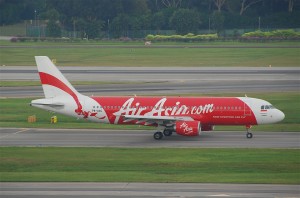 AirAsia Malaysia CEO tells AA company undertaking search, rescue operations after plane loses contact over Java Sea.
An AirAsia plane has lost contact with air traffic control while traveling from Indonesia to Singapore with 162 people onboard.
Communication between flight QZ8501 and air traffic control was lost at around 06:24 Indonesia time Sunday and search and rescue operations are underway, according to a statement released by AirAisa.
Djoko Murjatmojo, director of Indonesia's Air Transport Ministry, told The Anadolu Agency in a morning message, "Until now, we've lost contact with the Air Asia flight. Our radars in Makassar and Jakarta have lost contact with the plane, which disappeared from the radar."
At an afternoon press conference, Murjatmojo said searches were focusing on the Java Sea area between the east coast of Sumatra island and Kalimantan province, Borneo island.
According to FlightRadar24, a flight tracking service site, the plane had been flying at 32,000 feet over Java Sea.
Murjatmojo said that before the aircraft's signal disappeared, its pilot had requested to fly at 38,000 feet to avoid cloud cover at 06.12 a.m.
The Airbus A320-200 had departed from Juanda International Airport, Surabaya, East Java at 5:35 a.m. Indonesia time and was expected to arrive at Singapore Airport at 08.30 a.m. Singapore time.
AirAsia's chief executive, Tony Fernandes, and other top personnel could not be reached for comment.
AirAsia Malaysia CEO Aireen Omar told AA the company is saddened by the latest development, and is doing its best in undertaking search and rescue operations.
She, however, did not provide additional comments, saying the company would only communicate via official statements.
AirAsia released a statement on the passengers and crew saying that the 155 passengers included 138 adults, 16 children and an infant and that the crew was composed of two pilots and five cabin crew. While 157 of them were Indonesians, three were from South Korea, and one each from Singapore, Malaysia and France.
The statement added that the plane was on the submitted flight plan route and had requested an alternate route due to weather conditions.
According to Singapore's Civil Aviation Authority, signals were lost as the plane was in Indonesia's Flight Information Region (FIR) and more than 200 nautical miles southeast of the Singapore-Jakarta FIR boundary.
Indonesian Vice President Jusuf Kalla posted a message on Twitter hoping for the safety of the passengers.
Source: AA