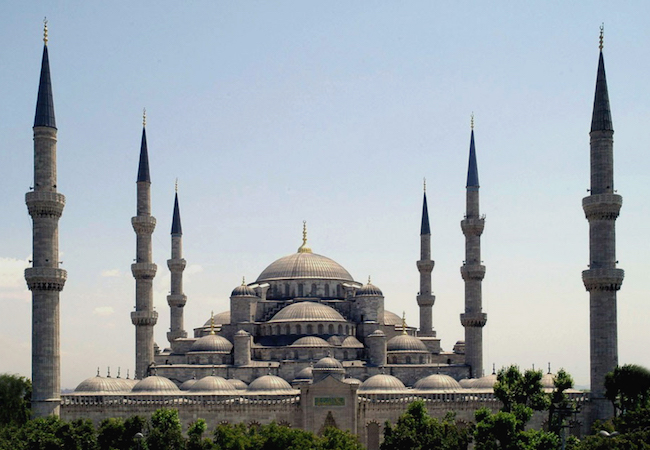 A female dressed in an Islamic niqab reportedly entered a police precinct in Istanbul's most visited Sultanahmet historic district where the Blue Mosque and the Hagia Sophia museum are located and blew herself up, killing one police officer.
According to the Governor of Istanbul Vasip Sahin, the attacker who was also killed by the explosion, had appeared at the premises claiming her wallet was lost and shortly thereafter detonated the bomb. Another officer was slightly injured.
The authorities stated that the investigation had not yet determined the woman's identity. Turkish security forces warned all police precincts that a second attack elsewhere was a possibility. The area of Sultanahmet was sealed off after the attack.
There are allegations that the Marxist DHKP-C group could have been behind the attack. The group had claimed responsibility for an earlier attack just outside the city's Dolmabahce Palace on January 1.
Considered a terrorist organization by Turkey, the EU and US, DHKP-C is banned in Turkey. It had been involved in a number of bombings in 1980s, including on police, security officials and, most recently, the US embassy in Ankara in 2013. DHKP-C, or the Revolutionary People's Liberation Party-Front is a Marxist-Leninist party founded in 1978 and advocating anti-U.S. and anti-NATO position. The group claims Turkey is under the control of Western imperialism and vows to destroy this control by both violent and democratic means.