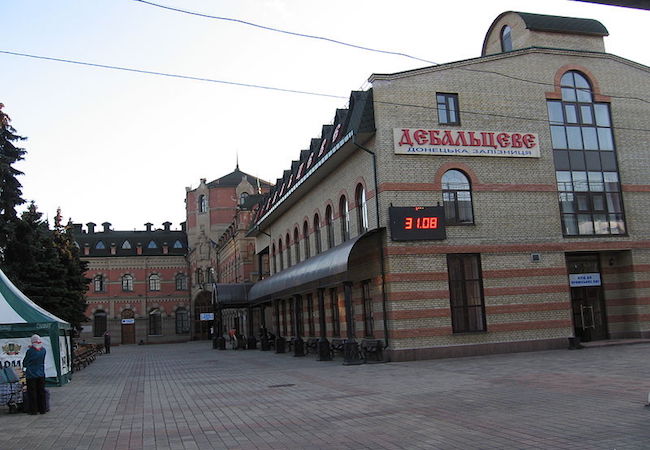 The Russian President Vladimir Putin expressed concern over the deteriorating situation in Eastern Ukraine, the Kremlin spokesperson Dmitry Peskov said at a press briefing on Monday. The Russian leader reportedly urged the conflicting parties to a ceasefire.
The Ukrainian officials and the West believe Moscow has an invisible hand in the conflict and all statements ostensibly urging to end the hostilities are nothing but an attempt to mislead the international community.
Peskov stated that "the president is very concerned with how the situation is unfolding in Donbas amid incessant fighting and is calling on all the sides in the conflict to immediately end military hostilities and any manifestations of violence."
Peskov's announcement came along the statements issued by Alexander Zakharchenko and Igoe Plotnitsky, the leaders of the two self-declared separatist republics of Donetsk and Luhanks, respectively. The leaders expressed their readiness to end the hostilities and restart the peace talks if the Ukrainian government was ready to stop the bloodshed.
For the past 6 months, the United States, EU and NATO stated repeatedly that Russia supplied arms to the otherwise weaker pro-Russian rebels. The tides now seem to have turned. On Monday, Konstantin Kosachev, the Chairman of the Russian Federation Council Foreign Affairs Committee stated that possible arms supplies from the United States to Ukraine would only escalate the situation in the region further. He also said that it would certainly signify the choice of a military solution rather than that of peace.
Pro-Russian separatists, allegedly armed with new weaponry and new units, have taken on Ukrainian forces in both the southwestern and northern directions. As rebel detachments are trying to battle their way through Mariupol in the south, more paramilitary forces are being thrown in the direction of Debaltseve, a mere 50-mile drive to the northeast of Donetsk.
Ukrainians believe, separatist forces backed and supplied by regular Russian army are planning to eventually establish a permanent link with Crimea, already formally annexed by Moscow early last year. Debaltseve, is being besieged as only one Ukrainian National Guard is standing its ground awaiting reinforcements from Kiev. The town of 75,000 is a strategic rail and road junction.
The separatists who managed to surround the town by February 1, have begun to fiercely shell it. A day earlier, separatists took control of the village Vuhlehirsk, 6 miles away from Debaltseve, allowing their artillery to get within the range of the town.
The leader of the rebels Alexander Zakharchenko issued another statement this week announcing his plans to mobilize 100 thousand troops for a new offensive this spring.
In the wake of renewed hostilities, U.S. legislators are asking the Obama Administration to provide as much as $3 billion in military assistance to Ukraine over the next three years. NATO was also urged to provide lethal defensive weapons and equipment to help Kiev prevent the collapse of the front
U.S. Secretary of State John Kerry is set to visit Kiev this Thursday for further discussions.