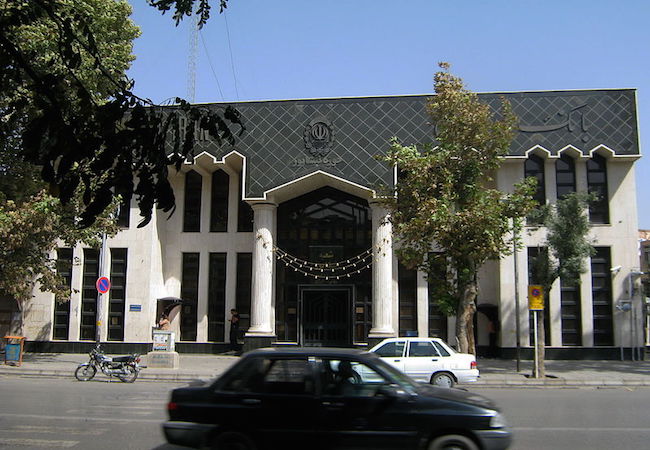 A Moscow-based subsidiary of Iran's state-run Bank Melli is facilitating money transfers between Iran and Russia, Iran's ambassador to Russia Mehdi Sanaei said to Press TV on Tuesday.
"Following measures undertaken by Bank Melli of the Islamic Republic of Iran, money transfers between Iran and Russia through Moscow's Mir Business Bank and the foreign exchange section of Tehran's Bank Melli is possible at any level," Sanaei said in a meeting with a group of Iranian manufacturers based in Moscow.
Previous obstacles such as high export tariffs, money transfer restrictions and visa problems have largely been settled, Sanaei said.
Iran and Russia plan to sign a consular memorandum of understanding later this year to create a visa-free regime for Iranian and Russian businessmen and tourists, Sanaei stated.
He added that delivering products to Russia through Armenia, Azerbaijan and Kazakhstan is the only way for Iran to benefit from low tariffs.
Sanaei said last month that Iran expects to sign an initial agreement with the Eurasian Economic Union in 2015 in order to lower tariffs levied on exports of Iranian goods to Russia.
Iran and Russia were considering a joint bank to settle their mutual payments in their bilateral trade, he added. "Both sides plan to create a joint bank or a mutual account to make payments in Iranian rials and Russian roubles."
Sanaei's remarks followed Central Bank of Iran (CBI) deputy governor Gholamali Kamyab's remarks, who said that Iran has plans to sign "bilateral monetary treaties" with several states.
Iran did away with the dollar "in its transactions with different countries," Kamyab said, adding that "Iran is using other currencies such as China's yuan, Turkey's lira, Russia's rouble and South Korea's won in its transactions."
Relations between Iran and Russia "are developing strongly" and last year was "quite a prosperous year" for both Tehran and Moscow, Sanaei said.