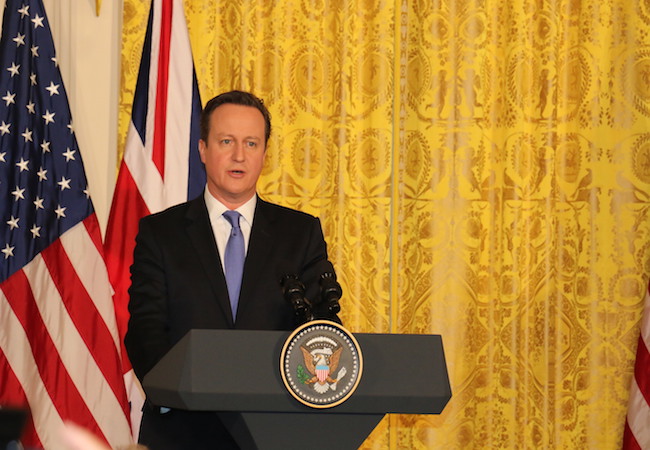 Britain will send military personnel to Ukraine over the course of next month to help advise and train Ukrainian government forces, British Prime Minister David Cameron said on Tuesday.
Speaking before a House of Commons committee, Cameron said up to 75 British service personnel divided into four teams would be deployed to a zone away from the area of conflict in eastern Ukraine "to provide advice and a range of training, to tactical intelligence to logistics, to medical care."
He also said Britain will be developing an infantry training programme with Ukraine "to improve the durability of their forces."
British military personnel involved in training could spend one or two months in Ukraine, with a command and control deployment lasting up to six months.
Cameron also said that Russia's "unjustifiable and illegal actions in eastern Ukraine" have reached a new level with the breach of the ceasefire to take control of the key railway hub of Debaltseve earlier this month. Cameron also said he feared that Ukraine's Azov Sea port of Mariupol would be the next target of the pro-Russian separatists.
He warned that any attempts by pro-Russian rebels to expand their territory would lead to "further significant EU and US sanctions" against Russia.