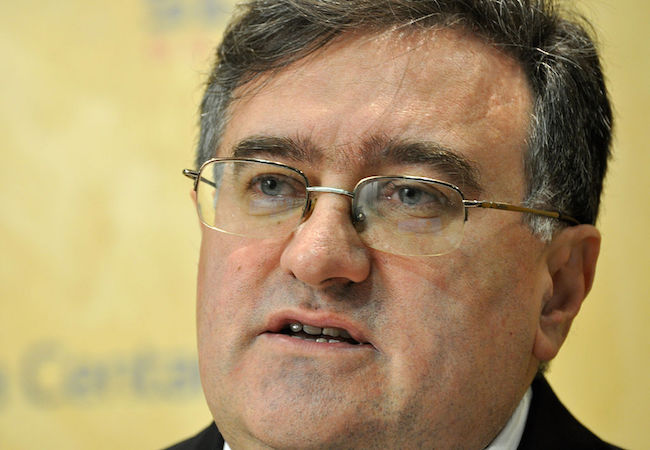 By Milos Mitrovic
Serbia and other possibly interested countries should take an active role in order project "Turkish Stream" to be implemented. This is the conclusion of the scientific conference "Russian projects in energy in Balkans after South Stream" held in Belgrade on Monday.
Balkan countries may become strategically important in gas transit terms, Irina Svitsounova Russian Center for Strategic Research (RCSR) expert said. She explained that these countries could be central clamps for Europe's gas supply from the border between Greece and Turkey where "Turkish Stream" pipeline should start according to the plans.
Svitsounova recalled that South Stream project was abandoned by Russia due to European Commission's preconditions. Subsequently, Russia has focused to plans for gas supply via Turkey which would "eliminate blackmails of Ukraine" as the current transit country, she added.
Turkey strives to become a leading transit country for South-Eastern Europe's gas supply and Balkan countries may become "natural clamps" between Turkey and Western Europe using their respective geographical locations, Svitsounova underlined.
When asked by the journalists how Russia can be certain that "Turkish Stream" would be implemented taking into account that South Stream has failed due to EU's preconditions and U.S. pressures, she said that Moscow has reasons to believe that Turkey would support the project. She added both that Turkey's foreign policy is getting more independent and that Ankara did not join sanctions against Russia despite its NATO membership.
According to plans, "Turkish Stream" participant countries could be Turkey, Greece, FYROM, Serbia, Hungary and Austria.
Russian experts say that the project would certainly be implemented in Russia and Turkey; its further development depends on Greece which is in the period of suspense due to financial problems and the perspective of SYRIZA, its ruling party.
But Nikida Bondarev, RCSR Balkan department head was less optimistic predicting that FYROM may become "new Bulgaria" which would stop the project. Bondarev called FYROM "the weakest link" in the project recalling current political scandals in Balkan country.
When asked who would finance "Turkish Stream", taking into account that Balkan countries "have no money", Sergey Pravosudov, editor of Gazprom's magazine, said that European Commission should do it rather than "invest in Ukraine's black hole".
United States are getting more influential in the region and trying to push Russia from its energy sector, Russian expert Petar Iskenderov said.
Russia's giving up from South Stream has not affected the positive attitude of Serbia's citizens towards Russia, which could be a good basis for projects in economy, editor of "New Serbian Political Thought" magazine Djordje Vukadinovic (pictured) said.