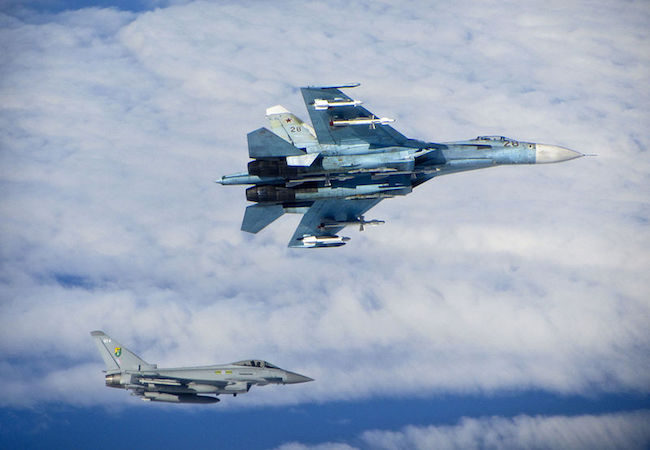 NATO military deployment near Russian borders might result in "certain consequences" for the military-political situation in Europe, a senior Russian diplomat said Wednesday.
"We have not drawn certain conclusions so far but we will do so if necessary. And that will result in certain consequences for military-political and security situation in Europe," head of the Foreign Ministry's security and disarmament department Mikhail Ulyanov told a news briefing.
Commenting on NATO sending troops to its member countries bordering Russia, Ulyanov said that Moscow sees no difference whether these troops are deployed on a rotation or a permanent basis.
He also said that Russia is entitled to deploy nuclear weapons throughout its territory, including in Crimea, which has been incorporated last March.
"I have no idea if any nuclear weapons have been deployed there now and I am unaware of such plans, but Russia has the right to do so in principle," the Tass news agency quoted Ulyanov as saying.