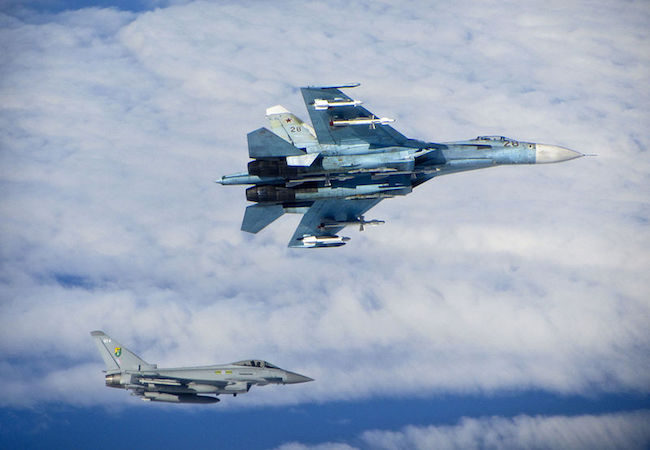 NATO patrol jets detected six Russian military aircraft close to Latvia's territorial waters last Saturday.
The National Armed Forces reported two An-26 troop-carriers, two Su-27 fighter jets, and two Su-34 airplanes flying near Latvian territory.
The level of activity of Russian military units near Latvia's borders has been high recently, and there have been cases of several military units being detected simultaneously. Russian military units have been detected 24 times near Latvian territorial waters so far this year, according to information provided by the Latvian National Armed Forces.
There was also a significant increase in Russian military activity near Latvia last year. Russian military aircraft and ships were detected over 250 times near Latvia's borders last year, including in 50 cases, Russian warships approaching Latvia's borders.
Russian military aircraft usually operate with their automatic transponders turned off and without a flight plan, refusing to respond to civilian air traffic controllers and thus posing a potential threat to civilian air traffic.
Last week, Russia concluded a large-scale military exercise involving 80,000 soldiers.
Meanwhile, an international U.S.-led military exercise, Summer Shield XII, began at the Adazi military base in northern Latvia. A column of more than 40 military units, including 20 Stryker armored vehicles, also passed through Latvia last weekend.