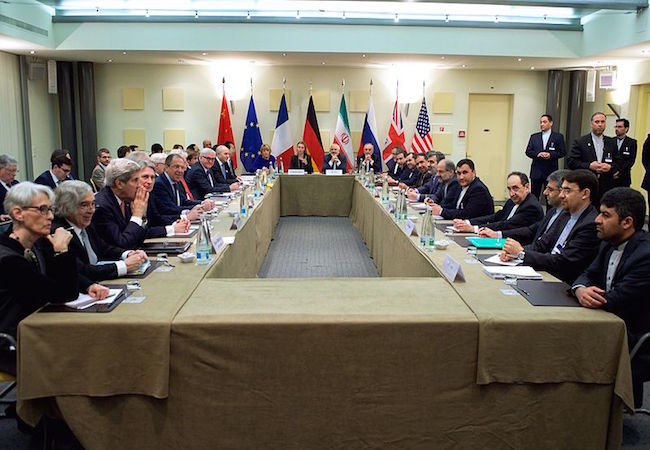 Negotiators will extend the marathon Iranian nuclear talks into Thursday to further bridge the gaps, as nothing breakthrough was announced in the April Fool's day.
After missing the Tuesday deadline to reach a framework agreement, negotiators between P5+1 countries, namely the United States, China, Russia, France and Britain plus Germany, and Iran held intensive negotiations and internal consultations throughout Wednesday.
Iranian Deputy Foreign Minister Abbas Araqchi said earlier Iran and the world's major countries are likely to issue a joint statement on Wednesday to wrap up the Lausanne nuclear talks.
However, Marie Harf, the spokeswomen from the U.S. State Department said on her twitter account that "have not reached a political understanding."
She said U.S. Secretary of State John Kerry will remain in Lausanne until at least Thursday morning to continue negotiations.
EU Foreign policy chief Federica Mogherini, who chaired the plenary negotiations, said in twitter that "working hard to try to finalize a deal. A good deal."
A diplomat source told Xinhua that the negotiations, which already prolonged one day, is focusing on nailing down the details.
According to media reported, French Foreign Minister Laurent Fabius, who left for Paris early Wednesday morning, is on his way back to Lausanne to rejoin the negotiations.