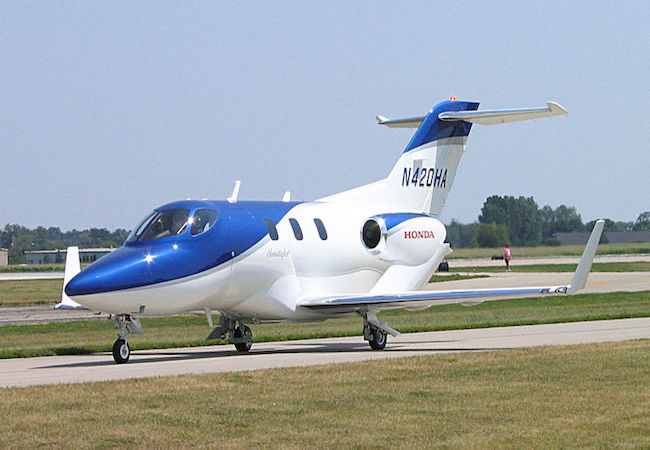 Honda Motor Co. said Wednesday that it will first show its small business jet to the public in Japan this month.
The HondaJet will be showcased at Sendai airport on April 25. A static display and demonstration flights will be offered.
The seven-seater jet will also appear at Kobe airport on April 26, Konan airport in the western city of Okayama on May 2-3 and Narita International Airport near Tokyo on May 4-5.
A similar tour is also planned for Europe.
The Japanese automaker plans to start deliveries of the HondaJet in the United States in the first half of this year. The jet is on the final stage of obtaining type certification in the country.
Honda is considering releasing the aircraft in Japan around 2020.