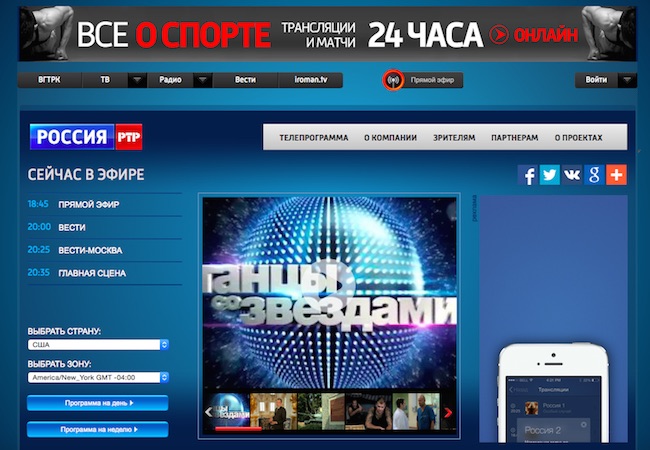 Lithuanian Prime Minister Algirdas Butkevicius says the country's Radio and Television Commission (LRTK) made a correct and objective decision by suspending the broadcast of Russian TV channel RTR Planeta for three months.
The prime minister believes the commission considered its decision, and that it had to be taken because Lithuania has been witnessing a growing number of information attacks from Russia. Butkevicius told the radio station Ziniu Radijas that in his opinion the commission gathered all the information and assessed it objectively.
According to the prime minister, TV channel RTR Planeta has repeatedly violated the Law on Provision of Information to the Public. Therefore, he does not believe that such measure of last resort is an overreaction because the channel disseminated a lot of false information about Lithuania and did this systematically. Butkevicius says people who produce and broadcast programs should show responsibility.
The LRTK decided to temporarily suspend broadcast of RTR Planeta after it was found that its programme Sunday Night with Vladimir Solovyov had incited hatred and disseminated biased information. This was the second violation of this kind in less than a year and so the LRTK informed the producer of the programme and the regulating body in Sweden which issued its broadcasting licence as well as the European Commission.
However, the parties failed to reach a solution with the broadcasting country and the European Commission within 15 days of the notice being issued, and as violations were continuing, the LRTK decided to suspend RTR Planeta's broadcasting.
RTR Planeta is an international channel operated by VGTRK, a state-owned Russian broadcaster.