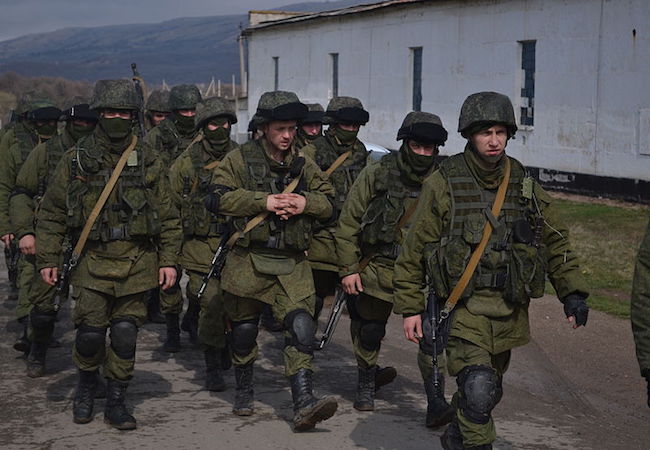 A number of Lithuanian politicians have called for the legality of Russia's annexation of the Crimean peninsula to be put before the International Court of Justice in The Hague. Figures appealing to President Dalia Grybauskaite for a formal legal assessment of Russia's actions include the Chairman of the Homeland Union – Lithuanian Christian Democrats (TS-LKD), MEP Gabrielius Landsbergis; Leader of the Seimas Opposition, Andrius Kubilius; Shadow Foreign Minister, Audronius Azubalis; and Shadow Defence Minister, Rasa Jukneviciene.
According to Gabriel Landsbergis, Russia has continued to breach the Minsk agreements, and thus it is not enough to just maintain current sanctions or continue with a policy of non-recognition of the annexation of Crimea because the resulting damage done to Ukraine's and Europe's security has still not been assessed. As Lithuania is currently a temporary member of the United Nations (UN) Security Council, as part of a two-year term that will end later this year, it has exceptional leverage to initiate international legal proceedings. This would provide legal grounds to Ukraine and the international community to demand compensation for damage and a tribunal to those responsible for international violations of international law and human rights in occupied Crimea, Landsbergis claimed.
According to the group appealing for action, a UN resolution demanding legal assessment could pass with a simple majority of votes and would be consistent with the UN General Assembly's resolution of 27 March 2014, which was supported by 100 member states, and emphasised the territorial integrity of Ukraine, and the illegality of the referendum on Crimea's sovereignty organised by Russia.
Lithuania's Baltic neighbour Estonia has also spoken out in favour of Ukraine. After meeting with the Foreign Minister of Ukraine Pavlo Klimkin in Brussels, Estonian Foreign Minister Keit Pentus-Rosimannus stressed that Estonia supports the introduction of a visa-free regime between Ukraine and the European Union, the press department of Estonia's foreign ministry reports.
According to Pentus-Rosimannus, Ukraine must be granted visa freedom as soon as all the technical conditions are met. "Introducing visa freedom in the current situation would be an important symbolic confirmation that Ukraine belongs to Europe," she said. "The closer and easier communication is between people living in the European Union and in those living in Ukraine, the more direct contacts there are, the easier and faster Ukraine's integration with the European Union will be," the Foreign Minister added.
Foreign Minister Keit Pentus-Rosimannus confirmed Estonia's continued support in assisting Ukraine and reforming the country.
At the meeting of foreign ministers of European Union countries belonging to the Friends of Ukraine group with Ukrainian Foreign Minister Pavlo Klimkin, the latest developments and fragile situation in Ukraine were discussed, as well as expectations for the European Union's Eastern Partnership summit in Riga at the end of this week.