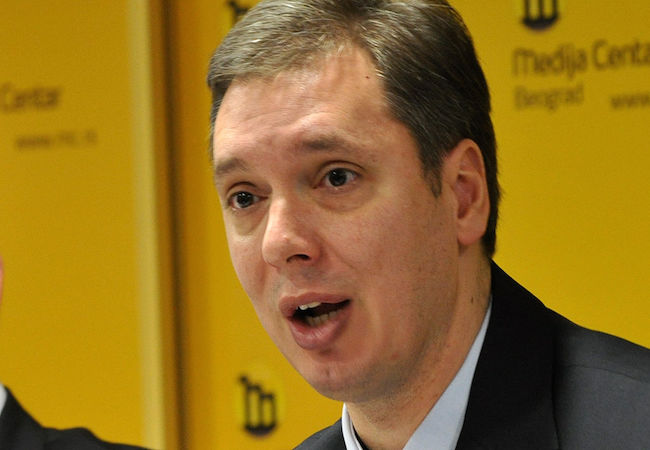 Serbian Prime Minister Aleksandar Vucic expressed readiness to reduce his country's dependence on Russian gas. Vucic said this in an interview during the first day of his visit to Albania on Wednesday and Thursday, B92 reports.
Accoridng to media reports, under pressure from Washington the Serbian PM was ready to support a US-backed pipeline, which is projected to bring gas from Azerbaijan to Europe.
Vucic said that in view of ensuring its energy safety and security, Serbia was ready to diversify the sources of its gas supply.
The USA has been encouraging Balkan states to choose the Trans Adriatic Pipeline (TAP), which will bring Azeri gas from the Caspian Sea to Italy.
Washington has been proposing this as an alternative to the Russian-backed Turkish Stream, which substituted South Stream and will bring natural gas from Russia to Turkey across the Black Sea.
Such a move will put Serbia in a difficult situation, as it has maintained good relations with Russia and has expressed interest towards Turkish Stream.
According to media reports, US Vice President Joe Biden, who met Vucic during the Munich Security Conference in February, offered to Serbia an alternative of the cancelled South Stream pipeline.
This development comes as the visit of the Serbian Prime Minister to the USA is scheduled to take place on June 1.
While pursuing its ultimate goal of achieving EU membership, Serbia tries to keep good relations with Russia and has refused to join Western sanctions against Moscow.