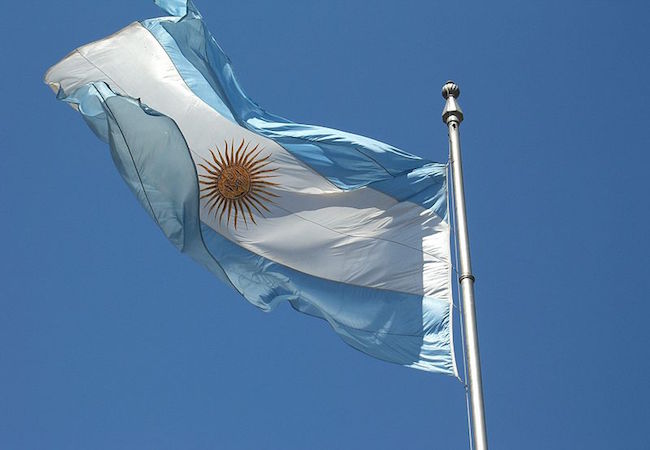 The Argentine province of Salta has passed a law forcing people to sing a song at every public event declaring that the Falkland Islands belong to Argentina. The law will also require every state school in the province to sing the song, known as "Lilian Guitián, alongside the national anthem.
The song, whose lyrics speak of the British overseas territory as a "lost pearl" under a "foreign flag", is a setting of poem written by Carlos Obligado in 1940, 42 years before Argentina's failed invasion of the Falklands.
It is already recognized as an "official song of the Argentine Republic" and is promoted on the website of the country's Ministry of Education, but this is the first time that it has been made obligatory.
FM Capital Salta reports that the law was approved with amendments by the province's senate on Friday and will return to the chamber of deputies for further consideration, but the main principal of the law has already been passed.
Lilian Guitián, who proposed the law, said it showed the "importance of this subject in our society" and would be a good way of paying homage to the Argentine soldiers who gave their lives in the 1982 war with Britain over the Islands.
The legislation has not met with universal approval, however. An editorial in local news site Noticias Iruya said that the new requirement violated individual liberty and that there was no public demand for it.
The measure is the latest sign that Argentina is becoming increasingly obsessed with the Falklands. Last week, a war of words erupted between British Prime Minister and Argentine President Cristina Fernández over the status of the Falkland Islands following a "heated exchange" between Cameron and Argentine Foreign Minister Hector Timerman at a Celac/EU leaders' summit.
"The prime minister's response was irate, almost ill-mannered," Cristina Fernandez said.
However, a British government spokesman claimed: "The prime minister robustly defended the Falklands and the Islanders' right to self-determination in response the Argentine foreign minister raising the issue."
Cameron added it was time for the Argentines to stop threatening the Falklands and the Islanders.
On 2 April 1982 Argentine forces landed in the Falklands and occupied the Islands for 74 days before they were dislodged and defeated by a British Task Force. After invading the Islands, Argentine officers had a list of names of Islanders to expel for their 'extreme radicalism' against Argentina, and also rounded up tens of farmers in Goose Green whom they locked up, in a local gym.