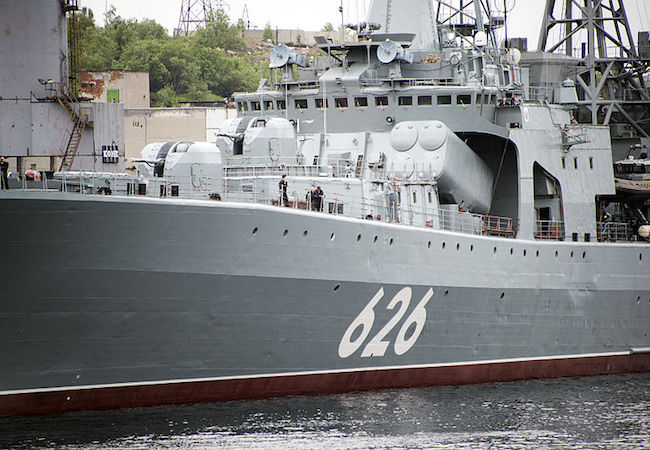 Moscow on Sunday released its new maritime doctrine, which underscored the country's reaction to the expansion of the NATO towards Russia's western frontier.
According to the 45-page document published online by the Kremlin, Russia took the Atlantic Ocean and the Arctic as its key strategic military regions to "eliminate the threats to national security and the maintenance of strategic stability."
The newly amended doctrine called to ensure "sufficient Russian naval presence in the Atlantic Ocean," while Russian Northern Fleet should be strengthened to lay the foundation of protecting national interests in the Arctic region.
"Russia should consolidate its leading position in the research and development of marine areas of the Arctic," the document said.
Deputy Prime Minister Dmitry Rogozin commented on the document saying that the emphasis on the Atlantic Ocean region was made according to "NATO's eastward expansion and the deployment of its infrastructure near Russian borders."
Updated once in 2011, the new document this time covered four areas of naval development including naval operations, maritime transport, maritime science, as well as the exploration and production of fuels in the ocean and coastal zone.
The doctrine also introduced military guidelines in six regions of the Atlantic, the Arctic, the Pacific, the Indian Ocean, the Caspian Sea as well as the Antarctica.
Rogozin explained that activities are increasing in the Antarctica and Russia is interested in the development of the region.
During his meeting with Russian President Vladimir Putin earlier in the day, Rogozin presented the amended 2001-2020 Maritime Doctrine as a backbone to Russian strategic planning.
Rogozin cited the changing international landscape and the need to boost Russia as a naval power as two reasons behind the amendment.
Besides the development of Russian navy, the document also focused on the maritime foreign relations of the country.
The doctrine mentioned in particular the development of friendly relations with China in the Pacific and India in the Indian Ocean as key parts of Russia's national marine policy.
Meanwhile, the expansion of the NATO was criticized as " unacceptable" for Russia and was blamed for the current military situation in the region and the cooling relationship between Russia and the bloc.
Putin on Sunday ratified the amendments to the doctrine, urging to support the domestic shipbuilding industry and increase the production of Russian-made military and civilian ships.
As Russia celebrated the annual Navy Day on Sunday, Putin praised the navy for guaranteeing Russia's defense capabilities and national interests.