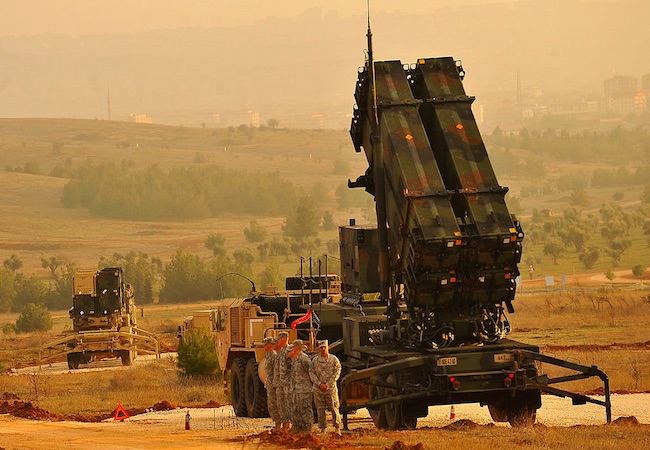 The U.S. has decided to withdraw its border protection mission in Turkey which was deployed against possible threats from Syria, a joint statement by Washington and Ankara said on Sunday.
"The U.S. has informed the Turkish government that the U.S. deployment of Patriot air and missile defense units in Turkey which expires in October will not be renewed beyond the end of the current rotation," the statement said.
The batteries will be redeployed to the U.S. for "critical modernization upgrades that will ensure the U.S. missile defense force remains capable of countering evolving global threats and protecting Allies and partners, including Turkey," said the statement, adding that this decision follows a U.S. review of global missile defense posture.
The U.S. and NATO are committed to supporting Turkey's security and regional stability, and if needed, the U.S. is prepared to return Patriot assets and personnel to Turkey within one week, noted the statement.
The U.S. Navy multi-role Aegis ships in the eastern Mediterranean will continue their duty offering a range of capabilities to support the defense of Turkey and NATO missions, including support for NATO air and missile defense, it added.
The U.S., along with Netherlands and Germany, each deployed two Patriot batteries in Turkey as part of a broader NATO mission in 2013, after Ankara requested Patriot batteries' deployment to areas along the Syrian border following mortar shells fired from the Syrian side killed several Turkish nationals in southern Akcakale district.
Germany will pull two Patriot missile batteries and 250 troops from southern Turkey by the start of 2016, German Defense Minister Ursula von der Leyen announced at the weekend.
Spain replaced the Netherlands in 2014 as the country announced it no longer had the resources to keep the Patriot batteries deployed in Adana province of southern Turkey.