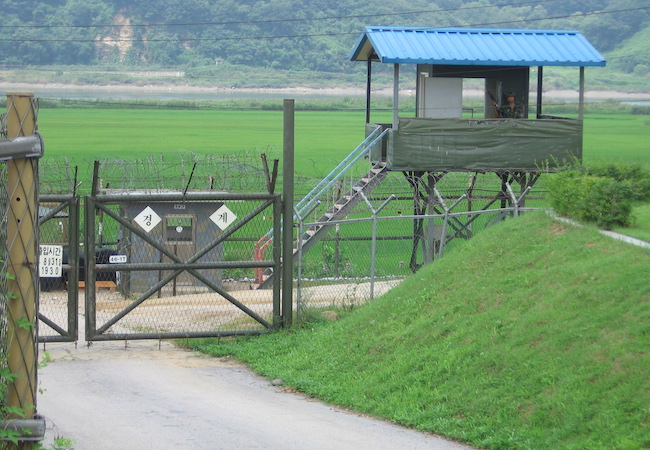 The Democratic People's Republic of Korea (DPRK) warned of a military action unless South Korea stops propaganda broadcasts in border areas within 48 hours, Seoul's defense ministry said Thursday.
The General Staff Department of the Korean People's Army of the DPRK delivered a message to the South Korean Defense Ministry through the west military hotline at about 5 p.m. (0800 GMT), according to the ministry.
The message urged South Korea's frontline army units to stop propaganda broadcasts within 48 hours from 5 p.m. and remove all available facilities for psychological warfare.
Unless the South Korean military follows the call, DPRK forces will launch military actions, the DPRK side warned.
The message was sent after the DPRK fired a shell toward South Korea near the border with the DPRK. The South Korean military fired back scores of shells toward the DPRK side.
The DPRK shell landed in a hill near South Korea's army units. No damages and casualties have been reported yet.
Tensions escalated over the inter-Korean border after two South Korean soldiers were maimed by the explosion of landmines, which South Korea claimed had been planted by DPRK forces. The DPRK denied the allegation.
In retaliation for the provocation, the South Korean military resumed the propaganda broadcasts for the first time in about 11 years with loudspeakers, which the DPRK called "a direct action of declaring war."
Over the weekend, the DPRK warned of indiscriminate strikes against the South Korean loudspeakers.