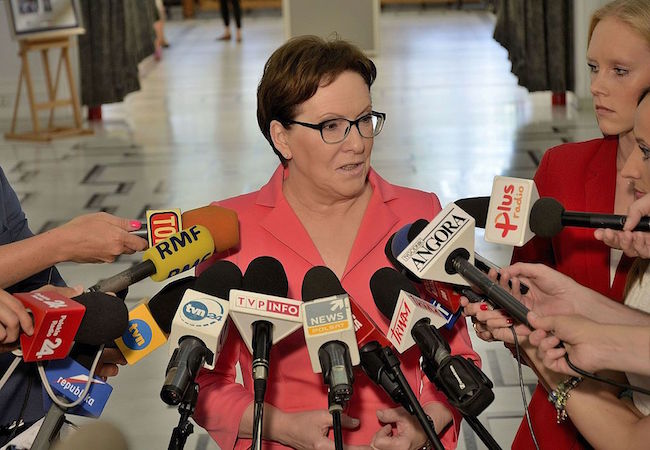 Poland is ready to start enhancing its border control in case of any threat, Polish Prime Minister Ewa Kopacz said on Monday.
Poland will not accept refugees quotas, Kopacz said during her telephone discussion with Jean-Claude Juncker, President of the European Commission on Monday.
One of the reasons the Polish state would not agree to the proposed refugee acceptance scheme was because refugees needed to be strictly divided from economic immigrants, Kopacz said, as quoted by the Polish Presss Agency.
Other arguments Kopacz gave were that Poland does not have a policy of accepting refugee quotas, and that Poland should not be subjected to pressure from the European Union (EU).
Moreover, Kopacz required that the control over the external EU borders be stricter.
"I declared we would participate in solving this problem," the prime minister said of her talk with Juncker, "however, I made some strict, but unequivocal conditions."