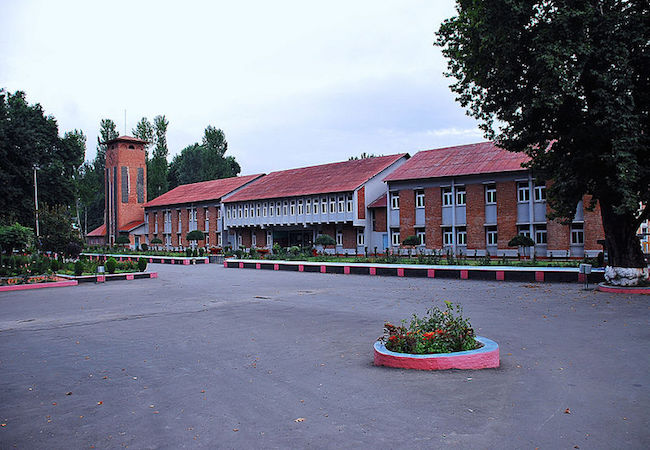 By G. M. Kashmiri
I have been hearing it since my childhood that " Mosum ka koye buroosa Nahin", ( it does not take weather a long time to change). But my interactions and observations narrate a different story.  In our context there are signs and symbols on the bases of which human beings even a layman can predict the approaching change of weather. However, it has become very hard and difficult to anticipate the behavior of humans especially of those who are in the helm of affairs. Where words and deeds not only have conflict but are poles apart from each other. Likely conflict (political unrest) has its part in it. Those who are in the helm of affairs use this, and use it very well. They say something and behave something. Likely they think that conflict has left no space in the hard drive (mind) of people where they can store the words and deeds of politicians. It may partially true but no wholly, especially when it is about the sector with which majority of the society is directly related.
I don't think it is the age where people can be befooled for longer. Narendera Modi Ji's (BJP's) shameful defeat in Uttar Pradesh Panchayat elections is just a fresh example. Modi Ji could no more mislead and befool the people of Uttar Pradesh with his slogan of "Vikas" (development). It did not take people too long to recognise the conflict in his words and deeds.
Our Honorable Education Minister, Naeem Akhter Sahab, has a great lesson to learn from the development. Unfortunately his words and deeds not only contradict but are poles apart from each other. For instance just a few days back on Oct, 30, 2015 the Minister said that in the education system of Jammu and Kashmir transfer mafia is very active and will be root out it from the system. Not only this he disclosed the policy and programme to "curb" the nervures transfer mafia. "The transfer of employees in J&K has become a lucrative industry, but the changes made in the education department have broken the backbone of transfer mafia. From the next academic year, education department will issue transfer orders only on two occasions; once during winter holidays in Kashmir, and in Jammu region during summer holidays, "he said.
The news was still flashing on mobile, TV and sophisticated gadgets the news of transfer of college principles started to flash. This gave birth to number of genuine questions. What is education mafia? Who are the members of the mafia? And who is their Don? The transfer order proved the Minster correct that education mafia has a strong hold over our education system. But people have turned curious to know the name of the don of the mafia. If sources are to be believed the recent and shocking transfer orders are mostly politically motivated. According to sources there are more than ten college principles who have not been posted and are attached with different offices but the surprising is that some blue eyed persons have been promoted and send to different colleges of the state.
It is surprising that principal Government Degree College who has joined the college in the late April of this year has been transferred immaturely within six months. Again if sources are to be believed the said principal resisted illegal appointment in the college and has disengaged more than thirty blue eyed non teaching members who had been illegally engaged by previous regime for the vote bank politics. It is interesting to notice that college from its inception has been served by three principles all have spend more than two years in the college except the present principal whose transfer orders have been already issued.
The development talks much more about the rot in the education system of the state. There is a lot which is taking place behind the veil and beyond comprehension of a common man. However, the contradiction in the words and deeds is crystal clear.
G. M. Kashmiri, is a social reformer and RTI activist. He hails from the Sumbal Sonawari.