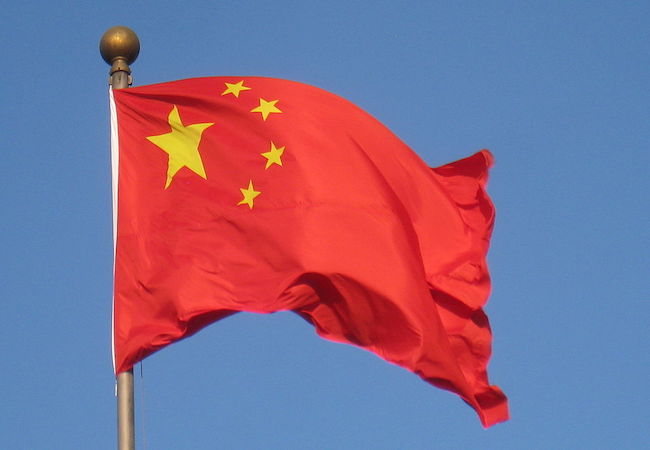 China's consumer inflation came in weaker than expected in October while prices at factory gates fell for a 44th straight month, fuelling calls for more monetary easing and fiscal stimulus to combat deflationary pressures.
The consumer price index (CPI), the main gauge of inflation, grew 1.3 percent year on year in October, the National Bureau of Statistics (NBS) said on Tuesday.
The reading, much lower than the market forecast of around 1.5 percent, slowed from the 1.6-percent gain in September and 2 percent in August. On a monthly basis, consumer prices edged down 0.3 percent.
Average CPI inflation in the first 10 months of 2015 came in at 1.4 percent year on year, which is much lower than the government target of around 3 percent.
NBS statistician Yu Qiumei attributed the slowdown to falling pork and vegetable prices due to ample supplies. Food prices, which account for nearly one-third of the weighting in China's CPI, declined 1 percent from a month earlier.
In evidence of prolonged weakness in aggregate demand, the country's producer price index (PPI), which measures wholesale inflation, plunged 5.9 percent year on year last month, the 44th straight month of decline.
The figure will stay in negative territory in the foreseeable future as upstream industries are still battling overcapacity and demand for industrial goods will slow due to structural change in the economy, Minsheng Securities said.
The PPI and the CPI are interrelated, as the PPI reflects prices in production, while the CPI reflects prices at the point of consumption. Price fluctuations usually first appear in the production link and are then passed on to consumers.
"The Tuesday data underscored significant deflationary pressures in China, which allows no delay for further easing policies," HSBC analyst Qu Hongbin said.
To combat the economic slowdown, the central bank has cut benchmark interest rates six times in the last 11 months and lowered banks' reserve requirement ratio five times in the last nine months.
Although China's nominal loan rates have dropped along with the cuts, real interest remains high considering the low inflation, Minsheng Securities said, stressing the need for further rate cuts to reduce firms' financing costs.
In addition, the U.S. Federal Reserve's likely move to raise interest rates next month increased pressure on China to reduce bank reserve requirement ratios to offset possible draining in their reserves, Minsheng Securities said.
Despite the chorus of calls for easing, China's central bank last week warned against injecting "too much liquidity" into the economy, which would mean China's policy focus will gradually shift from monetary to fiscal policies, Minsheng analysts believe.
Dragged down by the property downturn, industrial overcapacity, sluggish demand and struggling exports, China's economy expanded 6.9 percent year on year in the third quarter of 2015, the lowest reading since the second quarter of 2009, but in line with the government target of around 7 percent.
China's 13th five-year plan has set a target of maintaining medium-high growth for the 2016-2020 period.
Although no official numerical targets have been offered, President Xi Jinping said recently that annual growth of 6.5 percent would be required for China to achieve its target to "complete the building of a moderately prosperous society" by 2020.