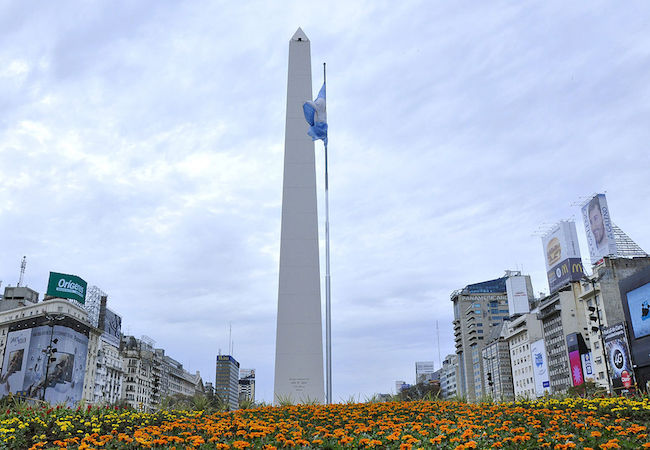 By Carmella Saia
The United States needs a better response in Latin America to China's Belt and Road Initiative (BRI).  The answer is straightforward and simple: Hire local workers. Specifically, the U.S.-led Build Back Better World (B3W) Initiative should pledge to hire local workers for infrastructure projects. This action will make B3W projects more attractive to Latin American countries.  It will also improve local quality of life, U.S. and regional security, and perceptions of the United States.
Latin America is one of the U.S.'s fastest-growing trade partners, a major foreign supplier of oil, and an important partner for countering illegal drugs and migration. However, China's energy and infrastructure deals are strengthening its presence across the region and threatening U.S. interests.
The B3W initiative, led by the U.S. and the G7, provides a values-based alternative to the BRI. It plans to raise $600 billion (a third coming from the U.S.) in private and public investments for infrastructure projects over the next five years. In comparison, the BRI is the world's largest infrastructure program, totaling approximately $1 trillion since its launch in 2013. The BRI, however, has several shortcomings. Its exclusion of local workforces presents an important opportunity that the B3W should address.
To outcompete China, the B3W initiative should specify that it will pursue projects in which locals make up the majority of the workforce. Employing local workers offers three main benefits to Latin America and the United States.
First, it would increase local income and skills transfer. Latin American countries will pursue B3W infrastructure deals for their long-term economic and societal benefit. New job opportunities will improve quality of life and reduce the pressure to migrate in search of better living conditions. They will also diversify the workforce and provide countries with a competitive edge in various industries. Local employment offers an attractive alternative to the BRI, which uses predominantly Chinese workers and reduces domestic economic potential.
Second, it would lower labor costs. Hiring local workers will cost less than an imported American workforce accustomed to U.S. wages. B3W projects will pay local workers fairly and re-invest the savings from lower labor costs into the domestic and regional economies. B3W will outcompete BRI projects which do not hire local workers.
Third, it would improve perceptions of the United States. Sustainable and inclusive development projects will improve the U.S. image. An emphasis on self-determination will repair diplomatic relationships strained by the previous administration and decades of inattention to the region. Latin American countries will choose a growing local workforce instead of a BRI which entraps them in large debts and subjects them to Chinese political pressure.
Despite these benefits, some may still wonder how this policy helps the U.S. domestically. First, investing in Latin America will improve diplomatic relations. It will revitalize economic ties and enhance trade and security partnerships, creating additional domestic employment for American workers. Second, it will help U.S. and regional security by stabilizing Latin American societies. This will alleviate the migration crisis and secure U.S. borders, as well as relieve federal agencies processing migrants at the southern border.
If the U.S. wants to outcompete China in its own backyard, it needs to take action where China fails. Pledging to hire local workers offers new opportunities to Latin American countries. It includes and uplifts communities. It improves lives. When Latin America thrives, the United States thrives.
Carmella Saia is a graduate student at the Elliott School of International Affairs studying Security Policy Studies with a dual concentration in U.S. National Security and Science & Technology. Carmella is the President of the Security Policy Studies Student Board, promoting professional and academic excellence within the student body and prioritizing student advocacy. Carmella is also a member of the Leadership, Ethics, and Practice (LEAP) Initiative at the George Washington University where she focuses on the topics of Security and Defense. Additionally, Carmella graduated Summa Cum Laude from the George Washington University in May 2022 with a double major in Political Science and Conflict Resolution.