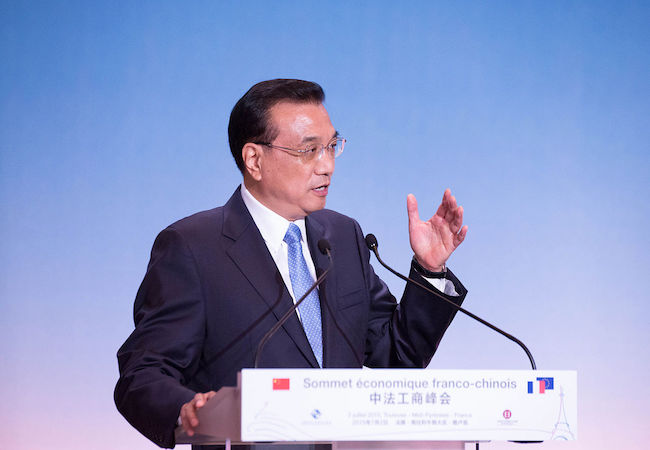 Chinese Premier Li Keqiang said Tuesday that China should make a well-targeted and operable five-year plan to ensure the realization of a moderately prosperous society by 2020.
If China can succeed in the last phase of realizing a moderately prosperous society, it will be able to escape the middle-income trap, Li said at a meeting on compiling the 13th five-year plan for 2016-2020.
The middle income trap occurs when a country's growth plateaus and eventually stagnates after reaching middle income levels.
China has set economic, political, cultural and environmental goals for building a moderately well-off society by 2020, including the goal of doubling the GDP and per capita income of 2010.
The country should make a targeted and operable 13th five-year plan that reflects its strategies to raise confidence in the country's development and fulfill those goals, Li said.
The government should prioritize major projects concerning information technology, high-end equipment and other new strategic industries to raise China's overall strength.
China will also roll out projects to make Internet faster and push forward transportation infrastructure construction, urbanization, modern agriculture, energy development and environment protection, Li said.
The country should make good use of Internet technologies to extensively solicit public opinions in order to make sure that the plan responds to people's hopes and brings them tangible benefits, the premier said.
Last month, a proposal on formulating the 13th five-year plan was adopted at the Fifth Session of the 18th Communist Party of China (CPC) Central Committee.