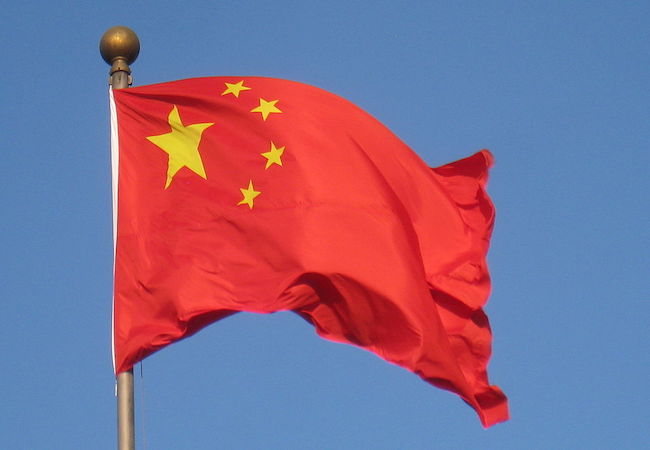 China hopes all countries in and outside the South China Sea will make concerted efforts to avoid militarizing the region, a Chinese Foreign Ministry spokesman said Monday.
In response to a question on the issue of militarization on the South China Sea, spokesman Hong Lei said it is "groundless to link China's construction on its own islands and reefs in the South China Sea to militarization."
"China does not seek to 'militarize' the South China Sea," Hong said at a daily press briefing.
Stressing that China firmly pursues a defense policy that is defensive in nature, Hong said China opposes any country launching military operations that undermine regional safety, stability and mutual trust.
All related countries should make joint efforts to maintain safety and stability in this region, he added.
The keynote of the chairman's statement of the just-concluded East Asia leaders' meetings was "positive in general", Hong said
The statement shows the political will that all countries present are committed to enhancing regional cooperation and addressing challenges together, he said.
The statement reaffirms the desire to work together to maintain the South China Sea's peace, security and stability, fully and effectively implement the Declaration on the Conduct of Parties in the South China Sea (DOC) and push forward negotiations on a code of conduct (COC) in the South China Sea initiated in 2013, Hong said.
"These are all consensus reached by parties participating in the meetings," he said.
China maintains that the South China Sea disputes should be addressed with a dual-track approach, said Hong.
Specifically, disputes should be resolved by directly concerned parties through consultation and negotiation, while China and ASEAN members work together to uphold regional peace and stability.
All parties concerned should follow the DOC spirit and let directly concerned countries resolve territorial and jurisdiction disputes through negotiation in a peaceful way, he said.
"China is willing to work with all sides to make relentless efforts for the peace and stability of the South China Sea, so as to promote the common development and prosperity of the region," said Hong.