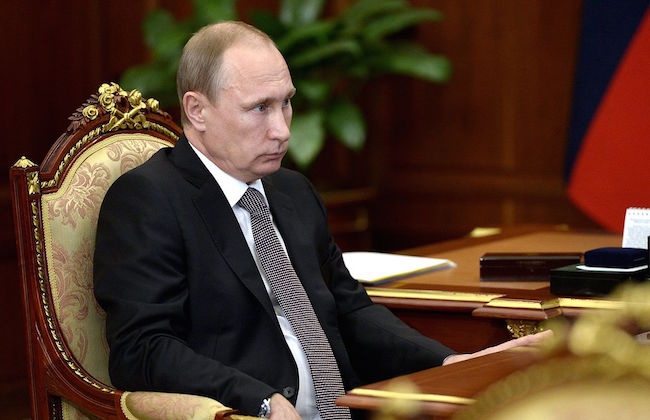 BNS/TBT-STAFF/VILNIUS
Russian President, Vladimir Putin, has called for "mutually respectful" dialogue between Moscow and Tallinn.
Putin believes it would facilitate the border treaties' agreement between the two countries.
The Russian President's words came on November 26, while accepting credentials from foreign ambassadors in the Kremlin.
"We are predisposed toward a mutually respectful dialogue with Estonia in the spirit of neighborliness," said Putin. "Better confidence could facilitate the border treaties' entry into effect."
Moscow's position regarding the rights and interests of Russians living in Estonia is also well-known, he said.
"We proceed from the assumption that they will be strictly observed," Putin added.
Estonian President, Toomas Hendrik Ilves, has yet to respond.
November 26 also saw the new ambassador of Estonia to Russia, Arti Hilpus, present his credentials to Putin.