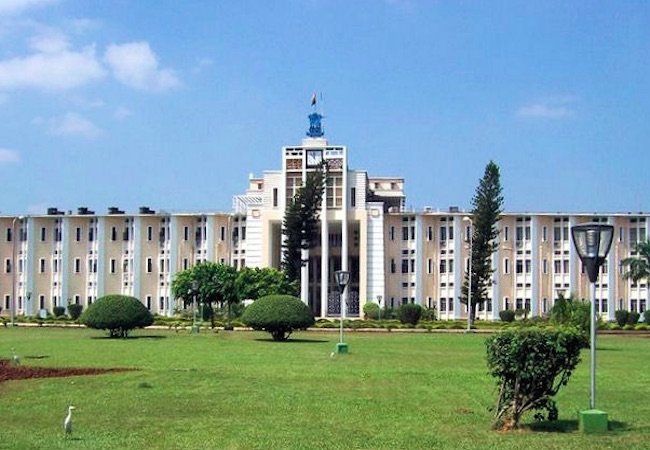 By Mrinal Kanta Das
Communist Party of India-Maoist (CPI-Maoist) cadres killed a Sarpanch (village level local self- government institution head) Jayaram Khara at Badapadar in Malkangiri District on December 25, 2015. 10 Maoists barged into the house of the Sarpanch, killed him and escaped. It is suspected that he was killed as a suspected 'Police informer'.
On the same day, elsewhere in the District, the Maoists killed another civilian, Sahadev Badnayak, brother of a former Sarpanch at Raba village. According to sources, a group of around 30 Maoists had abducted Sahadev earlier in the day.
Though these incidents give an impression of insecurity among the civilian population, partial data compiled by the South Asia Terrorism Portal (SATP), suggests a contrary narrative. As against 31 civilian fatalities in Left Wing Extremist (LWE) violence through 2014, 2015 recorded 18 such fatalities, a decline of 58 per cent. This was, in fact, the lowest civilian fatality figure recorded in the state since 2007, when it stood at 13. Indeed, the security situation in Odisha has improved dramatically.
In an attempt to strengthen the security grid, Security Forces (SFs) launched increasingly successful offensive operations through 2015. 11 Maoists were killed in the year, as against nine in 2014. In the most recent of such incidents, SFs killed a CPI-Maoist cadre in the Chandiposh Forest area near Rourkela in the Sundargarh District on November 12, 2015. Further, 29 Maoists were arrested in 2015 in addition to 49 in 2014, and 84 in 2013.
There was a transient spike in SF fatalities, with four SF fatalities in two separate incidents in 2015, as against one in 2014. On August 26, 2015, three Border Security Force (BSF) personnel and a civilian were killed in a CPI-Maoist ambush in Malkangiri District. According to the Inspector-in-Charge of the Chitrakonda Police Station, P. Durua, the BSF team was returning by boat after area domination and patrolling exercises in the cut-off area of the Balimela Reservoir. While they were alighting from the boat, a landmine planted by the Maoists went off. It was followed by firing by the Maoists who were hiding nearby.
In total, 33 persons, including 18 civilians, four SF personnel and 11 Maoists, were killed in Odisha through 2015; in comparison to 41 persons, including 31 civilians, one trooper and nine Maoists through 2014, registering a decline of 24 per cent.
There were 14 exchanges of fire between SFs and CPI-Maoist through 2015 in six Districts of the State, in comparison to 25 such incidents in 13 Districts in 2014. Odisha has a total of 30 Districts. In 2015 the Districts that reported exchange of fire incidents included Malkangiri (4), Kalahandi (4), Kandhamal (3), Deogarh (1), Koraput (1), and Angul (1). In 2014 encounters were reported from Koraput (4), Malkangiri (3), Ganjam (3), of which two were with the breakaway Odisha Maobadi Party (OMP), Sundargarh (3), all of which were with the People's Liberation Front of India (PLFI), Sambalpur (2), Kandhamal (2), Balangir (2), Nabarangpur, Nuapada, Boudh, Angul, Deogarh, and Kalahandi, 1 each.
The biggest positive development of 2015 was the diminishing influence of Maoists in Koraput District. Koraput recorded a single fatality (one trooper) in 2015, as against 14 (10 civilians and four SF personnel) in 2014.
The Maoists were also involved in five explosions in the State: Rayagada (1), Balangir (1), Koraput (1) and Malkangiri (2) Districts; as against six explosions (five in Malkangiri and one in Nuapada) in 2014.
The Maoists in Odisha have been considerably weakened in 2015, as in other theaters of Maoist operation, including Maharashtra, Chhattisgarh, and Jharkhand. In October 2015, the Maoists recognised that their Odisha unit had suffered huge losses after Sabyasachi Panda parted ways and created his own outfit in the State. Panda was expelled from the party on August 10, 2012, for 'ideological reasons'. Later, he formed his own party called the Odisha Maobadi Party (OMP). Afterwards he became the 'general secretary' of the Communist Party of India-Marxist-Leninist-Maoist (CPI-MLM). He was arrested on July 17, 2014, in the Ganjam District of Odisha and is now lodged in Berhampur Jail. The Maoists also concede that the surrender of Nachika Linga, the head of the Chasi Mulia Adivasi Sangha (CMAS), a Maoist front organization that had been particularly active in mass movements in 2006-09, impacted particularly adversely on the prospects of the organisation in the State. Linga surrendered on October 28, 2014.
Further, another 135 Maoist cadres surrendered in 2015. 1,787 Maoists (overwhelmingly from CMAS) had surrendered in 2013, followed by 94 such surrenders in 2014.
Nevertheless, residual Maoist capacities and capabilities continue to present a significant challenge in the State. There were three major incidents (each resulting in three or more fatalities) reported in 2015, as against just one in 2014. The Maoists also engineered at least seven arson-related incidents in 2015, in comparison to six in 2014. Further, 10 bandh (total shut down) calls were given by the Maoists in 2015, as against two in 2014, though most of these were unsuccessful. However, there were reports of some 'successful' bandhs in the Maoist stronghold of Malkangiri. Thus, during a bandh call given by the Maoists across the Dandakaranya region on November 25, 2015, normal life was paralyzed in the Mathili Block of Malkangiri District.
Fatalities was reported from seven of Odisha's 30 Districts: Angul, Bolangir, Kalahandi, Kandhamal, Koraput, Malkangiri and Sundergarh – in 2015 in comparison to five Districts – Koraput, Malkangiri, Nuapada, Rayagada and Sundergarh – in 2014. Malkangiri which accounted for 25 of the 33 fatalities (16 civilians, three SFs personnel and six Maoists) recorded in the State in 2015, a staggering 72 per cent of the total, and emerged as one of the most violent LWE-affected Districts in the country, along with Sukma, Bijapur and Dantewada in Chhattisgarh); Gadchiroli in Maharashtra; and Palamu in Jharkhand. These six Districts together contributed 59 per cent of the total fatalities violence in 2015. Fear of the Maoists is endemic across the villages of Malkangiri District. On November 3, 2015, at least 40 families of Kanaguda village under the Kalimela Police Station in Malkangiri District left their homes due to threats and harassment by CPI-Maoist cadres. However, they returned home within three weeks, on November 22.
On August 25, 2015, Odisha Chief Minister Naveen Patnaik expressed concern over Maoist activities, observing, "The position continues to remain challenging in the Districts of Malkangiri, Koraput and Nuapada."
Further, on February 2, 2015, dispelling the idea that the Maoists are no longer a challenge, theOdisha Government urged Union Home Minister Rajnath Singh to provide two additional battalions of Central Reserve Police Force (CRPF) to contain the ultras in Nuapada and Malkangiri Districts.
Despite suffering major losses, the Maoists remain a challenge, particularly in Malkangiri. However, some developments through 2015 have the potential to further undermine the Maoist hold in the District. On April 15, 2015, for instance, the Malkangiri Adivasi Sangha, a tribal organization, raised a voice of protest against the Maoists for abducting eight villagers in the Kartanpalli area of Malkangiri. After a meeting in Malkangiri, the tribal body declared it would resort to retaliation against the Maoists if the eight villagers were not freed immediately and unconditionally. The Maoists released all of them the very next day. Moreover, in September 2015, an estimated 822 Maoists, mostly supporters, militia members and village committee members, surrendered in Malkangiri District, suggesting that the Maoist support base is being rapidly eroded.
The present reverses could well be a turning point in the Maoist movement that has rampaged across Odisha and the so-called 'Red Corridor' for years now. This is a time for vigorous efforts for consolidation of the advantage on the part of the state, giving the rebels no opportunity to regroup and revive their movement.
Mrinal Kanta Das is a Research Assistant at Institute for Conflict Management