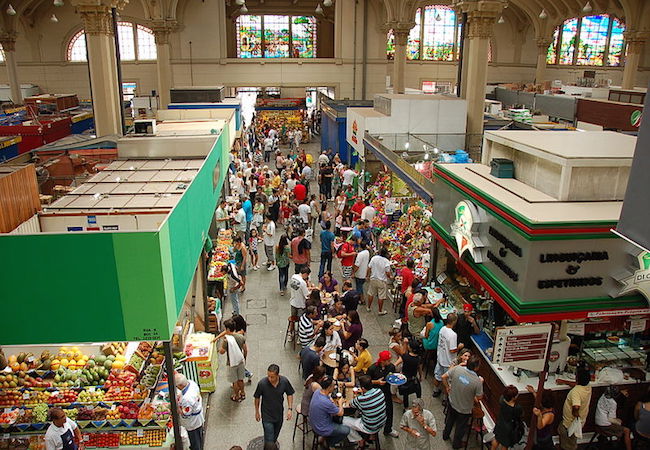 Brazil's inflation rate rose to a 12-year high, officials said on Friday, as Latin America's largest economy continues to struggle through a protracted recession. Driven by rising food prices, the annual inflation rate hit 10.71%, the highest since November 2003 and well beyond the central bank's target ceiling of 6.5%, said national statistics institute IBGE.
Meanwhile the January inflation rate was 1.27%, the highest recorded for the month of January since 2003 and accelerating from 0.96% in December.
Food prices jumped 2.28% in January from 1.50% in December as a strong El Niño weather pattern caused floods and disrupted production of fresh vegetables like tomatoes and onions.
It was the steepest monthly increase in food prices since December 2002.
Transportation prices also rose sharply, by 1.77%, from 1.36% in December, lifted by a increase in urban bus fares and gasoline taxes, triggering violent street protests last month, especially in Sao Paulo.
A separate inflation measure including wholesale prices also topped all market expectations earlier on Friday. The IGP-DI index calculated by the Getulio Vargas Foundation rose 1.53% in January, driven by high industrial prices as Brazilian currency, the real, trades near a record low.
The combination of spiraling prices and a contracting economy has put Brazilian policymakers in a very difficult situation.
Last month the central bank decided to leave the key interest rate untouched at 14.25%, fearing that raising it to combat inflation would only deepen the recession.
Brazil's economy shrank by more than 3% last year, and the International Monetary Fund is now predicting a 3.5% contraction this year — a far cry from the strong growth the country posted in the 2000s.
Brazil has been hit hard by a corruption scandal at state oil giant Petrobras and an ensuing political crisis, which has caused much uncertainty and volatility in markets.