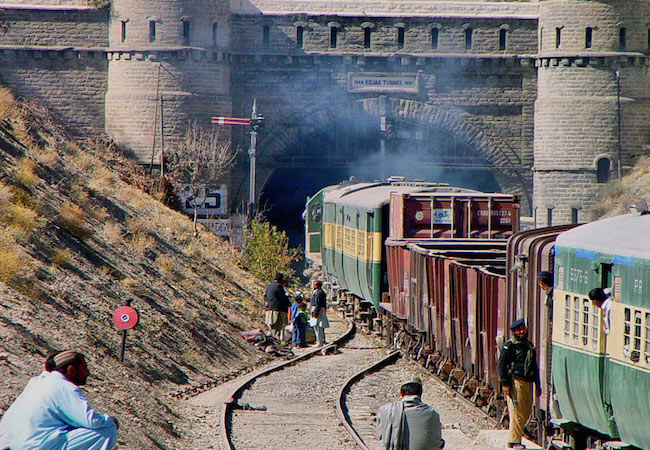 By Shahzadi Tooba Hussain Syed
An Indian naval officer working as a spy for Indian Research and Analysis Wing (RAW) in Pakistan's south western Baluchistan province has been captured and exposed. Military spokesman Lt Gen Asim Bajwa while releasing a six-minute video of confessional statement given by the spy said that "This is no less than the state-sponsored terrorism". It was said by the Pak Army that the capture of an Indian spy in Balochistan is a proof of India's interference in Pakistan. A proof and authenticity of Pakistan's permanent representative at the United Nations (UN), Maleeha Lodhi's handed over evidences of Indian interference in Balochistan and other parts to UN Secretary General Ban Ki-moon, last year.
The spy identified as Kulbhushan Yadav was working under the cover name of Hussain Mubarik Patel. Yadav narrates his story that he was a resident of Mumbai, where he was commissioned in January 1991 and belonged to Indian Navy's engineering cadre, held the rank of commander and his service number was 41558Z. Indian government flatly denying of having any link with its RAW-guided naval officer, admitted that Kulbhushan Yadav is a former official of Navy. New Delhi has formally sought Counselor access to the man detained in Pakistan. The question is why he couldn't poison himself? Most probably he was not a well-trained agent. May be a serving military officer's training is bit different then a proper trained spy.
He detailed how he entered the intelligence world and joined RAW in 2013 after which he was assigned the task of promoting unrest in Balochistan and Karachi. He had previously visited Karachi undetected in 2003 and 2004 from Chabahar (Iran), where he had established his jewellery business to conceal his activities.
Gen Bajwa said the primary task given to Yadav was to revive the dying Balochistan insurgency and sabotage China-Pakistan Economic Corridor. India has made no secret of its strong opposition to the CPEC project, and it is believed to be making covert efforts to sabotage it. Indian Foreign Minister Sushma Swaraj has said last year that Indian Prime Minister Narendra Modi "very strongly" raised the issue regarding China-Pakistan Economic Corridor (CPEC) during his visit to Beijing, and called the project "unacceptable". Swaraj said Modi was "concerned" about the $46 billion project, adding that the Indian government had summoned a Chinese envoy to raise the issue over the corridor that is to run through Pakistani Kashmir.
Another factor of sabotaging this project is Indian involvement in Chabahar Port in Iran. As the strategically important port, could give India a sea-land access to Afghanistan and Central Asia, bypassing Pakistan. New Delhi already pledged to build a container terminal and a multi-purpose cargo terminal on two berths at the Chabahar Port in south-eastern coast of Iran. Pakistan's decision to transfer the management of the port to the Overseas Port Holding Company of China for 40 years sent jitters to India, which responded by moving fast on the Chabahar Port Project.
Yadav, as he said, was planning to attack the Gwadar Hotel where Chinese were staying and where there was presence of a sectarian organization. It is not a new thing because RAW has been involved since 2006 when three Chinese engineers lost their lives in an attack claimed by the separatist BLA in Hub, a town west of Karachi. Yadav admit its link with this organization.  These Indian backed Separatists routinely attack power and energy transmission lines.  Moreover they had planned to bring in 30-40 trained RAW operatives to coordinate and help in reviving the Baloch insurgency.
Another aspect of the issue is that Yadav passport number is L9630722 that bears Iranian visa with April 16, 1970 mentioned as the date of birth. The Indian spy joined RAW in 2013 while served the Indian naval intelligence in the past. He was earlier appointed at Iran's port Chabahar. Lt Gen Asim Bajwa in this regard said that he could not say with certainty, or even knew, if the Iranian government or its intelligence was aware of RAW carrying out its intelligence operation from its soil but the information had also been passed to the Iranian intelligence agency.
Pakistan and Iran share a long land border in Pakistan's Baluchistan province. On the Iranian side is the vulnerable Iranian area Seistan Baluchistan that has seen much dissident activity. So the Iranian visa to the spy and his entry from Iran raised eyebrows in Pakistan. There is also the report of India putting in $170 million for the development of Iran's Chahbahar port just 70kms away from Pakistan's Gwadar port and airport being developed by China. The Indian oil minister scheduled to visit Iran soon may sign a massive deal for the Farhad gas field and gas exports to India. In the past Iran supported the Northern Alliance in Afghanistan and there were reports of Iranian funding in Pakistan to garner support for the Northern Alliance. That was a long time ago and the situation has changed. For Pakistan relations with Iran and Saudi Arabia are not a zero sum game, it is a compulsion to have good relations with both. Neither Iran nor Pakistan would want problems in their respective border provinces and both countries understand the need for intelligence and security cooperation to prevent exploitation by outside elements. The capture of the Indian spy is a wakeup call for both to beware of those who generate trouble by misusing access.
Anyhow with all the facts and narrations above mentioned, stuck and don't know how to react Yadav statement that he was "voluntarily giving the statement and cooperating with his investigators".