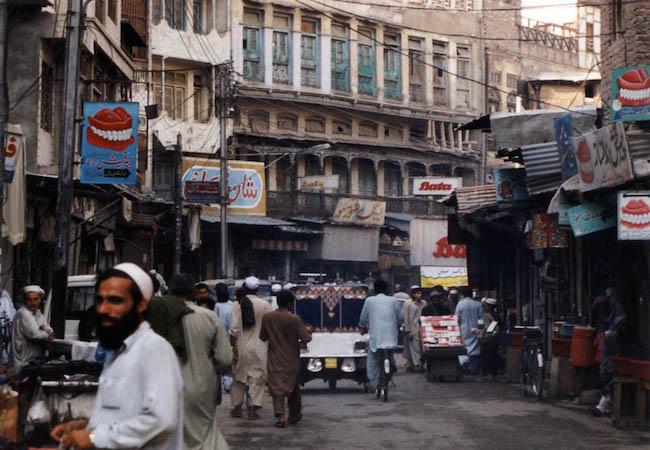 By Syed Sadaqat Ali Shah
The mindless militants after assaulting Army Public School Peshawar, Bacha Khan University Charsadda and assault on bus in Peshawar carrying government employees have shaken the entire nation once again with catastrophic explosion in Gulshan-e- Iqbal Park Lahore leaving over 72 dead and more than 200 wounded, mostly innocent children. Jamat ul Ahrar a splinter of out-lawed TTP claimed responsibility for carrying out attack and threatening to carry out more of this sort in future. The prime target was Christians who were honoring Easter, the majority of dead however were Muslims. Nationwide empathies, sympathies and condolences spilled for bereaved families.
The assaults on minors in Pakistan are not recent; they have been attacked many times before by religious extremists and 'unknown' gunmen to accomplish their own nefarious goals. Religious fanatics wish to impose their own version of Islam in the country at the cost of persecuting minors in society thus giving an impression of insecure minority in the country of 180 million inhabitants. Unknown gunmen have their own interests and goals- destabilizing the country. They execute their criminal activities in the country, with the aim to intimidate minors, through either mercenaries or local insurgents and rebellions. In the latter case the execution of heinous crimes are not possible without local assistance and facilitators.
The issue of rights of minority has been highly debated at national and international level and from the point of view of constitution and religion. Religions enjoin and urge followers to let the minors follow their own faiths and beliefs freely and in lieu of persecuting them provide safety to them and their worship places.
Similarly Islam too advocates absolute equality to relatives (Muslims) and strangers (Non-Muslims) in this world. The Holy Quran (2:256) expressly and emphatically states there should be no compulsion and coercion in religion which means strangers has full assurance regarding their safety and liberty of conscience. If Islam has commanded and urged the safety of minors living within territory with Muslims in majority who are we to restrain and torment them. Islam therefore advocates a society where every individual enjoys equal rights regardless of their beliefs and faiths and where religion does not become source of discrimination.
The minors in an Islamic state enjoy rights of doing business and join any profession without any restrictions imposed on them. Nevertheless Muslims and Non-Muslims in an Islamic state are prohibited from any business and activities that are injurious to the health of society. Are minors in Pakistan enjoying same rights as prescribed by Islam? They are instead persecuted, tormented and ill-treated. The minors residing in Pakistan are citizens of Pakistan and that's all!
No Hindu or Christian has been president or prime minister of Pakistan since inception of the state in 1947. India on the other hand had a Muslim president or a Muslim foreign secretary while in Pakistan the situation is quite different. Does Islamic state means country only for Muslims? No Absolutely not. Islamic state advocate equal and egalitarian society and society where every citizen enjoy equal right irrespective of religion, color, race and creed. A society where every citizen is treated equally and according to their own religious laws and that is the beauty of an Islamic state.
The situation in Pakistan unfortunately due to General Zia's policies is something else. The religious schools' presence during his tenure had high significance for him due to Afghan Jihad. The schools after his tenancy spread nationwide receiving tremendous political support. Although the constitution of 1973 acknowledges rights of minorities the policies of General Zia's regime brought home religious intolerance and mass persecution of minorities that took lives of hundreds of minors, besides suffering psychologically and feelings of insecurity that continued to recent attack on Christians in a public park in Lahore.
The Constitution of 1973 recognizes the rights of every citizen irrespective of religion, color, race or creed and that the constitution expressly advocates safety of other religions, beliefs and faiths in Pakistan. The article 22 of the constitution is relevant to educational institution and states explicitly educational institutions cannot force Non-Muslims to take part or instructions in any religious activities and it is for this reason Non-Muslims are not compelled to study Islamic studies which is compulsory for Muslims. Government therefore is bound to preserve rights of minority residing in the country and protect sacred articles of the constitution. It is not responsibility of minority to safeguard their places of worship and their lives it is duty of the state to protect rights of the minors and protect them from any untoward incident.
Article 26 and 27 of the constitution binds the state to provide minors access to public places and services without any bigotry and religious discrimination. Minors living for decades in Pakistan have no problem and complain with constitution but with religious extremists and semi-literate clerics with limited Islamic knowledge who have hijacked Islamic teaching for accomplishing their own unacceptable goals. Minors if commit any wrong or actions that fall under blasphemy should be trialed by state-run courts not by religious clerics and mobs. Government for ensuring equality and to maintain peace should disallow and ban religious schools that feed fanaticism and extremism.
The attacks on Christians, Hindus, Shias and any other minority living in Pakistan and assaults on their festivals are attacks on Pakistan. They are no one but citizens of Pakistan. To save rights of minority in the country it is time to educate masses about true and real teaching of Islam to prevent any persecution of minority. Simultaneously it is of equal significance to engage all schools of thoughts- journalists, lawyers, religious schools, civil rights activists and professors, to work out a comprehensive strategy to curb proliferating religious violence in the country. The goal of assuring security to minorities can only be accomplished if we engage minority in constructive dialogue aimed at alleviating their apprehensions and intimidations.
State is culpable for mass scale persecution of minorities in the country and it is state's responsibility to assure them safety instead of merely announcing three day mourning with the oppressed ones. The long term solution to preserve rights of minority is to change mindset of the masses through sustained engagement and teaching them real teachings of Islam so that no religious extremists and semi-literate clerics could not exploit religious teaching for their own ulterior motives.