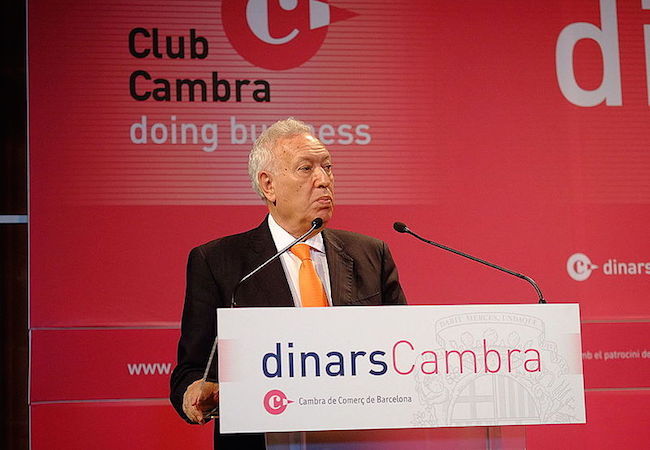 Argentina and Spain have decided to re-launch bilateral mechanisms that have been "asleep" for too long, promoting political and trade relations, said Argentine foreign minister Susana Malcorra who on Monday met with her visiting Spanish peer, Jose Manuel García/Margallo.
"We addressed all the issues of the agenda and the regional situation and decided to re-launch existing bilateral mechanisms, which have been asleep for too long", said Ms Malcorra adding that the Political Forum, which has not been active since 2011, will again meet in the second half of this year, and "we will again promote private business mechanisms to work on a specific agenda".
The minister recalled that Spain was the second direct investor in Argentina but lately this has fallen considerably, thus "we are working on an investments agenda, and we expect Spain to play an active role as investor in our national infrastructure program".
On the cultural field, Argentina requested Spain's support to become the official host of the Spanish language congress in 2018.
Another issue was Madrid's standing support for Argentina's Falklands/Malvinas claim and the recent diplomatic achievement of Argentina with the extension of its continental shelf. García-Margallo underlined that Spain has a similar situation with Gibraltar which it is addressing with dialogue, patience and international law.
García-Margallo congratulated Argentina for having returned to the world stage and thanked her peer for the medal awarded for his contribution to the development of Argentine-Spain relations. He underlined the significance of the decision to renew the strategic association between the two countries.
"On 25, 26 April we will be holding a mixed economic forum, private sector and governments, plus a round of meetings of corporations and the governments", said the Spanish official.
As part of his agenda García-Margallo opened a business forum in Buenos Aires organized by the Spanish-Argentine Chamber of Commerce. Malcorra also addressed the meeting emphasizing Argentina's commitment to open to the world and reestablish normal relations with all countries, to promote trade, investments and the global commitments of peace and international law.
The visiting minister said Spain was looking forward to this month's meeting in Brussels of Mercosur and EU delegates to begin formalizing the long delayed cooperation and trade agreement between the two blocks.