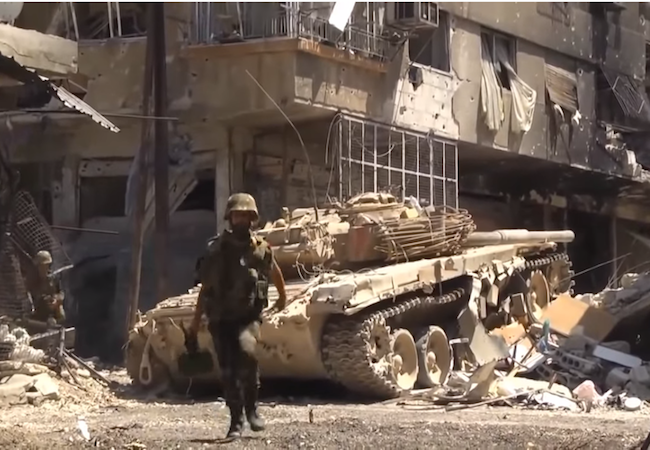 The UN Special Envoy for Syria Staffan de Mistura said Wednesday that the second round of proximity talks aiming to broker a political end to the Syrian crisis had started.
"The first meeting was with the delegation of the High Negotiations Committee (HNC), I briefed them about the visits and I indicated that we are going to pursue the agenda that we will also pursue with the government: political transition, governance and constitution," he indicated upon his return from Moscow, Amman, Damascus and Teheran.
To date UN-mediated talks have made little progress to end the five-year war which has killed over a quarter million people and displaced millions of others.
The first of three scheduled rounds of negotiations which ended last month yielded 12 points of commonalities between warring factions, but failed to touch upon the issue of political transition.
Headed by Asaad al-Zoubi, the Saudi-backed HNC indicated prior to the envoy that it had come to discuss the issues outlined by UN Security Council Resolution 2254, adding that Syrian President Bashar al-Assad's removal from power is essential.
"We are here for negotiations in order to reach a political transition towards the establishment of transitional governing body because that is the only solution to end the bloodshed and suffering of the Syrian people," he said.
"Syria can only heal through the departure of al-Assad and emblematic figures of the regime," added al-Zoubi, who deemed the parliamentary elections which took place in regime controlled areas today as farcical.
Concerns over the cessation of hostilities which has been in place since Feb. 27 were also raised, as was the deteriorating humanitarian situation in the country.
The government delegation, to be led by Bashar al-Jafaari and representing the interests of incumbent president al-Assad, is to arrive on Friday.