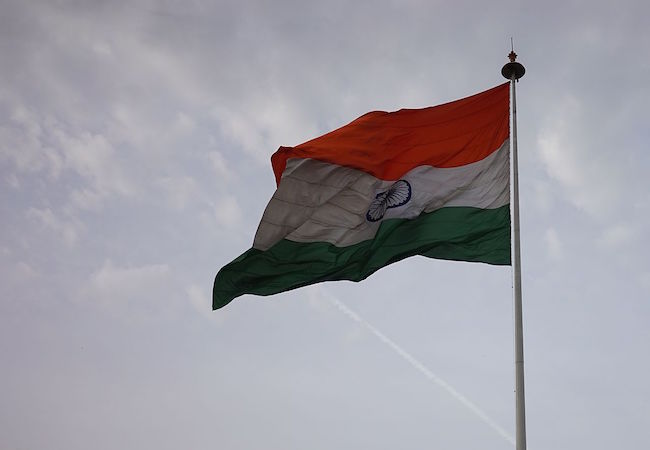 By Dr. Abdul Ruff
Indo-Lankan relations continue to be strained over the Tamil Issue as Colombo punishes those Indians from Tamil Nadu fishing there at Katchatheevu – an islet lying between India and Sri Lanka on Indian Ocean and hence both claim ownership.
One doubts if Indian government plays mischief with Tamils just like it does with Kashmiris. Sri Lankan government has made a habit of attacking Tamil fishermen who for years have been fishing at Katchatheevu area that lies between India and Sri Lanka.  Indian government, elected by people of India, just enjoys the ill-treatment of Indian Tamils by Lankan government.
Tamils wonder if Indian state is playing mischief or too weak to intervene to end the atrocities on Indian fishermen or irresponsible but its continued insensitiveness irritates the people of India beyond Tamil Nadu.
Let us revisit the issue which has been causing problems for Indian fishermen community and try to find an amicable and credible solution.
 Cruel mindset
Obviously, New Delhi is keen to showcase a "united" South Asia under Indian command treats Sri Lanka as its subject like any of Indian regional states. The Lankan media, both state and private do not criticize Indian government as Lanka's major policy  in exchange for the 'packages" it gets from India only shows Colombo is scared of India and its military prowess. That is quite understandable as a small and weak nation, charged with war crimes, it cannot antagonize either USA or India. .
That Indian government allows ill-treatment of Indian fishermen as its major policy makes Colombo embolden to keep attacking the Tamil fishermen, arresting them, putting them in jails and confiscating their boats in already in 100s.
Not even a word from Indian government, known for attacking Pakistan and Kashmir for their refusal to accept India as their real boss, against Lankan state atrocities against Tamils from  India and   its own Tamils living in  the island nation as second class citizens – the insulted and injured……
Defeat of LTTE by the Lankan military is treated by Lankan government under Rajapaksa as defeat of India and Tamil Nadu on Katchatheevu issue. Colombo is damn sure India would not attack Lanka on the latter's ill-treatment of Tamils.
That New Delhi refuses to heed to the counseling of Tamil Nadu government to help the Tamils fishing in their traditional zones has been a boon for the navy of Lanka now overwhelmed by the  end of LTTE (which  it considers as Indian project),  to target Tamil fishermen on the sea. Indian government has been ambiguous deliberately in the standoff between Lankan government and Indian Tamils as if the matter is least important for New Delhi. Neither New Deli warns Lankan government nor does it ask Indian fishermen to stop fishing at Katchatheevu islet.
Lankan government seeks 'packages" from New Delhi and Washington, is also eager to showcase its authority on Indian Tamils. That is cruel and clear terror mindset not seeking or promoting peace between peoples and enjoying conflicts.
During the last three decades the rich fishing grounds, especially lucrative on the Sri Lankan side of the maritime boundary, have become a bone of contention among fishermen in Tamil Nadu, Sri Lankan Tamil fishermen and Sri Lankan Navy. Nearly 400 Indian fishermen have been killed in incidents of firing, several boats have been destroyed, many fishermen have been injured and catch worth crores of rupees have been dumped into the sea.
Katchatheevu
Katchatheevu, also Kachchatheevu or Kachchativu (Tamil: கச்சத்தீவு) is a uninhabited island administered by Sri Lanka and is a disputed territory claimed by India. The island originated from a volcanic eruption that occurred in the 14th century, the island was originally owned by the Ramanad Kingdom of Ramanathapuram district (Tami Nadu) before Indian independence.
Ownership of the Katchatheevu Island was controversial up until 1974 as during British Rule the island was administered by both countries. India recognized Sri Lankan ownership. The legality of the transfer was challenged in the Indian Supreme Court since the recognizing was not ratified by the Indian parliament. This recognition of an island that is culturally important to fishermen of Tamil Nadu state in India has led to some agitations by Tamil Nadu politicians that it should be claimed to Indian sovereignty. The island is also important for fishing grounds used by fishers from both countries.
In 1974 India recognized Sri Lankan ownership of the Katchatheevu Island on a conditional agreement. But the "gifting' of islet was not ratified by parliament through amendment of the Constitution and unless it is done the deal is legally invalid.
The Indo-Sri Lankan agreement allows Indian fishermen to fish around Katchatheevu and to dry their nets on the island.  Indian fishermen retain the right to fish in the Katchatheevu zone, until action is ratified by the parliament.
As part of the Sri Lankan civil war, this arrangement led to many difficulties with the Sri Lankan Navy that is deployed to prevent smuggling of weapons by the rebel group LTTE. The island has a Catholic shrine that attracts devotees from both countries.
Now the LTTE which fought for a separate Elam Tamil state in Sri Lanka is no more in operations as it has been brutally crushed by the Lankan military with Indian support during its war on Tamils.
The main problem continues to grow as Lankan government, after its military victory over the LTTE, now wants to cut the Tamil links once for all and in protest more fishermen move into the Sri Lankan sea area for fishing which Colombo calls as "illegal poaching".
Tamil Nadu has been pressing for reclaiming the Katchatheevu islet and keeps pressing the Indian federal government to take the issue seriously with the Lankan government so that Indian fishermen's fishing rights are not lost.  In 2010 the Sri Lankan government issued a notice directly to the Tamil Nadu government saying the Indian court cannot nullify the 1974 agreement.
M. Karunanidhi, then the Chief Minister of Tamil Nadu, should have taken the matter to Supreme Court, but, for strange reasons, he did not do so.  In 2008, Jayalalithaa filed a petition in the Supreme Court appealing that the 1974 and 1976 agreements should be declared null and void; the case is pending before the Supreme Court.
In June 2011 the new Tamil Nadu government led by Jayalalithaa filed a petition in the Indian Supreme Court seeking the declaration of the 1974 and 1976 agreements between India and Sri Lanka on ceding of Katchatheevu to Sri Lanka as unconstitutional. The court ruled in the Berubari case that the cession of Indian Territory to another country had to be ratified by parliament through amendment of the Constitution.
So, Katchatheevu was ceded to Sri Lanka in violation of the court under the 1974 and 1976 agreements without the approval of two Houses of Parliament. However, the Indian government has stated that "No territory belonging to India was ceded nor sovereignty relinquished since the area was in dispute and had never been demarcated" and that the dispute on the status of the island was settled in 1974 by an agreement and both countries took into account historical evidence and legal aspects. This has created confusion in the minds of many. Legally nothing changed in the status of islet.
No one is required to possess an Indian passport or Sri Lankan visa for visiting Kachchatheevu. Now the SAARC rules allow people of the region to travel to other countries without visa. There is not a drop of drinking water on the island, and the only structure is a beautiful church named after St. Antony, patron-saint of seafarers, to whom the feast is dedicated. It was put up by a prosperous fisherman in the early 20th century.
St. Antony's shrine is one of a kind which shares the borders of both countries India and Sri Lanka, and declared holy place by both Governments. There stands the only religious structure, St. Antony's Catholic Shrine which holds 100+ year old traditions, and was built by an Indian Catholic (Tamilian) called Srinivasa Padaiyachi. The church festival runs for three days. The priests from both India and Sri Lanka conduct the mass and car procession. As many as 35 country boats and 106 mechanized boats ferry the pilgrims, mostly from Rameswaram.
In a unanimous resolution on May 3, 2013, the Tamil Nadu Legislative Assembly demanded that the Government of India should take immediate steps to take back control of Kachchatheevu, a small, barren island in the Palk Bay, which was ceded to Sri Lanka in 1974. The context for reviving the demand is the "continuous violent attacks, torture and arrest of Tamil Nadu fishermen by the Sri Lankan Navy". 
Ownership
Kachchatheevu is a tiny island, 285.2 acres in area, with not even a drop of drinking water, located ten miles northeast of Rameswaram – the birth place of former Indian President Dr. APJ Abdul Kalam.  Pilgrims from both countries visit the island every year at the end of March for a week-long festival. Kachchatheevu was part of the zamindari of Raja of Ramnad; when zamindari was abolished it became a part of the then Madras Presidency. All official records relating to the zamindari of Raja of Ramnad have been taken away by the Central Government and kept behind the stone walls of official secrecy. However, there are a number of secondary sources relating to lease agreements signed between Raja of Ramnad and various parties for exploitation of marine resources in and around Kachchatheevu, which prove that the island was a part of the zamindari of Ramnad Samasthanam (state) in India.
The 1974 Agreement while ceding Kachchatheevu to Sri Lanka, also protects traditional fishing rights enjoyed by Indian fishermen to fish in and around Kachchatheevu. Unfortunately these traditional rights were also given away when the maritime boundary agreement delimiting the Gulf of Mannar and the Bay of Bengal was signed in 1976. The fishermen in Tamil Nadu feel, with justification, that the two agreements have struck a death blow to their livelihood.
Traditionally, the Kachchatheevu Island was frequented by Indian fishermen, who used it as a staging post to dry their nets and their catch.
The island came into prominence after Independence when the delimitation of maritime boundary in Palk Bay was taken up by two governments. The Sri Lankan side emphatically maintained that Colombo exercised effective control over the island from very early times. In his book, Kachchatheevu and Maritime Boundary of Sri Lanka, WT Jayasinghe, former Sri Lankan Foreign and Defence Secretary, claimed the islet but does not provide details of the records/documents which can prove Sri Lankan ownership claims. There are no footnotes in the book to authenticate his argument. He just wanted the islet for his country just like many Tamils want it for India. .
The ceding of Kachchatheevu to Sri Lanka was a political decision taken by two Prime Ministers who were bosom friends. In order to avoid constitutional amendment, New Delhi adopted the stance that the island was a disputed territory. For, if Indian Territory is to be ceded to a foreign country, it is obligatory to amend Indian constitution.  SP Jagota, then Director of the Legal and Treaties Division, has written, "The boundary line between India and Sri Lanka followed the median line, except as adjusted in the Palk Bay, in relation to the question of Island of Kachchatheevu".
Present Crisis 
The bilateral agreement was done during Prime Minister Indira Gandhi's tenure to maintain good relations with Sri Lanka. But as a result of this, Tamil Indian fishermen have not lost their rights over the area. Pending passage by the parliament they can continue to fish there but India must quickly act to  take the islet back from Lankan control.
Chief Minister Jayalalithaa is not on a weak wicket when she claims that the travails of Tamil Nadu fishermen will end if Kachchatheevu is retrieved from Sri Lanka.  That is possible.
Lanka says Indian fishermen go beyond Katchatheevu and very deep into Sri Lankan waters; they deprive the Sri Lankan Tamil fishermen of their livelihood and Indian trawlers play havoc with marine ecology.  The pre-requisite for a fair solution is to recognize that Sri Lankan Tamil fishermen are also major stake holders.
International agreements, however, unjust they might be, have sanctity and they cannot be repudiated by successor governments. India can abrogate the agreement unilaterally, its image may suffer; the suggested possible solution is to get the Island of Kachchatheevu and the adjoining seas on "lease in perpetuity".
Tamil Nadu Government, under the stewardship of both Jayalalithaa and Karunanidhi, has, on several occasions, suggested this course of action to New Delhi. But the Central Government behaves like Kumbakarna (perpetually sleeping man); it does not want to reopen the ownership claims of Kachchatheevu, causing problems for Indian fishermen.  Maybe India does not want to lose Katchatheevu but is not quite frank in its attitudes.  That is the reason why Tamils continue to suffer I at Katchatheevu.
Palk Bay need not be viewed as a contested territory, but as common heritage. A dialogue among fishermen should commence and they should come to an agreement as to how resources could be equitably shared and marine resources enriched through joint efforts.  For a solution arrived from below has greater chances of success than a solution imposed from above.
Tamil Nadu Chief Minister J Jayalalithaa has firmly stated that India should retrieve the Katchatheevu Island from Sri Lanka to ensure the safety and security of Indian fishermen and their livelihood in the waters of Palk Bay. The CM has written to PM Narendra Modi and sought his intervention in releasing 37 fishermen and their boats from Sri Lanka's custody immediately. Terming the agreement, which ceded the island to Sri Lanka as "ill-advised", Jayalalithaa stated that the matter cannot be treated as a settled issue. Katchatheevu was ceded to Sri Lanka by India in 1974 but the Indo-Sri Lankan agreements in 1974 and 1976 allow Indian fishermen to fish around the island and also to dry their nets there.
Citing the arrest of 20 fishermen by the Sri Lankan Navy on 5 July, the Tamil Nadu Chief Minister told the Prime Minister that Sri Lanka is continuously breaking the Indo-Lankan bilateral agreement by arresting Indian fishermen. The Indian fishermen have the historical and traditional right to fish in the Palk Bay waters, she stated, citing the bilateral agreement. "The historical rights were simply signed away as part of the ill advised Indo-Sri Lankan agreements of 1974 and 1976 which also unilaterally ceded Katchatheevu to Sri Lanka without having any foresight or concern for the plight of our innocent fishermen," PTI quoted Jayalalithaa.
The Tamil Nadu government has also filed a writ petition in the Supreme Court of India. "As I have already pointed out, the validity of these agreements is the subject matter of a writ petition pending in the Supreme Court of India. In this context, the Government of Tamil Nadu continues to reiterate that the issue of the International Maritime Boundary Line and Katchatheevu cannot be treated as a settled issue," Jayalalithaa stated in her letter to the Prime Minister, dated 6 July. The Tamil Nadu CM also urged PM Modi to impress upon Colombo to 'rein in' its Navy, who frequently arrest Indian fishermen. Jayalalithaa said Sri Lanka must refrain from apprehending 'innocent' fishermen from Tamil Nadu/India, who are in peaceful pursuit of their livelihood in the traditional fishing waters. She urged the Centre for a permanent and pragmatic solution to fishermen's issues in Palk Bay. The CM also requested Modi to immediately intervene and secure the release of 37 fishermen from the Lankan authorities, including those held on Saturday, along with 45 boats. The letter stated that Katchatheevu Island was ceded to Sri Lanka, in violation to the court under the 1974 and 1976 agreements, without the approval of the two Houses of Indian Parliament.
In 2014, joining the debate on the sensitive issue of Indo-Sri Lankan agreement over the Katchatheevu issue, shipping minister G K Vasan said people in Tamil Nadu and fishermen feel the need for a review. "There is a feeling in the fishermen community and most of the people in Tamil Nadu, why a review cannot take place. I am only telling you the feeling of the public," Vasan said. Asked whether he also supports such a demand, the minister said he was only speaking about what people felt in Tami Nadu. He reminded that Katchatheevu is an uninhabited island located about 10 miles north east of Rameswaram on the Indian side and 9 miles of south of Delft Island on the Sri Lankan side. It was handed over to Sri Lanka though an agreement in 1974.
Recently, Tamil Nadu chief minister J Jayalalithaa, in her party manifesto, included that her party will take all necessary steps to retrieve Katchatheevu Island ceded to Sri Lanka. DMK chief M Karunanidhi has filed a case in the Supreme Court seeking declaration of the bilateral agreement as "unconstitutional and void". The apex court has granted four weeks' time to Karunanidhi to file his response to the Centre's reply that Katchatheevu could not be retrieved from Sri Lanka as sought in his writ petition.
While promising to retrieve Katchatheevu, the AIADMK has already said it was determined to ensure that punishment was given through international court of justice to all those who committed war crimes and genocide against Tamil minorities during the internal strife in Sri Lanka. 
Do Singhalese love Indians?
Sri Lanka under Rajapaksa waged a bloody war on Lankan Tamils, killing them stock and barrel, who worked in Singhalese tea estates, shops and houses, raising the income and profit of the owners. Lankans treated Tamils as second class citizens and brutally, forcing the Tamil workers to seen equal status and, when failed, they demanded a separate nation.
So, SL government could kill every fisherman who come to its territory and steal the sources there. But why did they not kill the Indians there?  Obviously, it is not out of love for humanity or sympathy for Indians. They know India can react badly.
Interestingly, Sri Lankan government has been extra cautious about the treatment of the fishermen they catch on a regular basis on the sea.  Lankan military and police have not killed any Indian fisherman while clashing with them.  This has been very deliberate because if Lankan Navy and police would have killed some of the Indian fishermen as a punishment, as it is generally done in similar situations, India would have reacted very harshly and even militarily.
It is because SL government has not given any such terror instructions to Navy but, on the contrary, it must have asked the military and police to be very cautious not to murder any of them, for, that would give justification for Indian government to press its air force and navy into service in its back yard, beyond Rameswaram, encircling the Lankan island.
The results would be awful for Lankans.
Lankan government thinks it can play the jail politics with Indian fishermen for many more years like this without killing them. .
Possibly India has been expecting such terror climax eventuality against Tamil fishermen for it to act against Lankan government and Navy.
Solution
Solutions are always possible if the concerned parties sincerely approach the problems they face. One is not very sure if India and Sri Lanka plays joint mischief on Tamils just like India and Pakistan, sharing Kashmir nation, do with Kashmiris.
Indian-Lankan fishing problem is not as devastating as say, Kashmir or Palestine problem where peole get killed by the occupation forces. However, the continued state menace is not a good thing and it must be stopped before it goes out of control when a possible war could further destabilize the region.
Both India and Lanka need to seek a valid and solid solution.
For too long Tamil Indian fishermen continue to suffer as they are being terrorized by the Sri Lankan government, catching them while fishing and putting them in jail, produce them before the judges when they want and take late decisions to free the fishermen, while keeping their boats and other belongings with government.
Instead of watching the continued horrible show of pathos, Indian government should step in securing the Katchatheevu back to Indian control.
Of course, world today is with full of conflicts region wise and internationally. Kashmir sovereign nation till 1947 was invaded by both India and Pakistan and has been divided now among India, Pakistan and China and they are not obviously not at all interested in resolving the conflict in which Kashmiri Muslims keep losing their precious life due the Indian state terrorists in uniforms that target Kashmiri blood to showcase Indian military prowess to USA, China and Russia, others.
Katchatheevu a minor issue, where governments are not at war and only Lankan government attacks Indian fishermen while the "experienced" Indian government enjoys the evolving conflictual scenario the conflict can be easily solved if India and Sri Lanka decide to do so.
Tamil fishermen community fishing at Katchatheevu only want a troubleless situation for their fishing activities at Katchatheevu so that they need not fear Lankan military attacks. Tamils and their government in Tamil state demand the Indian government retake the Katchatheevu islet and let Indian fishermen continue with their traditional fishing zones. Alternatively, India could once for give up Katchatheevu and ask its fishermen to stop fishing at the disputed site as an interim decision.
India should undertake steps to retrieve Katchatheevu form Lankan control once for all so that its fishermen can fishing fearlessly, unless, of course if Lankan government officially allows Indian fishermen to fish in there without nay routine hurdles.
Katchatheevu issue must be resolved once for all and now!
India cannot swing the cradle and at the same time keep pinching the baby sleeping therein, please.