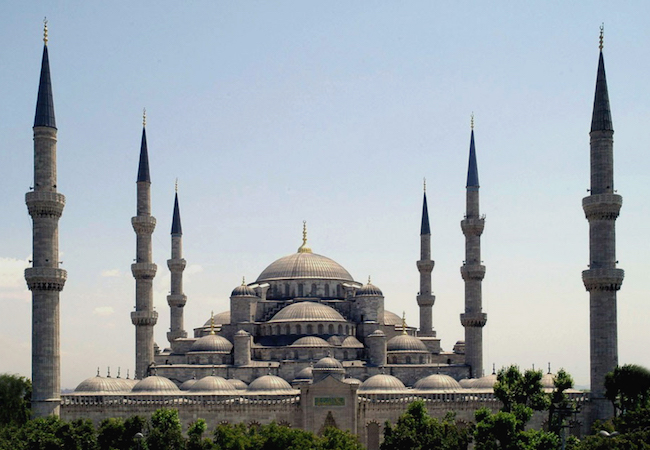 By Dr. Abdul Ruff
In a dramatic fashion, Turkey adopted pragmatism in foreign diplomacy, amending its approach in solving critical issues with Russia and Israel. The move has the potential to change the clumsy politics of Mideast.
Though it has redefined its policy for Russia and Israel, Turkey has been firm about its opposition to Egyptian regime for its anti-Palestine and anti-Muslim Brotherhood activities. Turkey's ruling AKP maintains positive relations with Muslim Brotherhood of Egypt and ruling Hamas of Palestine. Even while Turkey resolved to renew its ties with Israel and Russia, it has refused to revise its relations with Cairo.
Turkish-Egyptian relations deteriorated after Egypt's first democratically elected president, Morsi, was ousted in July 2013, as well as the subsequent human rights violations that ensued. President Recep Tayyip Erdoğan had expressed support for Morsi and the Muslim Brotherhood since they faced a brutal crackdown, at the cost of souring relations with Egypt.
The coup regime of President Abdel-Fattah el-Sissi has cracked down on journalists, academics and supporters of democracy who have been detained and held in military facilities, many of whom have died while in police custody as a result of mistreatment.
Repeating his condemnation of Egypt's crackdown on the Islamist Muslim Brotherhood group, Erdogan emphasized his country's dispute is with Egypt's essentially military government, not its people. He repeated his condemnation of Egypt's crackdown on the Muslim Brotherhood group and blasted judicial verdicts against its members.
Egypt lashed out at Turkey's "blundering" regional policies hours after Turkish President Recep Tayyip Erdogan said that a thaw with Egypt's "oppressive regime" is not likely any time soon.
Turkey opposes the coup staged by military dedicator Abdel-Fattah El-Sisi, resulting in the ouster of the first ever democratically elected President Mohammad Mursi. Ankara said that it rules out reconciliation with Cairo. Hours later, the Egyptian foreign ministry said it already "has reservations on dealing with the Turkish leadership, which is adamant on adopting blundering regional polices."
The reset ideology takes roots in Turkish foreign policy as Turkey is keen to develop peaceful and friendly ties with everyone, including Russia and Israel, Prime Minister Binali Yıldırım said earlier this week.
Speaking to reporters following a Cabinet meeting in Ankara, Yıldırım said: "From Russia to Israel, Egypt to Syria, Iraq to Iran, EU countries to the USA, we are determined to develop peaceful, friendly and practical ties with everyone. We will keep doing this." He said Turkey's policy to normalize ties with countries neighboring the Black Sea and Mediterranean Sea regions has produced concrete results so far.
Following the Ramadan Bayram prayer in Istanbul, Erdoğan said that the ouster of Egypt's first democratically elected leader Mohammed Morsi in a 2013 military coup led by Abdel-Fattah al-Sissi, then defense minister and now president, was not something he approved of.
Emphasizing that the fragility of the Egyptian administration was amplified by mass death sentences, politically motivated decision-making and a high number of political prisoners, Davutoğlu said that, "We already had a quick word on various platforms with Egypt's foreign minister and have mutually shared opinions." Relations between Turkey and Egypt have been further strained since the 2013 ouster of Egypt's Islamist president Mohamed Morsi, a close ally of Erdogan's AKP government. Erdogan has repeatedly slammed Morsi's removal as a "coup." The foreign ministry stressed in a statement that its leadership was selected in a "free, democratic poll," adding that the "starting point of establishing a normal relationship between countries is respecting the will of the people."
Erdogan's comments came amid speculations that a rapprochement may be on the table after last week saw Turkey mend fences with Russia and Israel following long-running diplomatic spats, aiming to bolster trade and shore up its regional power. Cairo has repeatedly accused Ankara of "interference" in its domestic affairs and supporting Islamist militants who carry out terrorist attacks in Egypt. Cairo also says Turkey provides a safe haven for leading members of the Muslim Brotherhood group, which has been banned in Egypt. Ankara also allows TV stations run by sympathizers of the Brotherhood who criticize the government of President Abdel-Fattah El-Sisi to broadcast out of its own territories.
Turkey supports and helps the Muslim Brotherhood though banned in Egypt as the Sisi regime is scared of the new political party of Mohammad Mursi. .
Meanwhile, Jordan's King Abdullah and Queen Rania congratulated the nation on Eid Al Fitr.  In the op-ed of the Hashemite Kingdom's government-owned Times daily, Osama Al Sharif weighs in on "Erdogan's pragmatism," a rarely acknowledged quality of the Turkey's Islamic strongman, which was in evidence in the recent rapprochement with Israel.
While Hasan Abu Nimah says that the Middle East Quartet is "back in business," it's a depressingly familiar same old supporting Israeli fascism and shielding its crimes.  The root cause of the escalation of conflict and its Zionist terror consequences was largely overlooked in the Quartet's report," he writes. "Anybody objectively assessing the Palestinian situation would be surprised if it did not generate increased violence. The Palestinians who oppose Israeli occupation and decide to attack Zionist criminals in military uniform or illegal settlers know very well that they would be shot dead on the spot by Israeli military.
The fascist regime provokes violence in order to be able to attack the population, especially the children. "Should we not consider the forces that drive these fellow human beings to such desperation, to choosing to act in this way?"
Amid the comfort of reconciliation in the region with Russia and Israel, Justice and Development Party (AKP) Deputy Chairman Şaban Dişli signaled the opening of a new phase of relations with Egypt, marking the significant progress made in foreign policies by Prime Minister Binali Yıldırım. There has been an expectation that Turkey and Egypt would reconcile. A democratically elected president in Egypt is behind bars. That's a problem. Punishing the opposition in the country altogether is also troublesome. These should be fixed.
Having bettered relations with Israel and Russia to restore stability in the region, Turkey is now eyeing reconciliation with Egypt should the coup government in Cairo seize the opportunity for a thaw with Ankara, which according to experts should fix the democratic problems in the country
 Speaking at a Ramadan Bayram – or Eid al-Fitr Dişli said, "Relations with Egypt will hopefully be moderated. Therefore with this moderation, we have to stop the slaughter going on in Syria," stating that Turkey's open door policy for Syrian refugees will continue. "The problems in Egypt are its internal affairs, but they are all related to democracy, which matters to Ankara," Duran asserted, adding that Turkey has a long history with the Egyptian people.
President Recep Tayyip Erdoğan said that Turkey has no problem with the Egyptian people, stressing that, "the problem with Egypt is an issue with its administration, especially with its ruler."
Asserting that the normalization process with Russia and Israel differs from relations with Egypt, "It is not possible for us to say 'yes' to who tyrannizes the Morsi administration."
 Build confidence
Relations between Egypt and the Israeli regime have been warming since Abdel Fattah el-Sisi took power as the president of the North African country in 2014.
Turkish pragmatism invoked positive response from Egypt, supporting Palestine cause for the first time in years. Egyptian Foreign Minister Sameh Shoukry has sought to support the Palestinian cause while meeting with the Israeli prime minister, whose extremist regime is widely viewed as the main obstacle to any prospect of peace for Palestinians.
Shoukry, who has traveled to Israel, claimed in a joint press conference with Israeli Prime Minister Benjamin Netanyahu in al-Quds (Jerusalem) on July 10 that Cairo is committed to a "two-state" solution in the Israeli-Palestinian conflict.  "The vision of the two-state solution is not far-fetched but rather requires steps to build confidence, as well as a genuine will that does not waver under any circumstance," he said.
Palestinians are seeking to create an independent state on the territories of the West Bank, East Jerusalem (al-Quds), and the Gaza Strip. They are demanding that Israel withdraw from the occupied Palestinian lands and revert back to 1967 status. Israel, however, has refused to withdraw and is unwilling to discuss the issue of al-Quds, just like India refusing to discuss Kashmir issue after invading and annexing it.
Shoukry said that Palestinians' worsening conditions are threatening the prospects for peace. "The plight of the Palestinian people becomes more arduous every day… My visit to Israel today is a continuation of Egypt's long-standing sense of responsibility toward peace for itself and all the peoples of the region," he said. "Ever since negotiations between Israel and the Palestinians ceased in 2014, the situation on the ground has been in constant decline on the humanitarian, economic and security levels," Shoukry claimed, "The dream of peace and security in Mideast moves further out of reach so long as the conflict persists. It is no longer acceptable to continue the status quo."
Last month, representatives from 28 Arab and Western countries, the Arab League, the European Union and the United Nations met in Paris to discuss ways to help kick-start the Palestinian-Israeli talks.
As usual as a ploy to delay resolution of Palestine issue, Netanyahu, for his part, called on the Ramallah-based Palestinian Authority to engage in direct negotiations with the Israeli regime. This is while Netanyahu himself suspended the talks with the Authority in April 2014. The Israeli regime further angered the Palestinians when it approved the construction of more settler units on occupied lands.
Brexit is bad for the Israeli regime. Israel can't avoid the fallout from a disunited Europe. Superficially the rise of nativist sentiment evident from Brexit, might serve well Netanyahu's right-wing agenda, stoking division and fear. However what this view omits is the fact that the European Union, like the US super power, has actually been a loyal friend of Israel, quashing many initiatives to label settlements products etc.
Europe and Gulf Cooperation Council foot much of the bill for Mahmoud Abbas's Palestinian Authority, effectively underwriting the costs of Israel's occupation. All of this would be in jeopardy if the Israeli right's fantasy of an EU collapse actually occurred. But assuming the EU survives Brexit relatively unscathed, Britain's absence will nonetheless be felt by Israel, as Cameron warned.
Israelis keen to get what it wants form Palestinians. An Israeli official, speaking on condition of anonymity, said Netanyahu asked Shoukry for Egypt's help in returning the remains of two Israeli soldiers killed during the 2014 Gaza War and purportedly being held by Hamas resistance movement, as well as two Israeli civilians allegedly being kept captive in the Gaza Strip.
Egypt itself is also contributing to the Israeli siege of the Gaza Strip by refusing to allow the besieged Gazans through the Rafah border crossing – the only crossing that by-passes Israel -namely, which leads into Egyptian territory.
The Egyptian government has also been destroying or flooding with water underground tunnels that Gazans had built to bring in much-needed foodstuff and construction material following the latest Israeli war on the strip in 2014.
In the fast changing circumstances, Turkey and Egypt can help resolve the Mideast conflict and create conditions for peace and prosperity of Palestine as a soverign nation and establish Palestine state to protect the interests of Arab Palestinians. Saudi Arabia could also take part in this effort to push through h the Arab Peace Plan of 2002.
With positive response of Egypt to Turkish overtones for reconciliation, it seems, Turkey's issues with Egypt are likely to be solved as early as possible. Since Egypt is moving fast to rediscover the Palestine issue as a genuine one, there is likely to be a positive trend in the belated establishment of Palestine state.
Establishment of Palestine state would not just embark on peace in the region, prosperity of Palestine and all Arab nations but also Israeli peace and security.
Israel needs do away with bogus talks, to heed to international outcry over its fascist attacks on Gaza, illegal settlement proliferation inside Palestine and come out if its terror shell to face the new reality seeking genuine peace.